Drs. William Hatcher and Augustine Hammond received the 2018 Best Paper Award from the Journal of Public and Nonprofit Affairs for their recent article.
"Nonprofit Economic Development Organizations and the Institutional Arrangement of Local Economic Development" was published in JPNA's Volume 4, Issue 1, and selected to receive JPNA's 2018 Best Paper Award.
The selection process resulted in a number of excellent manuscripts for consideration. Ultimately, the awards committee believed the article published by Hatcher and Hammond "provided new insights and depth to extant research on economic development by nonprofit organizations."
A congratulatory announcement will be published in the December 2019 edition of JPNA. They will also receive an award plaque.
"The JPNA is one of the up-and-coming peer-reviewed outlets in our field of public administration. I was excited when we found out we were selected," Hatcher said.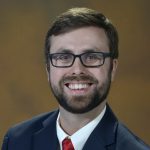 "Having our research recognized by the journal helps us promote our findings that nonprofits work to improve the economy different than governments," he added.
Hatcher serves as an associate professor for The Graduate School and program director for the Master of Public Administration program.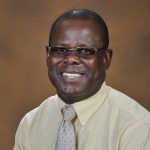 Hammond serves as a professor in the department of Social Sciences in the Katherine Reese Pamplin College of Arts, Humanities, and Social Sciences. He also sits on several committees for the university.
"The role of nonprofits in local economic development is growing, but little research has been done examining how nonprofits differ from governments when it comes to the tools being used to promote the economies of communities," Hatcher said.
Learn more about the MPA program.