Steve Goldberg has been named Affirmative Action/Equal Employment Opportunity officer for Augusta University within the newly combined department of Employee Relations and Organizational Development in Human Resources.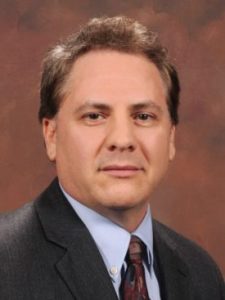 Goldberg joined the university in 2015 in Workforce Development for Human Resources as an organizational development specialist before being promoted to organizational development consultant in 2018. He has more than 25 years of experience in human resources disciplines, including equal employment opportunity (EEO) issues.
Before joining Augusta University, Goldberg worked in the nuclear industry, in financing and payroll, and in the food and hospitality sector.
He earned a Bachelor of Arts in Psychology from Baylor University and a Master of Science in Applied/Experimental Psychology from Augusta College before it became a part of the consolidated Augusta University.
In addition to managing the university's Affirmative Action program, Goldberg also serves as a Title IX investigator as needed, assists with employee relations concerns and helps to develop policies, goals and training in the areas of AA/EEO. Essentially, he will act as a neutral third party to investigate employment-related claims, disputes and concerns and help facilitate equitable solutions, while maintaining the policies and procedures that govern Augusta University in pursuit of its mission, vision and values.
For more information, please email Steve Goldberg or call 706-446-4482.