A Georgia Cancer Center mobile lab is rolling through high schools in the region with the goal to educate and inspire the next generation of cancer researchers.
"We show them that doing this research is not as difficult as they think it is," said Yuen-Keng Ng, PhD, a researcher at the Georgia Cancer Center and creator of the mobile lab.
Ng brings all the equipment he needs for his experiment to the classroom and walks the students through the process of searching for mutations associated with chronic myeloid leukemia. The students get hands-on experience with equipment they normally only see in textbooks while getting step-by-step instructions from Ng and his lab assistants.
"I let them see the process and touch the equipment so that they know that they can do it," he said.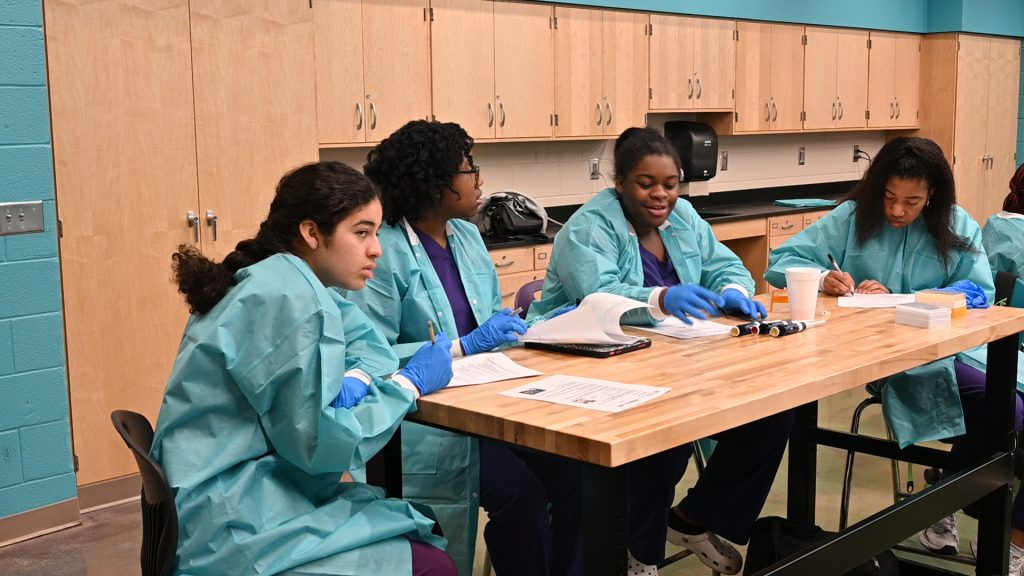 The mobile lab is funded by Paceline, a bicycle ride that is a major fundraiser for cancer research at the GCC, with the mission to support educational activities that encourage individuals from diverse backgrounds to pursue further studies or careers in cancer research.
"It encourages them to look beyond just being a nurse or a doctor and lets them know that there are other careers out there that they might not know about," said Brandi Harrison, health care teacher at A.R. Johnson. She believes programs like the mobile lab can help her students gain experience and knowledge to broaden their career interests.
The mobile lab has visited four high schools this semester and organizers plan to resume visits when school resumes in the fall. Currently, the lab is for high school classes only, but Ng hopes that with continued funding, the program can grow to a larger scale so they can inspire all students across the CSRA.
"We are sowing the seeds of science into their hearts," Ng said.