One of the most fascinating things about Brazilian people is how much you can learn about them, us, in about 10 minutes.
That's all it takes for you to get close to somebody and, in some cases, even make a new friend.
There's a great chance I made a new one this week.
He was another cab driver we met.
Within our 10-minute ride, I learned that his daughter, just like me, also plays tennis.
She is one of the best in Brazil in her category.
The driver and I actually know a lot of people in common. The tennis world is very small.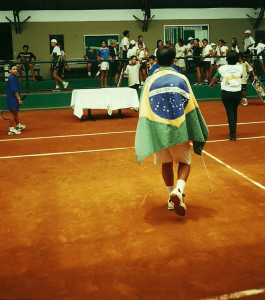 We know Thomaz Bellucci, a player from Brazil who played the 2016 Rio Games, João "Feijão" Souza, another player from Brazil who plays professional tennis, and Ricardo Acioly, an Olympian who is now a famous Brazilian tennis coach.
Right there we connected.
I told him I had gone to the U.S. on a tennis scholarship and now worked for Augusta University in the Division of Communications and Marketing.
He then began to ask me about my college experience and the possibility of his daughter following the same path.
His eagerness to send his daughter to study in the U.S. was very similar to my dad's.
"My son is going to study in a first-world country," he said when I was born—as told by his close friends.
I did. So did my sister (also on a tennis scholarship).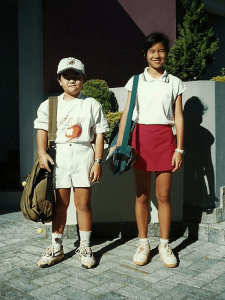 So I understood what our driver, as a father, felt.
Just like my dad, he wants a better life for his daughter, even if that means letting her go to a foreign land not knowing when or if she's going to come back.
My sister did.
I didn't.
After talking to me, the driver seemed more convinced than ever that college tennis in the U.S. was the way to go.
By the end of our 10-minute drive, we knew a lot about each other.
He also had my contact information and a dream.
It was as if we were friends—and I don't even remember his name.
Be sure to check out Brennan Meagher's blog for her take on our Rio experience.