Augusta University's Literacy Center has been renamed the Dr. Paulette P. Harris Literacy Center in memory of Paulette Harris, its founder and a lifelong advocate for literacy at the university. Thanks to a gift from Harris's widower Steve Ruby, the literacy center now bears her name.
"Paulette had such a passion for learning, and she strived to make certain that everyone she encountered had the skills they needed to succeed," Ruby said. "I am delighted to contribute to this worthy endeavor to honor her legacy and to help ensure what Paulette built will continue in perpetuity at the Dr. Paulette P. Harris Literacy Center."
The new name was officially announced Aug. 14 at a special celebration at the center, which opened in October 2022 inside the new HUB for Community Innovation on Chafee Avenue.
"Harris was an excellent educator, outstanding leader, a gifted philanthropist and she was just so committed to the College of Education and the institution itself. And she loved this community," said Judi Wilson, PhD, dean of the College of Education and Human Development and a longtime friend of Harris. "She was a true pioneer for the advocacy of literacy in this community. We deeply miss her, but her legacy will live on."
In 1990, Harris became the founder and director of the Literacy Center. In a small facility on Magnolia Drive near the Forest Hills Campus, Harris began helping adults who were struggling with literacy by giving them a place to go and the resources needed to learn to read. She soon began instructing children as well, and her efforts impacted thousands of people during her 31 years running the Literacy Center.
Because of her hard work and commitment, the Literacy Center was named a National Exemplary Model by the National Reading Styles Institute, a leading research-based educational organization focused on improving literacy. Harris was also instrumental in spearheading satellite literacy programs in local school systems, including those in McDuffie and Richmond counties.
During her 42-year career at Augusta University, Harris served as a faculty member, director of clinical/field experiences and as chairperson, certification officer and interim dean of the College of Education. She held the distinguished Cree-Walker Professor of Education Chair for more than 20 years and was the longest serving tenured faculty member of the University System of Georgia at the time of her passing in 2021.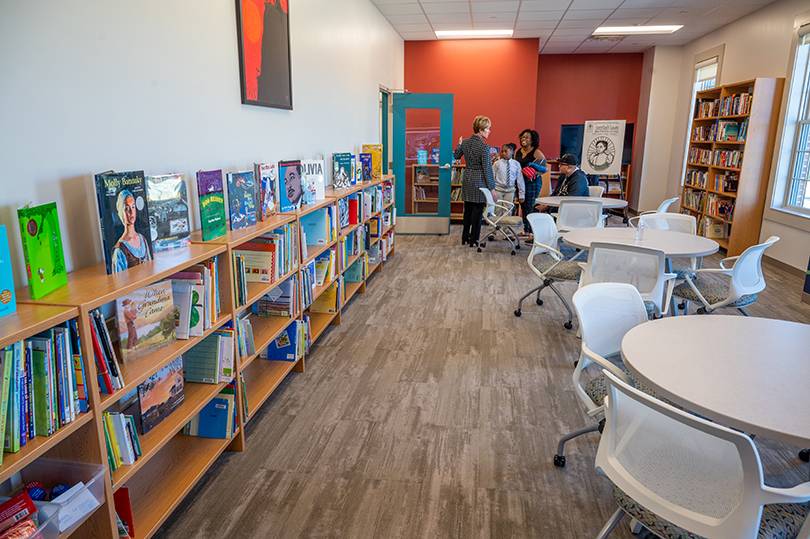 Harris was also deeply invested in the community, serving on the board of directors for multiple community advocacy groups, including the Metro Adult Literacy Council, the Art Factory, CSRA Women in Philanthropy, Leadership Augusta, Greater Augusta Arts Council and the Boys and Girls Clubs of Greater Augusta. She also served on the grants committee of the Community Foundation for the CSRA.
"When Dr. Harris began a literacy outreach program three decades ago, who would have imagined how that story would continue today," said Augusta University President Brooks A. Keel, PhD. "She understood that literacy would not just open books, but it would also open doors to knowledge and opportunities that were unavailable to children and adults who could not read. We are forever grateful for the contributions of Dr. Harris to Augusta University, our faculty, staff, students and to this community."