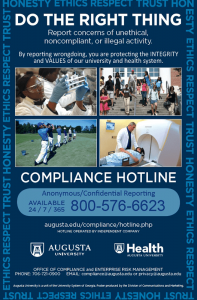 Along with the University System of Georgia (USG), Augusta University is participating in International Fraud Awareness Week, which helps promote an ethical culture on campus.
Unsure what constitutes workplace fraud? Check out these examples.
If you suspect you've witnessed violations, call the compliance hotline at 800-576-6623. It's available 24/7 and it's confidential.