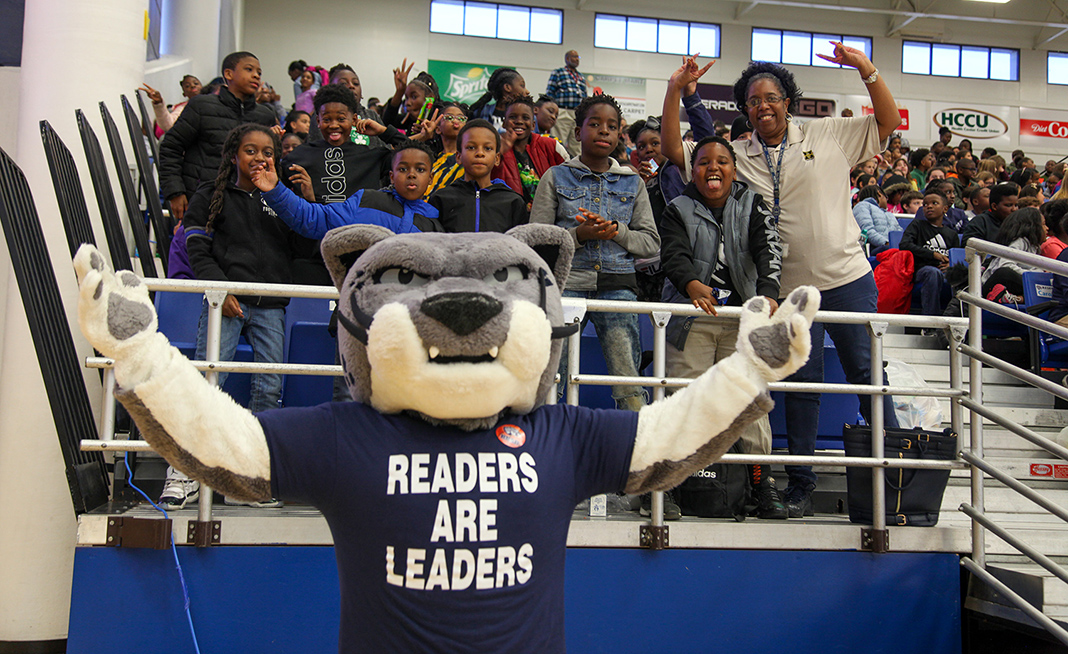 The Augusta University men's basketball team played host to the sixth annual Education Day Game on Thursday, Dec. 5, with more than 2,000 fifth-graders from Richmond County in attendance at Christenberry Fieldhouse.
Emmanuel College beat the Jaguars 74-71 on a 3-pointer at the buzzer. Tyonn Stuckey, who tied for the team high with 15 points, hit the shot to lift the Lions to their fourth win of the season.
Miguel Arnold led Augusta, which trailed by as many as 17 points during the game, with 22 points, including 6 of 11 shooting from 3-point range.
Augusta Mayor Hardie Davis was in attendance for the annual event, which was started by coach Dip Metress. He said he borrowed the idea from another university, and with the help of Richmond County Board of Education, the game has been a success since the beginning.
"Richmond County supports it tremendously. Without them, we can't pull this off," Metress said. "The team wears their "Readers are Leaders" shirts and the kids enjoy it."
After the game, the Jaguars players went into the stands and shook hands with the children.
"For some, this is the first time they've been to our campus, and hopefully they'll get to see some players or referees that look like them and they can look up to them as role models," Metress said.