Let's count to 16, boys and girls! 1, 2, 3 … 16. That's right – 16 is the number of Emmy awards Sesame Street's Sonia Manzano earned for her role as Maria during her time on the beloved and educational PBS children's television series.
The award-winning actress and screenwriter will serve as the keynote speaker for Augusta University's seventh annual Diversity and Inclusion Summit at 11 a.m. Thursday, Sept. 14, at the Augusta Marriott at the Convention Center.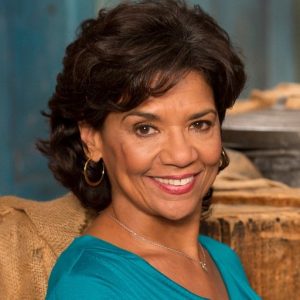 Mazano broke ground as one of the first Hispanic characters on national television with her role on Sesame Street, and she continues to contribute to enriching diversity on television, stage productions, and education. In her talk, she will share how perseverance and courage helped her to not only advance her career but overcome life's obstacles.
In addition to being an actress, Manzano is a notable author who addresses the Latino community's diversity challenges in her memoir Becoming Maria: Love and Chaos in the South Bronx as well as in her young adult novel The Revolution of Evelyn Serrano.
Manzano's work has garnered her numerous accolades including the National Academy of Television Arts and Sciences' Lifetime Achievement Emmy Award, and Latina magazine named her among their "25 Greatest Latino Role Models Ever."
To register, visit the Diversity and Inclusion Summit web page or call 706-721-6890.