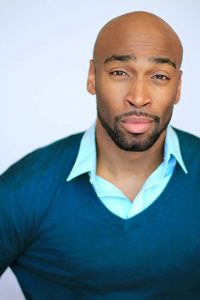 Nationally recognized actor, motivational speaker and author Monti Washington will be the keynote speaker for the 2019 Dr. Martin Luther King Jr. Birthday Celebration on Jan. 18 at Augusta University's Maxwell Theatre from noon-1:30 p.m. This annual event is hosted by Augusta University, Paine College and Augusta Technical College.
Born a product of a one-night stand to a mother addicted to drugs, Washington grew up faced with adversities that included being homeless and suffering abuse in foster homes. Despite these setbacks, Washington went on to obtain two college degrees, become a McDonalds All-American nominee, and be the co-founder of Truality.org, a non-profit organization aimed at inspiring youth to be TRU The Real U.
Known as America's Adversity Coach, Washington gives interactive presentations that are inspiring, entertaining, educational, and designed to help his audience view their challenges as opportunities for success.
If you are unable to attend the program, visit Live Stream to watch online. For more information about this event, contact Augusta University's Office of Diversity and Inclusion at 706-721-6890.