As the world continues to battle the COVID-19 pandemic and the new variants circulating around the globe, a spotlight has been cast on the crucial role that epidemiologists play in helping control the spread of diseases.
"We describe epidemiologists as disease detectives," said Dr. K.M. Monirul Islam, an associate professor of epidemiology in the Department of Population Health Sciences for the Medical College of Georgia at Augusta University. "It is much like an FBI agent who goes to a crime scene and tries to find out all the pieces to the puzzle, such as who did the crime and how they did it.
"In epidemiology, we do that with a disease. We find out who is sick, who is at risk, when it happened, how it happened and how it is transmitted."
Using statistical analysis, epidemiologists study the answers to these questions to find out how a particular health problem was introduced and determine how to control or prevent the spread of the disease, Islam said.
Beginning this fall, Augusta University is introducing a Master of Science in Epidemiology that will be offered completely online.
"Epidemiologists have a set of very powerful tools to quantify the disease burden in the population and identify the risk factors," Islam said. "This is important information, not only for understanding the disease in its current status, but also how to design interventions to prevent the disease in the future."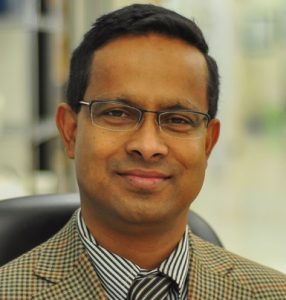 This master's degree will target both recent college graduates and working professionals who want to focus on building their research methodology and analytical skill sets in a team-based learning environment, Islam said.
"If you ask me, is this the best time to be an epidemiologist? No doubt about it," Islam said, adding that Georgia is the third highest employer of epidemiologists in the country, partly due to the fact that it is home to the Centers for Disease Control and Prevention based in Atlanta. "There's always a need for epidemiology and we'll have a need for it in future because, unfortunately, infectious disease is not a new epidemic. It has been around since the beginning of human history."
Whether it is diseases such as the swine flu, severe acute respiratory syndrome (SARS), Ebola, or the Spanish flu, also known as the 1918 flu, pandemics have been around long before COVID-19, Islam said.
"Right now, there is definitely a huge surge in the need for epidemiologists during this pandemic," Islam said. "And the pandemic is giving us an additional bump of interest in this program."
The new Master of Science in Epidemiology will appeal to physicians, health care administrators, project directors and other health care professionals who want to gain additional theoretical and applied knowledge as well as the skills and credentials needed to advance in their careers, said Dr. Steven Coughlin, interim head of the Division of Epidemiology in the Department of Population Health Sciences at the Medical College of Georgia.
"We have proposed a 100% online master's degree in epidemiology that is 36 credit hours," said Coughlin, explaining the program is designed to provide students with a solid foundation in epidemiology and biostatistics. "It's intended for both undergraduates, who wish to pursue a master's degree, and also mid-career professionals who may work at state or local health departments, the CDC in Atlanta, or people who work for pharmaceutical firms or within the industry who are pursuing careers in academia."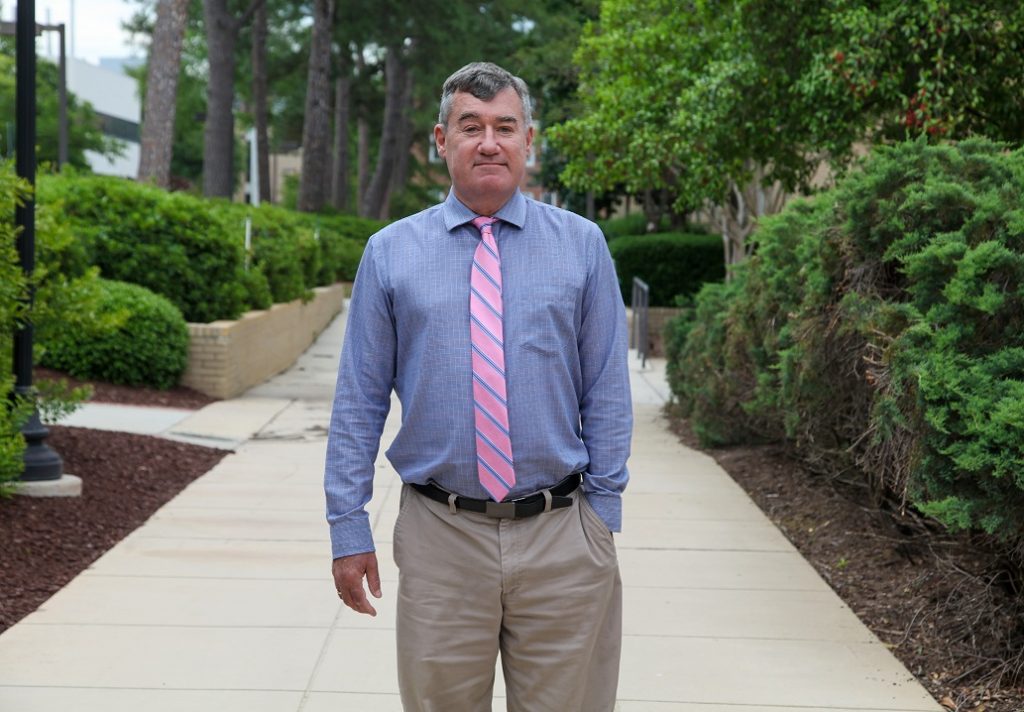 Since the Medical College of Georgia is the only public medical university within the state of Georgia, graduates with a Master of Science in Epidemiology would be well positioned to satisfy the state's epidemiological research needs, Coughlin said.
"Also, because Augusta University is a state school, the program is more affordable," Coughlin said. "Therefore, this master's degree program will be ideal for undergraduates who are majoring in nursing, biology, mathematics or another related field, and also people who already have a professional degree, such as a degree in nursing, medicine or dentistry.
"In addition, people who are employed full time will be able to take advantage of the fact that the courses are 100% online. We're hoping to attract students from across the country, as well as international students."
Faculty in the Division of Epidemiology utilize a team-based approach to teaching, such as offering guest lectures in courses, Coughlin said.
The professors also have a vast knowledge in a variety of different diseases, including recent experience studying data related to the COVID pandemic, he said.
"The epidemiology faculty here at Augusta University has stepped forward and addressed the COVID pandemic here in Georgia, across the country and even internationally," Coughlin said. "The faculty has also been addressing vaccine hesitancy and related issues with the rollout of COVID-19 vaccination. So, we've been monitoring the spread of the epidemic here in Georgia, including health disparities and COVID mortality rates and hospitalization rates.
"But we do a great deal of research in several different areas. For example, I work primarily on women's health, veterans' health, health disparities and cancer prevention and control."
For more than 10 years, Coughlin was a senior epidemiologist in the Division of Cancer Prevention and Control at the CDC in Atlanta and participated in numerous collaborative studies on cancer of the breast, cervix, colon and ovaries.
While working as a senior epidemiologist at the U.S. Department of Veterans Affairs' Office of Public Health in Washington, D.C., Coughlin was the principal investigator of the follow-up study of a "National Cohort of Gulf War and Gulf War Era Veterans." Coughlin is currently the principal investigator of the Gulf War Women's Health Cohort, which was funded by the U.S. Department of Defense Congressionally Directed Medical Research Programs.
Dr. Justin Xavier Moore, an epidemiologist and assistant professor in the Department of Population Health Sciences at the Medical College of Georgia, recently received a Mentored Research Scientist Career Development Award, or K01 Award, from the National Institute on Minority Health and Health.
This award is allowing him to research the geographic and racial disparities in mammography screening and barriers to receiving breast cancer treatment among African American and Latino women across the country.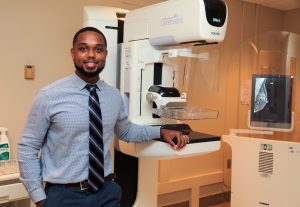 Over the past year, Moore has also studied COVID-19 cases across the state and reported that Georgia counties with populations of 50% or greater African American residents had a 79% higher incidence rate of COVID-19 than those with less than a 50% black population, and twice the mortality rate.
"A lot of the research that I've done focuses on racial disparities in regard to looking at the intersection between race, place and health outcomes," Moore said. "Those outcomes include early onset colorectal cancer, colorectal cancer overall, breast cancer, sepsis, and even more recently, I've looked at COVID-19.
"So, with race, it includes self-reported racial identity, but also how structural racism and institutional racism may impact someone. And, when I say place, I'm talking about just how your zip code pretty much predicts your long-term health outcomes. Simply put, where you're born and live has a huge role on health outcomes."
Diverse backgrounds in epidemiology
Dr. Ban Majeed, an assistant professor of epidemiology in the Department of Population Health Sciences at the Medical College of Georgia, focuses her research on the epidemiology of tobacco use, biomarkers and harm perceptions. She examines the effects of tobacco product designs, flavors, packaging and advertising on the susceptibility of use, experimentation and addiction, as well as switching of tobacco products and cessation.
Majeed is proof that epidemiologists often come from a variety of previous health care careers.
"I joined Augusta University in 2017 after my post-doctoral fellowship at Georgia State University, but before that, I worked at the CDC as an epidemiologist," Majeed said. "I'm originally from Iraq, and I practiced medicine there before I shifted my focus to public health and epidemiology. I worked on immunization campaigns in Iraq, mainly with polio, measles, mumps and rubella for children.
"There, we dealt with a lot of rumors and people refusing vaccines because of misinformation, which is really interesting to compare with what's going on with the COVID pandemic and vaccinations here."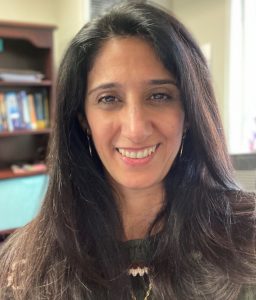 This past year has shown the importance of the research performed by epidemiologists, Majeed said.
"I never thought I would live to see something like this happen here," she said. "As an epidemiologist, you cannot watch what is going on with COVID and not feel compelled to help out or participate in the research."
Majeed is currently working on a number of projects relating to her COVID research, she said.
"I'm working with Dr. David Walsh, Dr. Christos Hatzigoergiou and Dr. Deepak Ayyala. We are looking at data of all the patients who tested positive since the beginning of the pandemic through the end of August," Majeed said. "We have about 10,000 confirmed positive cases at AU during this period, and we're comparing the rate of hospitalization by age from March through August 2020."
When Majeed compared the rate of COVID cases in the spring versus the summer months, she found the rate of hospitalization remained fairly consistent in younger patients, but doubled in people 65 and older.
"I thought to myself, so what happened in early June and why older adults developed more severe infections?" Majeed asked. "I'm not sure what changed. We're still in the hypothesis-generating stage of that research."
She is also working on a project that studies the impact of COVID-19 on the mental health of active nurses at AU Health. Majeed partnered with Dr. Rodger MacArthur, professor of medicine in the Division of Infectious Diseases at the Medical College of Georgia, and Carol Brody, director of nursing excellence at AU Health, to survey nursing staff and examine how the COVID-19 pandemic has affected their mental health in terms of anxiety, depression, resilience and growth.
"During the summer, we put an online survey together and sent it to all active nurses at AU," Majeed said. "We got a good response rate. We asked them whether they felt supported, depressed, and/or anxious, and we also assessed their resilience and growth. We're in the process of looking at that data right now, but, so far, it's encouraging to see our nurses are showing a lot of positive signs. We have some strong people here at AU."
With a master's degree in epidemiology, these are the kind of research projects that graduates can pursue, Coughlin said.
"I think the timing is perfect for this master's program because of the tremendous interest that has been strengthened in public health during COVID-19," Coughlin said. "We're excited about this program and we're confident it'll be quite successful."
Learn more about the Division of Epidemiology at Augusta University and its online Master of Science in Epidemiology degree coming this fall.