International Education week will be celebrated at Augusta University beginning Monday, Nov. 16.
The Study Abroad Office will host virtual events throughout the week to encourage students to learn more about study abroad. They will also feature a photo raffle and share fun facts on social media throughout the week. 
International Education Week is a joint initiative of the U.S. Department of State and the U.S. Department of Education to promote programs that prepare Americans for a global environment and attract future leaders from abroad to study, learn and exchange experiences in the United States.
Join the Study Abroad Office in their social media activities and virtual events this week.
Social media photo raffle
The International Education Week photo raffle will take place on AU's Study Abroad Instagram.
To qualify, participants must post a photo with their original international travel photo and tag the Study Abroad Office (@AUG_StudyAbroad) using the "#jagsontheprowl" and  "#iew2020" hashtags. The daily winner will receive $25. Photos must be posted by 4 p.m. to qualify and winners will be announced daily. 
By posting and tagging the Study Abroad Office, you are granting permission to use your photo and display them on the SAO website.
Wear your Study Abroad T-shirt
Wear your current (or past) study abroad T-shirt and come by the Study Abroad Office to receive a small giveaway. Let your shirt be seen and tell people about what study abroad means to you. Bring a friend with you to their office and they will get something, too.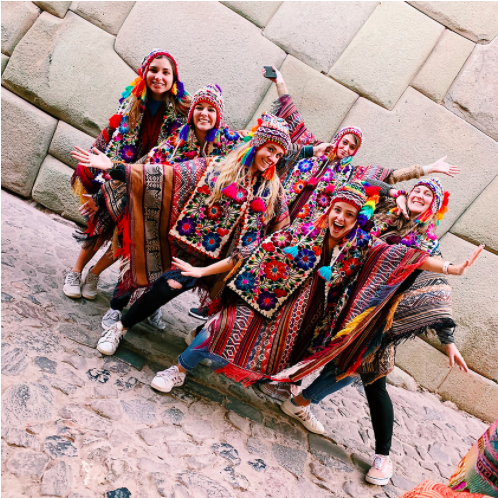 Below are a few highlights from the week's events. For a full schedule of events, visit the Study Abroad Office's webpage.
Multicultural Monday: Croissants and Cannoli
10:30 a.m. Monday, Nov. 16 in the JSAC Breezeway
The Study Abroad Office will join Multicultural Student Engagement for their Multicultural Monday. Students are encouraged to grab a cannoli or croissant to-go and discover how to get involved in AU's multicultural initiatives. The Study Abroad Office will be available to answer questions about study abroad/away programs.
How to finance your study abroad experience
1 p.m. Tuesday, Nov. 17 via WebEx
Join study abroad advisor Judy for creative fundraising and scholarship ideas. Don't let money be the main thing holding you back from a life changing experience. You must register in advance to participate: https://rb.gy/ahuuvg. 
Peace Corps Information Session
3 – 4 p.m. Tuesday, Nov. 17 via Zoom
This session will focus on education initiatives featuring returned Peace Corps volunteers who served as Education Volunteers who will share insight into the role.
Education and English teaching specialists are needed to address global education and training needs at grassroots levels. Help improve a community's education levels, teaching methods, and language competencies, while gaining global skills for your career.
Please register via Handshake to ensure that you receive access to join the event.
International candy and information table
11:30 a.m. – 1:30 p.m. Wednesday, Nov. 18 in the JSAC Breezeway
Fly by the Study Abroad table in the JSAC Breezeway to grab a famous international treat! While you're there, be sure to speak with staff about your options to study abroad or away at Augusta University.
Faculty Workshop: International Virtual Exchange
3 – 4 p.m. Wednesday, Nov. 18
The Virtual Exchange workshop is designed to introduce university faculty members to the concept of virtual international programming, providing an overview of the types and structures that exist to support virtual internationalization of university coursework as well as the benefits and advantages of the virtual format.
During the session, a variety of real virtual exchange session examples will be presented to illustrate possibilities, with ample time left for discussion, Q&A and brainstorming.
The session will be hosted by the Global Learning Collective, a small consortium of regionally based and specialized international program partner organizations.
Please register in advance for the session.
Study Abroad 201: How to unpack your study abroad experience for future employers
2 p.m. Thursday, Nov. 19 
We will "unpack" your amazing experiences and teach you how to translate them into meaningful conversations with future employers/graduate school representatives. This virtual session is relevant for both study abroad alumni, students signed up for a program this year, or students planning for the future. 
Please register on Handshake to attend this event.