Several Dental College of Georgia faculty, staff, students and alumni have recently been honored with accolades for their professionalism, clinical skill and innovation.
Faculty accolades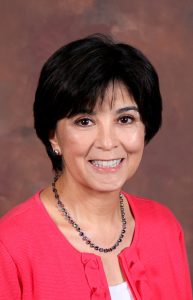 Dr. Martha G. Brackett, professor in the Department of Restorative Sciences, was recently inducted as a fellow of the International College of Dentists. The ICD recognizes and promotes excellence in leadership, with an emphasis on service. Fellowship in the college is extended by invitation only, and a nominated dentist must pass a rigorous peer-review process.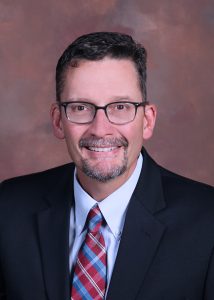 Dr. Gregory Griffin, assistant professor in the Department of General Dentistry, was recently inducted as a fellow of the American College of Dentists. The ACD was founded to elevate the standards of dentistry, to encourage graduate study and to grant fellowship to those who have done meritorious work. Membership is by invitation, and only about 3.5% of dentists are fellows of the ACD.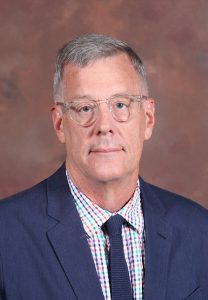 Dr. Ray Jeter, assistant professor in the Department of Restorative Sciences, received the 2021 American Dental Association Standards Committee on Dental Informatics Chairman's Award. The award recognizes ongoing contributions to the voluntary standardizations community for the development of dental informatics standards.
Between 2014 and 2019, Jeter and his team refined and further developed the initial standardized data element set that allowed communication between dental and medical electronic health records as well as HIPAA-recognized health partners. This data set was the foundation of ADA Technical Report No. 1084. From 2017 to 2020, Jeter served as chairman of Working Group 11.9, Core Reference Data and most recently served as deputy chairman for the Subcommittee on Dental Informatics.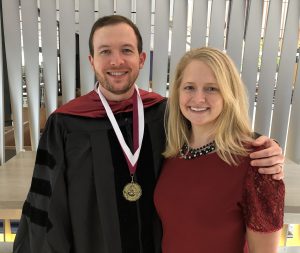 Dr. Daniel Sullivan (General Practice Residency, '14), part-time adjunct faculty, was named a diplomate of the American Board of Oral Implantology/Implant Dentistry at the annual session of the American Academy of Implant Dentistry in Chicago.
The ABOI/ID recognizes advanced education in the discipline of dental implants. To qualify, clinicians complete an initial written examination or confirm status as a board-certified periodontist or oral and maxillofacial surgeon, complete more than 570 hours in continuing education in implant dentistry, undergo a portfolio review of their work and pass an oral exam.
Staff accolades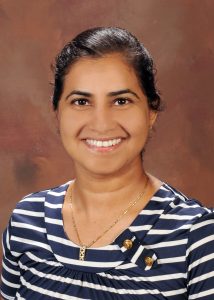 Dr. Jaspreet K. Farmaha, research operations coordinator in the Department of Periodontics, recently passed the professional exam for Certified Clinical Research Coordinator, offered through the Association of Clinical Research Professionals.
The CCRC credential is awarded to a clinical research coordinator who has met eligibility requirements, demonstrated proficiency of specific knowledge and job‐related skills and passed the standardized ACRP CCRC certification exam.
Student accolades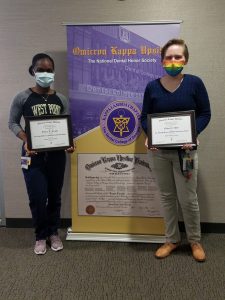 The Kappa Lambda chapter of Omicron Kappa Upsilon, the national dental honor society, presented the 17th annual Ralph McKinney OKU Professionalism Award to two members of the DCG Class of 2023: Olivia Fraser, left, and Olivia Hoy. They were selected by their classmates for being good role models, trustworthy, respectful, service-minded, kind and having strong moral character.
This award was named in honor of Dr. Ralph V. McKinney, Jr., a former DCG professor and chair of oral pathology, an innovative researcher in oral implantology and former president of the Supreme Chapter of OKU.
Alumni accolades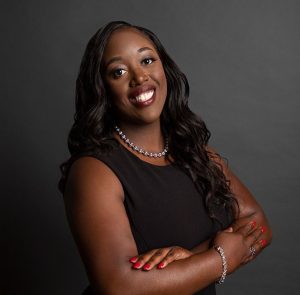 Dr. Kajuana Farrey Sutton (DMD, '09), of Albany, Georgia, was recently honored by the Lucy Hobbs Project in Dentistry for recognition in the Clinical Expert category.
The award honors a skillful practitioner who embraces advancements and integrates them into patient care. The award is named for the first licensed female dentist, Lucy Hobbs, who attained her license in 1866.