Dr. Carol Lefebvre first attended an Academy of Prosthodontics meeting back in 1986 as a resident.
"At my first meeting, another woman and I had our posters next to each other, and she leaned over and said, 'This organization needs some women,'" recalled Lefebvre, now dean of The Dental College of Georgia at Augusta University.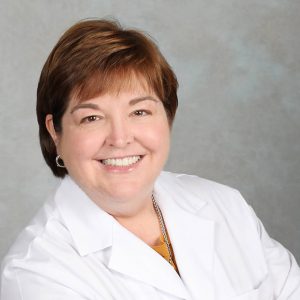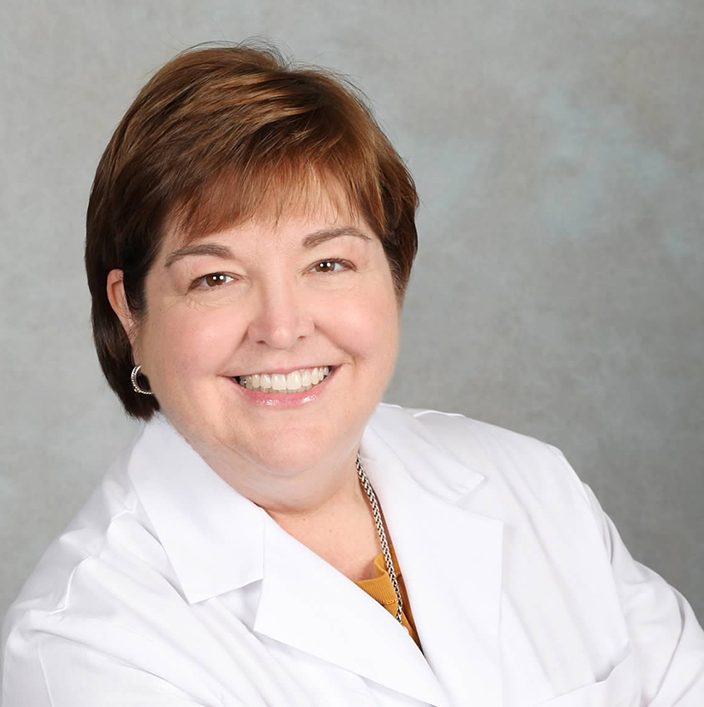 Fast forward 33 years, Lefebvre has been named the 101st president of the Academy of Prosthodontics, becoming only the second female appointed to that position. That poster co-presenter, Dr. Jane Brewer, officiated over the induction ceremony.
"I knew when I went to that first meeting, this was a group I really wanted to be a part of," Lefebvre said. "Over the years I have developed close professional and personal relationships with my Academy colleagues, and through this network, I have enjoyed many opportunities for professional growth that I would not have otherwise had."
The Academy of Prosthodontics was founded in 1918. Its mission is to promote the art and science of prosthodontics, disseminate prosthodontic knowledge, encourage study and investigation and provide outreach services to those in need. This dental specialty focuses on the design, manufacture and fitting of artificial replacements for teeth and other parts of the mouth.
Lefebvre mentioned the group started out as a primarily North American organization but has grown to include many international members.
"This diversity makes us richer because there is no hesitancy to share opinions in this group," she said.
The Academy established the Glossary of Prosthodontic Terms, which is the standard for terms and definitions in the specialty and discipline of prosthodontics.
The Academy pioneered the evidence-based dentistry initiative for prosthodontics in 1993, offers the Future Leaders in Prosthodontics program and has run a national and international outreach program that was recognized with a commendation in 1994 by former President Bill Clinton.
Lefebvre, who became an associate fellow in 1994, served as program chair for the centennial meeting last year in Chicago, the site of the inaugural meeting in 1918. She was inducted as president this past May in Banff, Alberta, Canada, to serve for the next year. She has seen the benefits of being involved in organized dentistry and encourages the junior faculty to find an organization that is a good fit for them and be as involved as much as possible.
"There's that mentorship that's needed for them," she said. "There were no female mentors back in my day, but my mentors were very supportive of women. A paper was presented at this past meeting that asked, 'Where are the women on the podium?' The author looked back over a 10-year period to see at which of our specialty organizations women had presented the most, and the Academy is the one that's leading the way. So I am really proud to know that the Academy is blazing the trail in this regard.
"I took this information as a call to action and plan to have special programming for women during my presidential year to address issues specific to women. And I believe there will be a lot of support for that."
The Academy, small by design in terms of members, currently has 14 female fellows and six female associate fellows among the 100 active fellows and not including life fellows who are retired. Lefebvre said she doesn't believe in a quota but wants the Academy to do all it can to "develop women to be leaders in our specialty and profession."
Lefebvre will have the chance to lead by example for the next year and hopefully, inspire and encourage others in her specialty as well as shine a light on The Dental College of Georgia and Augusta University.
"I hope it raises the visibility of our college in terms of what we do here," Lefebvre said. "We do a lot of great things at DCG, and having faculty and students actively engaged in organized dentistry will help us get the word out."