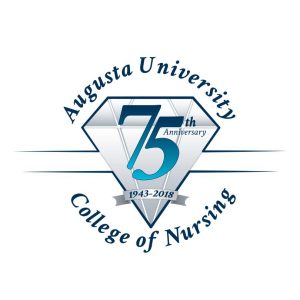 For the past 75 years the College of Nursing has prepared students to enter the nursing profession as leaders in their communities. The college's year-long anniversary celebration culminates on March 3 with a full day of events and a black-tie gala in the evening.
All events on March 3, including the gala, are open to everyone.
The gala begins at 6 p.m. and is set to include remarks from Dean Lucy Marion and President Brooks Keel. The event will also honor the Class of 1968, which celebrates its 50th anniversary this year.
Tickets for the gala are $25 each and $500 for a table of 10 and can be purchased online. Proceeds will go toward scholarships for nursing students.
The full schedule of events is as follows:
Sigma Theta Tau International Induction Ceremony from 11:30 a.m. to 1 p.m. in the Health Sciences Building atrium
State of the College Address by Marion from 1:15 p.m. to 2 p.m. in the Health Sciences Building room 1222
Showcase: Leadership Journeys of Outstanding Alumna followed by reception honoring the Class of 1968 from 2 p.m. to 3 p.m. in Health Sciences Building room 1222
Diamond Jubilee Gala beginning at 6 p.m. at the Augusta Marriott at the Convention Center (2 10th Street, Augusta, GA)
For more information on these events, registration, and the college's 75th Anniversary, visit the Diamond Jubilee webpage and click the "Schedule" tab.