Following a two-year hiatus, the Center for Bioethics and Health Policy, part of the Institute of Public and Preventive Health at Augusta University, will once again host the Alan and Janet Roberts Memorial Fund Lecture in Bioethics series over two days, Nov. 14-15.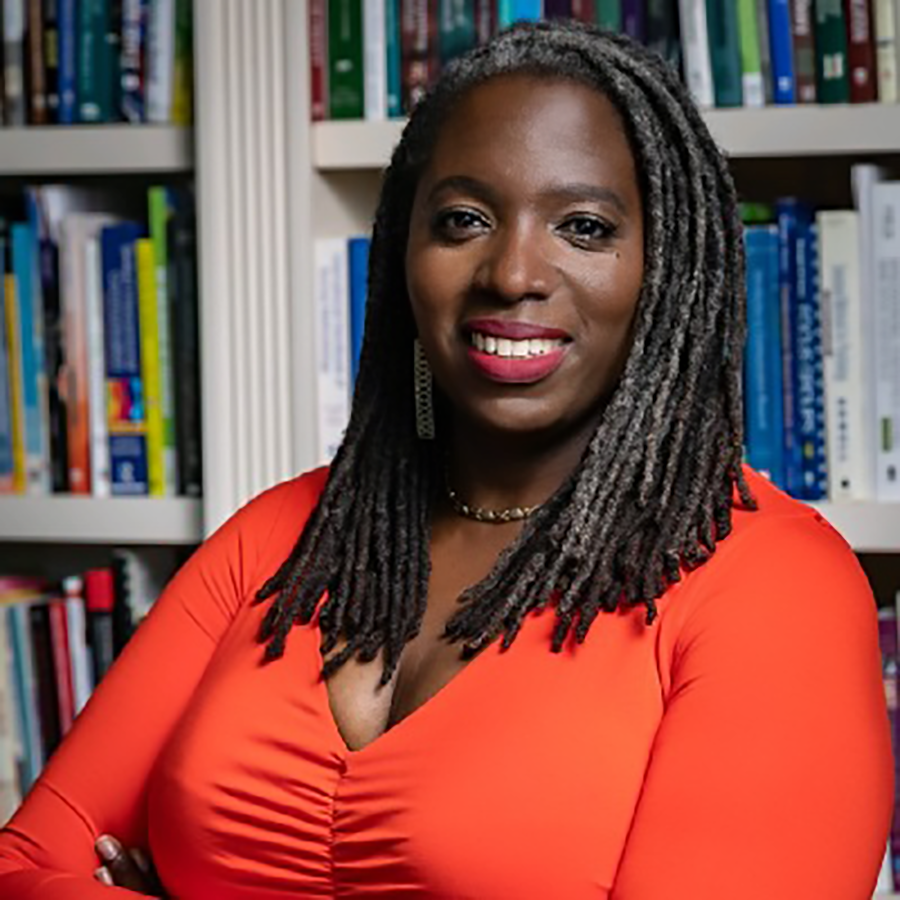 The series will begin with a lecture at noon Nov. 14 in the Lansing B. Lee Jr. Auditorium located in the Auditoria Center on the Health Sciences Campus by Nneka O. Sederstrom, PhD, chief health equity officer for the Hennepin Healthcare System. Sederstrom's lecture is titled "A Brief History of Racism in Medicine, Clinical Ethics, and the Impact on Patient Care."
The following day, from 9:30-11:30 a.m. Nov. 15, the CBHP and Lucy Craft Laney Museum of Black History and Conference Center will host a roundtable event for the community titled "Building Trust in Health Services: What's Needed?"
The community roundtable will feature an expert panel comprised of Sederstrom; Mac Bowman, MD, a cardiologist with Piedmont Health System and Horizon Foundation founder; Lee Merchen, MD, health director for District 6 East Central Health District with the Georgia Department of Public Health; Isiah Lineberry, executive director of Harrisburg Family Health Care Inc.; and Ian Mercier, president and CEO of the Medical College of Georgia Foundation.
The roundtable will take place at the museum and conference center, located at 1116 Philips St. in Augusta. An RSVP is required by Nov. 4. For more information, call the Lucy C. Laney Museum of Black History at 706-724-3576.
Read more: Rural Georgia counties pinpointed as hotspots for death from four common cancers
"The Center for Bioethics and Health Policy at AU is thrilled to partner with our friends at the Lucy C. Laney Museum of Black History to host this important community roundtable discussion," said Laura Williamson, PhD, director of the CBHP.
For the return of the lecture series, Williamson felt it was important to add in the community roundtable in the spirit of Alan Roberts's commitment to and focus on community engagement during his life.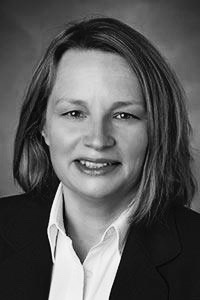 "Including members of the immediate communities affected – particularly the Laney Walker and Harrisburg communities – in these types of discussions is vital for the health of our local communities," Williamson said.
"We have an exciting panel to support our discussions, but what we need more than anything else is to learn from our local community members about what they see and feel. We know, often for historical reasons, Black Americans can mistrust health services. We saw from early in the COVID-19 pandemic the devastating impact of this.
"Despite being more likely to get seriously ill and die, Black Americans were less likely to accept the vaccine. This makes the discussion of trust so important for efforts to promote health equity. I would really encourage people available to come and have some breakfast and share their experiences and views."
Read more: Young age, housing insecurity primary factors in vaccine hesitancy among African Americans
Linda Johnson, executive director of the Lucy Craft Laney Museum of Black History, echoed Williamson's sentiments about the importance of the event for the Black communities in Augusta.
"The Lucy Craft Laney Museum of Black History is proud to partner with the Center for Bioethics and Health Policy at Augusta University for this important community outreach endeavor. We invite members of the African American community to come to this roundtable event to share their views and discuss with an expert panel ideas and thoughts on what's needed to build trust in health services."
Nneka Sederstrom, PhD
Sederstrom received her bachelor of arts in philosophy from George Washington University in 2001 and began her career at the Center for Ethics at Medstar Washington Hospital Center in Washington, D.C. the same year.
She completed her master's in philosophy and public policy from Howard University in 2003 and continued there for her PhD in sociology with concentrations in medical sociology and race, class and gender inequalities.
After beginning her PhD studies, she was made director of the Center for Ethics and director of the Spiritual Care Department. She proceeded to hold these positions until she left to join Children's Minnesota in March 2016 where she served as the director of the Clinical Ethics Department for close to five years.
Sederstrom recently joined the executive leadership team at Hennepin Healthcare System as the new chief health equity officer where she will lead efforts in addressing health disparities, equity and antiracism in the institution and community.
She is a member of several professional societies and holds a leadership position in CHEST Medicine and the Society of Critical Care Medicine. She is a fellow of the American College of Chest Physicians and a Fellow of the American College of Critical Care Medicine. She is widely published in equity and clinical ethics and speaks regularly at national and international meetings.
Alan Roberts, MD
In 2003, Roberts, an internist recruited to the Medical College of Georgia, initiated an ethics consultative service for the Augusta University Medical Center. He recruited faculty, pastoral care and risk management personnel to the original ethics committee.
Roberts was dedicated to providing his patients the best care, and to his students, an ethically based training.
Roberts passed away in 2011, but left a legacy from which a new clinical ethics committee was formed and officially charged with ethics consultations, education of the AUMC faculty and staff and the development and revision of policy.