This month, Career Services and the Department of Social Sciences are cosponsoring two virtual events for the benefit of students interested in public service and law programs.
Happening at 4 p.m. Thursday, Oct. 15, the Master of Public Administration program will feature a virtual panel of five MPA professionals from 4-5 p.m. for an open conversation with interested students. Kimberly Gray, Carla Delaney, John Waller, Robbie Bennett and Ashley M. White are all featured within the panel to discuss the various paths an MPA graduate can take.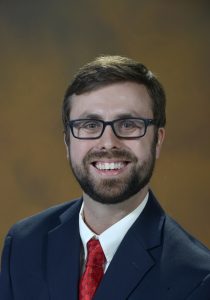 "We host this panel every October," said Dr. William Hatcher, former MPA program director and current interim chair of Social Sciences. "The goals are to educate our students about how the MPA opens up doors to many areas of public service and also to introduce the degree to undergraduate students who are considering a career in public service. It's an excellent opportunity for AU students to learn about a variety of career options from top practitioners."
The event is open to all majors and can be accessed by registering on Handshake.
The second event, Pre-Law Day, takes place from 10 a.m. to 2 p.m. Thursday, Oct. 29. This event, co-sponsored by the Department of Social Sciences, features two virtual professional panels. Law School Q&A is from 10 a.m. to noon, with the Practitioner Panel from 1-2 p.m.
The Law School Q&A will feature representatives from different law schools, including Atlanta's John Marshall Law School, Charleston School of Law, Emory University School of Law, Georgia State University College of Law, Mercer University School of Law, University of Georgia School of Law and the University of South Carolina School of Law.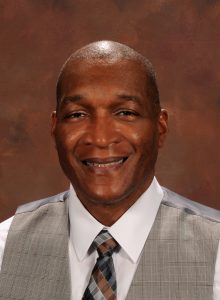 "Law school recruiters will talk about their admission requirements, how to apply for law school, financial aid, LSAT, what is unique about their program and what life is like in law school," said Anthony Holland, AU Career Services advisor.
The Practitioner Panel will host four law professionals for discussion with interested students.
"The panelists were chosen because of their diverse backgrounds and career experiences. This should give students a sense of the wide array of careers available within the legal field," said Dr. Martha Ginn, professor of political science. "The panel will begin with each panelist talking about their backgrounds and experiences in the legal field and then I will moderate a Q&A session. The Q&A portion is typically the most valuable, as the students can ask the questions most relevant to them."
The practitioners on this panel are Omeeka P. Loggins, Judge Daniel J. Craig, Amber Greenway  and C. Troy Clark. You can receive access for this event by registering on Handshake.
"Pre-Law day is designed to help students explore how to apply to law school, what local law schools have to offer, and hear from a variety of lawyers about their careers," said Ginn. "The goal is to help students decide if law school is the right path for them and how to navigate it successfully after finishing their degree at AU."
Learn more about Career Services.