CAP Today, the journal of the College of American Pathologists, published an article about the recent signing of the Augusta University Medical Center alliance with Beckman Coulter. The 15-year master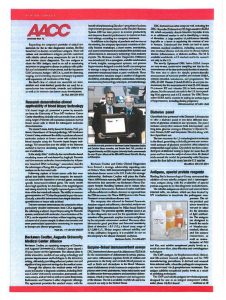 service agreement aims to incorporate technology and process improvement methodologies in the laboratory setting in order to enhance patient care and foster cost savings for the medical center over the long term.
Through this alliance, the medical center will have access to Danaher's diagnostic solutions, including Beckman Coulter's laboratory automation, instruments, software, assays, and services as well as to Leica Biosystems, Radiometer, and Danaher's other diagnostic offerings. The agreement provides the medical center with the benefit of implementing Danaher's proprietary business improvement processes, known as the Danaher Business System. DBS has been proven to increase productivity and improve financial performance in numerous business settings.
Read the full article for more details.