On Wednesday, the Mary S. Byrd Gallery of Art at Augusta University, in partnership with the Westobou Festival, will present an artist Q&A led by Lauren Haynes, the curator of contemporary art at Crystal Bridges Museum of American Art in Bentonville, Arkansas. It is at 4 p.m., University Hall 170 on the Summerville Campus.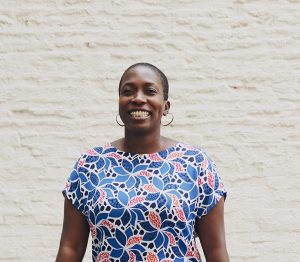 Haynes will interview Stephanie Jolisa Woods and Michi Meko.
Woods, a North Carolina native and emerging artist, is a fellow at the Fine Arts Work Center in Provincetown, Massachusetts. Her exhibition A Radiant Revolution is currently on display at the Byrd Gallery through Oct. 19..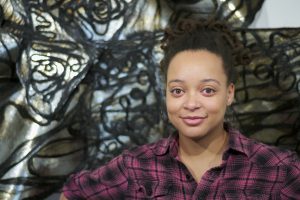 Meko lives and works in Atlanta and was the 2017-2018 recipient of the Museum of Contemporary Art's Georgia Working Artist award. During the summer of 2015, Meko nearly drowned, and has since used his art to process that experience.
"My recent paintings and sculptures focus on the African American experience of navigating public spaces while remaining buoyant within them," he said.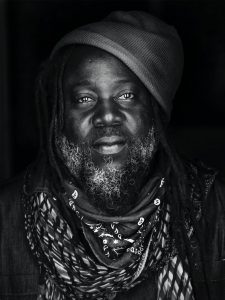 On Oct. 3, Meko's exhibition, Like a Weird Sweet Spot, will premiere at the Westobou Gallery.
Guests at the Q&A will have the opportunity to interact with and hear both artists speak about their work. Immediately following the event is a reception in celebration of Wood's exhibition, A Radiant Revolution.
Both A Radiant Revolution and Like a Weird Sweet Spot were organized by Shannon Morris, director of the Byrd Gallery. For more information about the exhibitions or the Q&A event, contact Morris at shamorris@augusta.edu The Byrd Gallery is located in Washington Hall on Augusta University's Summerville Campus, 2500 Walton Way.