Dr. David Hess, dean of the Medical College of Georgia, could barely contain his enthusiasm earlier this year as he announced renowned immunologists and vascular biologists Drs. Lynn Hedrick and Klaus Ley from the prestigious La Jolla Institute for Immunology in California have been named co-directors of the new Center for Immunology at Augusta University.
"This is some of the biggest news we've ever had in the history of MCG," Hess said, during his state of the college address in January. "It's the quality of the people, and who these people are, that's so important. We are going to have a new Center for Immunology that is going to be co-directed by world-class immunologists."
The husband-and-wife team of Ley and Hedrick, who will both be Georgia Research Alliance Eminent Scholars, will begin their new roles in August, but they have already started strategic and aggressive recruitment of an additional 20 scientists with expertise in the cutting-edge immunology field, Hess said.
"The idea here is we're going to recruit 20 faculty over the next few years and I've probably never been so excited about research in my life," Hess said, explaining these researchers will aid in Augusta University's new Transdisciplinary Research Initiative in Inflammaging and Brain Aging, known as TRIBA. "These are some of the most renowned immunologists in the world."
TRIBA is the focus of a three-year recruitment effort and $15 million investment to grow the university's research footprint. This research will be a collaboration of six different colleges at Augusta University, including the Medical College of Georgia, the School of Computer and Cyber Sciences, The Dental College of Georgia, and the colleges of nursing, allied health sciences and science and mathematics.
Dr. Mark Hamrick, a bone and muscle biologist and senior associate dean for research in the Medical College of Georgia, and Dr. Babak Baban, an immunologist and associate dean for research at The Dental College of Georgia, are serving as co-leads on the recruitment steering committee for TRIBA.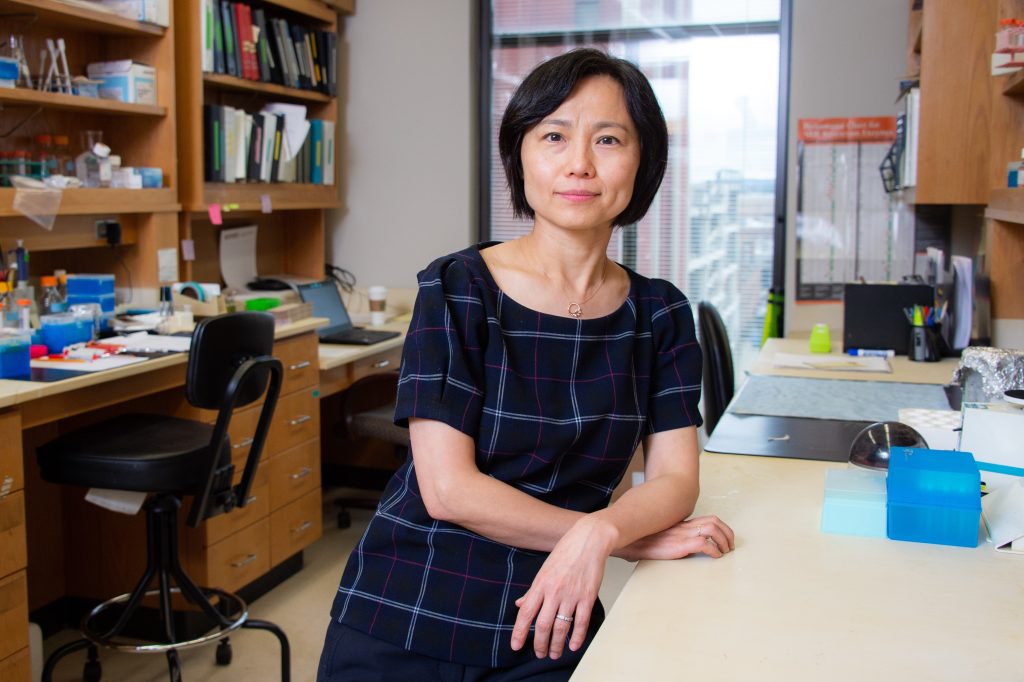 In addition to Hedrick and Ley coming in August, Hess was also thrilled to recently welcome Dr. Qin Wang, an expert in molecular neuropharmacology from the University of Alabama at Birmingham, as the inaugural director of the Program for Alzheimer's Therapeutics Discovery at MCG.
"Dr. Qin Wang is also a Georgia Research Alliance Eminent Scholar," Hess said, adding that more than 6 million people are currently living with Alzheimer's disease in the United States. "Dr. Wang will enable us to more strategically address this pervasive condition generally associated with aging and help us identify better therapeutic and prevention strategies that improve people's lives."
Wang, who completed her postdoctoral studies in pharmacology at Vanderbilt University, is currently principal investigator on three National Institutes of Health grants and contact principal investigator on two additional multi-PI NIH grants. She was among the top 20 out of 869 NIH-funded PIs in the nation's anatomy/cell biology departments in 2020.
The TRIBA initiative is clearly bringing world-class scientists on aging research to MCG, Wang said.
"I am truly grateful to have the opportunity to build the Program for Alzheimer's Therapeutic Discovery at MCG and feel extremely honored to be the inaugural director," Wang said, adding she has been focused on Alzheimer's research for more than 13 years. "My vision for the overall goal of this program is to build an integrative platform to boost Alzheimer's translational research and therapeutic discovery at MCG through providing needed knowledge, resources and services."
Alzheimer's disease is very complex, involving numerous genetic and environmental risk factors and affecting many cellular and physiological processes, Wang said.
"We, therefore, choose to tackle it from multiple angles, from studying basic protein transport in cells, to dysfunctions of neural networks in the brain, to risk contributions from other diseases such as cancer and congenital heart diseases," she said. "Our goals are to advance our mechanistic understanding of this complex disease and to develop disease-modifying strategies for its treatment."
Creating a research legacy
As Augusta University seeks to be a top-60 National Institutes of Health-funded institution by 2030, priority recruitment targets will include individuals with NIH R01 or equivalent status, a mechanism used by NIH for health-related research and development.
"If we're going to grow to become a top-60 NIH-funded research institution by 2030, we have to think big," Augusta University President Brooks A. Keel, PhD, said during the announcement of the TRIBA initiative last year.
"We have to think about how we leverage our collective expertise, knowledge and resources to provide continued impact for our communities, state and nation. As the state's only public academic medical center, this is what we were made to do."
The addition of the husband-and-wife team of Ley and Hedrick will significantly help Augusta University meet that goal by 2030, Hess said.
"These two are incredible," Hess said, adding Hedrick and Ley rank among the top 0.1% of scholars worldwide publishing studies about monocytes, frontline immune responders to both infections and other invaders like cancer.
"And it is not just that they're great scientists, but they're great people. Their motivation for coming here is to leave a legacy, and to mentor medical students and graduate students, and help everybody here. They're great people and they want to leave a great legacy."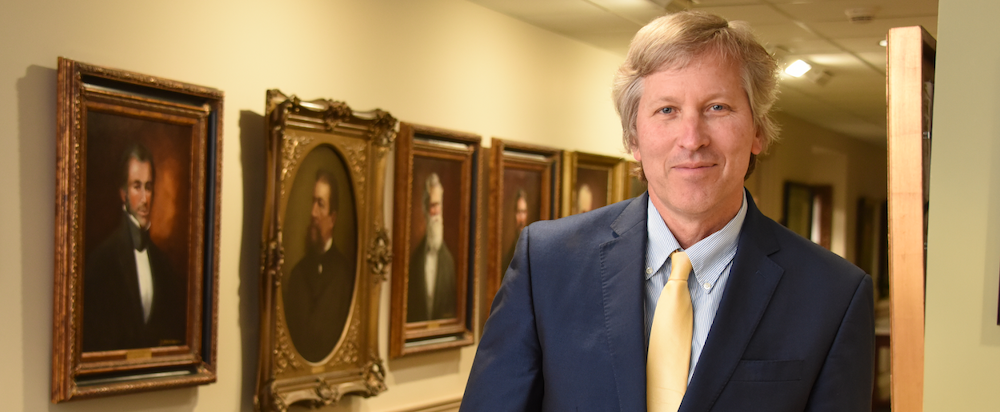 Hedrick, who will also serve as director of the Cancer Immunology, Inflammation and Toleration Program at the Georgia Cancer Center, joined the faculty at La Jolla in 2009 from the University of Virginia, where she was Harrison Distinguished Professor of Molecular Physiology and Biological Physics. She was awarded the Special Recognition Award in Vascular Biology from the American Heart Association in 2013 and chaired the Gordon Research Conference on Atherosclerosis in 2019.
Ley served as director of the Cardiovascular Research Center at the University of Virginia before moving to La Jolla in 2007. He is a longtime member of the American Heart Association Council on Basic Cardiovascular Science and Arteriosclerosis, Thrombosis and Vascular Biology Council, and the AHA honored him with a Distinguished Scientist Award in 2016. He was honored with the Landis Award, the highest award of the Microcirculatory Society in 2017, and received a Pioneers in Cardiology Lifetime Achievement Award from the University Heart Center, Graz, Austria in 2020.
"I can tell you, this is going to pay off dividends," Hess said. "The discoveries that'll come out of this hire will be huge and will have a huge impact. You can tell I'm a little excited."
Joining Augusta University
When Hedrick and Ley were approached about becoming the new co-directors of the Center for Immunology at Augusta University, they were intrigued.
"It is a unique opportunity to build something for the next generation of scientists at Augusta University," Hedrick said, speaking from her home in California. "And I felt the energy and enthusiasm of Augusta on the ground when we interviewed. You could just feel it. You knew that there was so much potential there."
While the La Jolla Institute for Immunology in California is one of the highest ranked immunology institutes in the world, Hedrick said she liked the idea of collaborating with researchers and clinicians at Augusta University who are focused on all areas of medicine, including cardiovascular biology and disease, cancer, neurosciences and behavioral sciences, public and preventive health and regenerative and reparative medicine.
"Augusta University has got it all right there," Hedrick said. "When we interviewed, everybody was so collaborative, so collegial and so inviting that it just seemed like the right place to go. So, we are excited to become the new directors at the Center for Immunology at Augusta University."
While the immune system is essential to health, it can also be a factor in most diseases, including cancer, rheumatoid arthritis, multiple sclerosis and heart disease, Ley said.
"The immune system is central to so many diseases," Ley said. "Either your immune system does its job and protects you from infectious disease or, if the immune system is overactive, you get autoimmune disease. The most common autoimmune disease is rheumatoid arthritis."
There are millions of people in the United States who suffer from rheumatoid arthritis, Ley said.
"But there are other autoimmune diseases that are more obscure, and we are learning more and more that many diseases that we don't think of as autoimmune diseases actually have an autoimmune component, including cardiovascular disease," Ley said. "In addition, if your immune system is too lazy, it doesn't kill cancer cells. Then you have cancer and it metastasizes. So, the immune system plays into many aspects."
The new Center for Immunology at Augusta University will play a significant role in the future health of citizens throughout Georgia and beyond, Ley said.
"I would say that Dr. David Hess and President Keel had a lot of foresight to basically build an immunology center that encompasses everything," Ley said, adding he is also grateful to the Georgia Research Alliance for its funding to help make this a reality.
"It started from the cancer side, but it's really all-encompassing now, so we are very excited to firmly install immunology at the Medical College of Georgia and Augusta University. We are fortunate and grateful that we get to lead this new center."
Leading the way
Ley is also excited about the future of Augusta University's bioinformatics training, which provides expertise in integrative computational-based analysis solutions to basic, clinical and translational research applications.
"Augusta University is well positioned for this because it has a strong computer science undergraduate program and an excellent cybersecurity program," Ley said. "We can draw on that and build a program because bioinformatics is extremely important for modern medical research. You cannot do it without it."
"So, we are bringing two bioinformaticians to the table," Ley added. "One will be in charge of all the educational efforts. The other one will be in charge of the computer systems. And I think that's an exciting opportunity that fits very well with the particular strengths of Augusta University."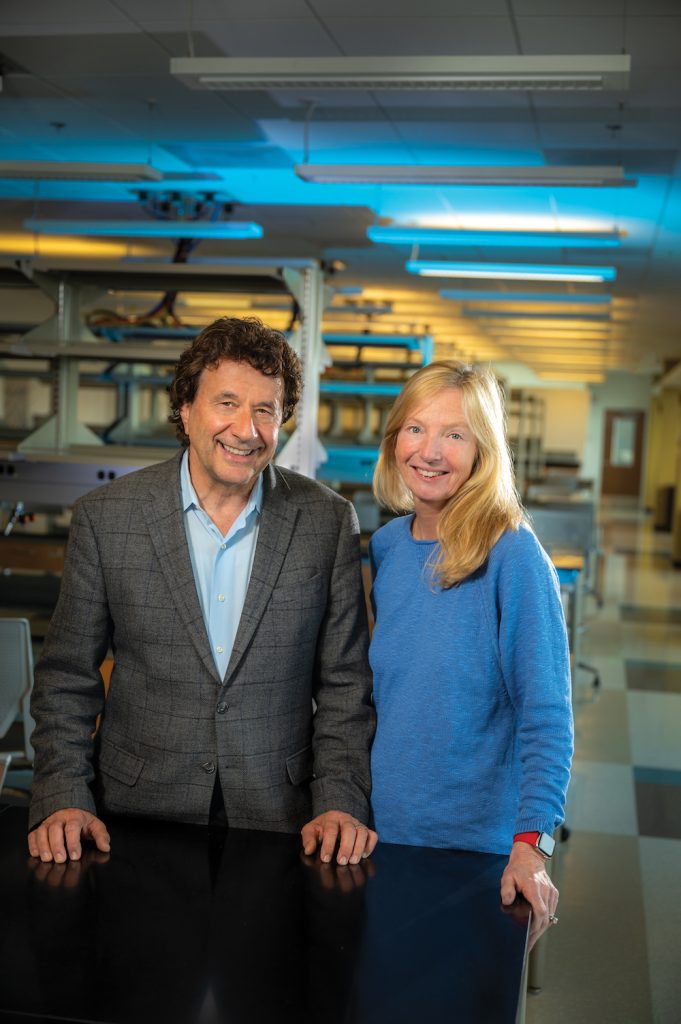 In addition, both Ley and Hedrick enjoy mentoring students and they want to bring those efforts to the new Center for Immunology. In fact, Hedrick received the Outstanding Mentor of Women Award from the American Heart Association in 2015.
"When we get to Augusta, one of the things we really want to do is to set up a training program for graduate students. We want graduate students, and even more importantly, we want undergrads from Augusta University to train with us," Hedrick said.
"Also, I'm interested in underrepresented minorities and really trying to get them involved in science. So, we want to reach out. I would even like to reach out to some of the high schools and try to have high school interns in the lab in the summers. So, we encourage undergrads and graduate students, and even high school students who are interested in science, please reach out to us."
"For us, this is truly a very exciting opportunity and we want students to be a part of it," Hedrick added. "We can't wait to officially get started."