The Cyber Defense Review, a journal produced by the Army Cyber Institute at West Point, is known for showcasing perspectives of some of the most preeminent thinkers across the government, industry and academia.
Two graduates of the Master of Arts in Intelligence and Security Studies (MAISS) program at Augusta University were honored to have their scholarly articles featured in the recent fall 2022 issue of The Cyber Defense Review.
The issue included MAISS graduate Samantha Mullaney's article, "Everything Flows: Russian Information Warfare Forms and Tactics in Ukraine and the US Between 2014 and 2020," and an article co-authored by MAISS graduate Josh Rutland and Lt. Col. Robert J. Ross of Army Cyber called, "A Military of Influencers: The U.S. Army, Social Media, and Winning Narrative Conflicts."
"The Cyber Defense Review is internationally known," said Craig Albert, PhD, the director of the MAISS program. "It is on the distribution list for the White House. It is reading for staffers at the U.S. Department of Defense. It has a wide circulation. And it is not just for academics. It is for policymakers. Actual politicians implementing policy. So, this is exactly what we're trying to teach our students: how to make academic theory policy relevant."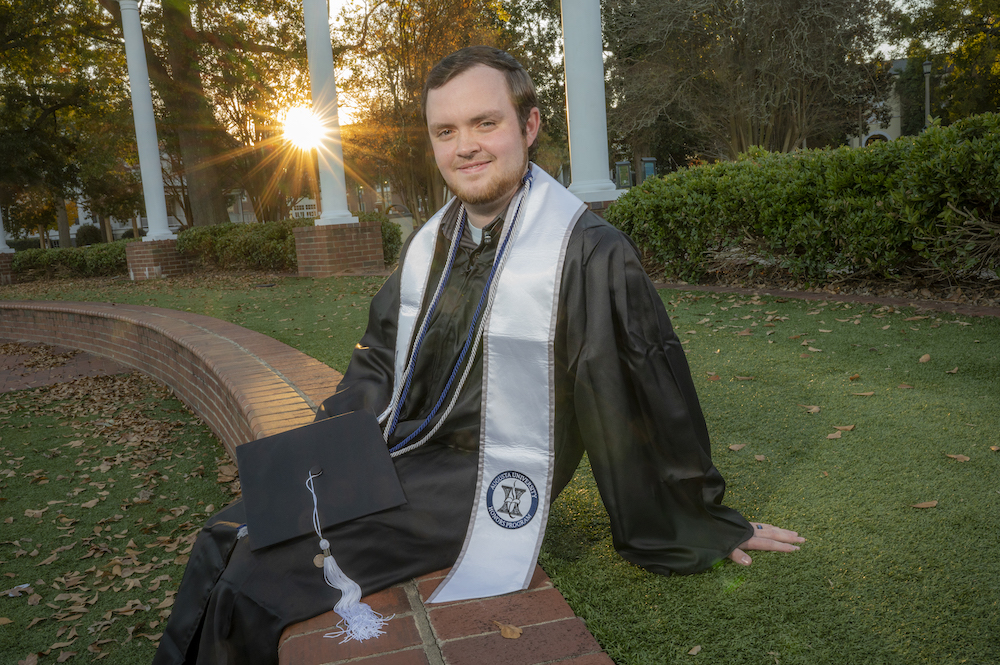 Both graduates began working on their topics as part of their capstone/thesis projects while they were still in the MAISS program, Albert said.
"The capstone is two semesters' worth of research, time and commitment," he said. "And it involves heavy mentorship by leaders at the Georgia Cyber Center and often, members of the military, so it is an extensive process. That is the standard for our program.
"We tell students, 'If you want to get published, work with professors and do a capstone. We'll help you get published,'" Albert added. "Here is proof. It just so happens that both of these manuscripts came out in the same issue, which is pretty fabulous."
The power of getting published
Rutland, who graduated from the MAISS program this past spring, said working with Ross at Army Cyber was a tremendous learning experience.
"Lt. Col. Ross is an editor for The Cyber Defense Review, so throughout the process of me working with him on my capstone project — as well as brainstorming, collaborating and creating the master's thesis — we wrote it with the intention of eventually trying to submit it to The Cyber Defense Review," Rutland said. "And I was fortunate enough to be working with a lieutenant colonel who has a good understanding of what Army folks like to read, so we were able to pick a topic that The Cyber Defense Review found interesting and relevant to the kind of articles that they want to publish and share with the wider community."
Rutland and Ross focused the article on ways that the Army can adapt itself to the challenges of narrative conflicts and public opinion.
"The Army was looking for ways to improve how it interfaces with the general public, domestically and internationally," Rutland said. "There is this topic that Lt. Col. Ross and I really enjoyed reading about called the strategic corporal, which was put forth by a Marine general a few decades ago. The strategic corporal is the idea that, more than generals or presidents, the person who defines how the public at large sees the Army is, more often than not, the soldier on the ground and the interactions that they have with people.
"Therefore, what we focused on in this paper was trying to improve the interactions that the general public has with the Army," he added. "We focused on trying to improve how the general public sees the Army and the way that they perceive the Army's mission and its goals."
Studying the world
Samantha Mullaney, who graduated from MAISS last year, said she became interested in intelligence and security studies when she lived abroad several years ago.
"I spent six years in my 20s abroad in the Middle East," Mullaney said. "And I lived in Yemen for several years, right before the civil war started there. And I had lived in Jordan. So, I think, given my background and the extent of my international travel, it made me quite interested in studying more about causes and the prevention of war, and how countries become stable or stay stable and how the whole international system works."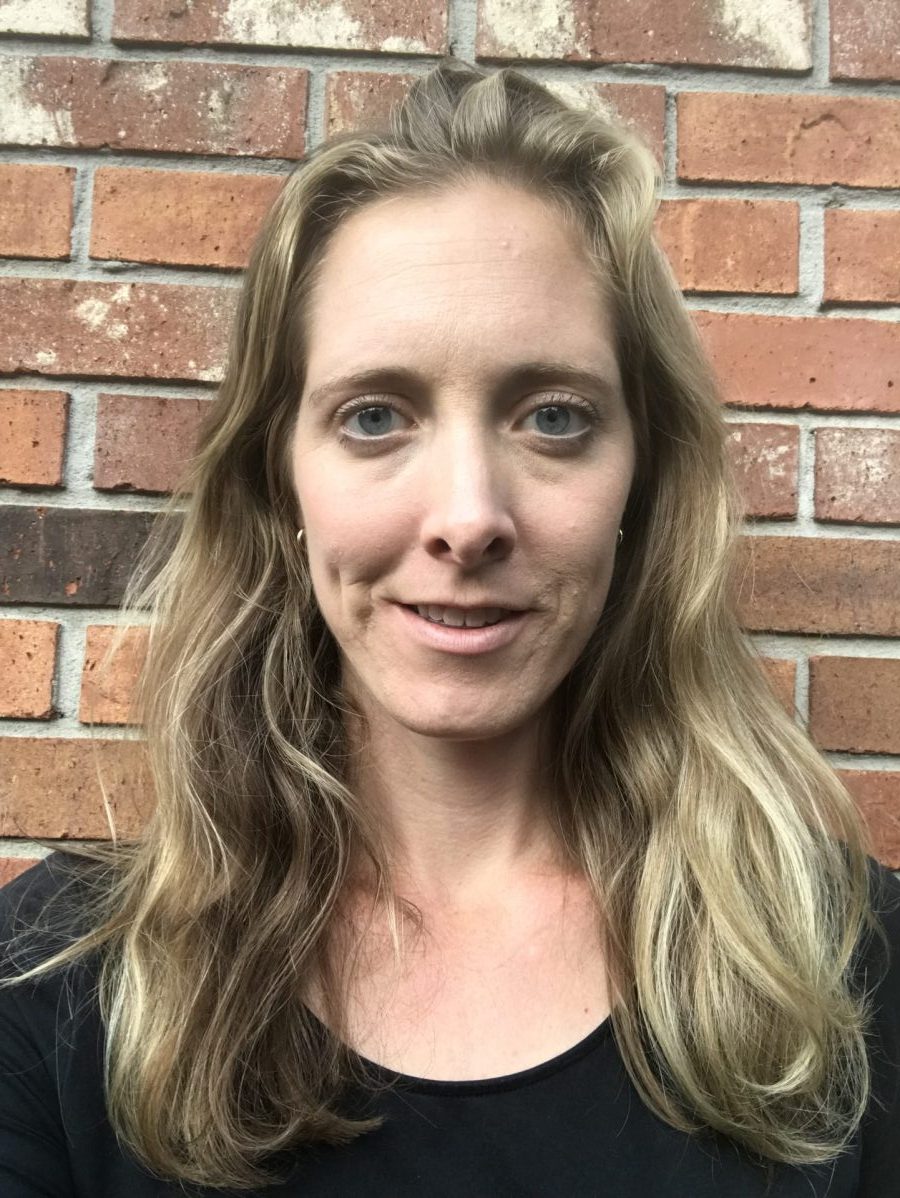 While interning with Col. Eric Toler at Georgia Cyber Center, Mullaney said she researched Russian information warfare forms and tactics for her capstone project. When she completed the thesis, both Albert and Toler encouraged her to submit the article for publication.
"I had never done anything like that before, but Dr. Albert was phenomenal. He walked me through it step by step," Mullaney said. "The Cyber Defense Review was a really good fit because they had already had a whole selection of journals that were dedicated to information warfare at that point, so it was just a good match with my topic."
For her article, Mullaney said she used a methodology that was created by a former intelligence officer from the Czech Republic named Daniel Bagge to illustrate that Russian information warfare possesses discernible forms and tactics across varying contextual situations and is highly flexible.
"Russian information warfare is based on the idea of reflexive control, which was created by a Russian philosopher/mathematician in the early 1900s," Mullaney said. "It is this idea that by creating certain circumstances, you can basically make your enemy do what you want them to do, but make them think that they did it on their own under their own free will. I used that methodology and categorized hundreds of events and data in Ukraine between 2014 and 2020. I also looked at events in the United States, leading up to the 2016 election."
Growing the MAISS program
Albert said the sky is the limit for both Rutland and Mullaney.
"Josh could get tenure at most universities at this point. He is a master's degree-holding student that has about 10 peer-reviewed publications at high-quality outlets. The world is wide open for him," Albert said. "Samantha has this publication and we have another one under review now that she and I co-authored with some other folks. For Samantha, if she wants to pursue a PhD, with this big publication and others coming, she would be able to get paid for the PhD, which is pretty amazing."
Over the past five years, Albert said current and former students have developed about 25 publications, conference presentations and manuscripts.
"I hope that people and other universities take notice and understand that this is a high-level program at Augusta University," Albert said. "This is not a fluke. Most master's programs don't publish with their students at this level. That's usually reserved for PhD programs."
Next fall, the MAISS program will launch a graduate certificate in epidemic intelligence. By 2025, Augusta University is also hoping to launch a PhD in the area of intelligence and security studies, Albert said.
"In our MAISS program, we range between 40 to 50 students each semester right now. Five years ago, when this program began, we started with eight students, so we just keep growing," Albert said. "But we want to get more students into the program. We have tons of capacity. We could probably handle up to 70 to 75 students right now."
Rutland and Mullaney said they hope their publications will help promote Augusta University and bring more students into the MAISS program.
"It makes me really happy that we, as students, are able to do something that will contribute to the university's overall reputation and bring more attention to the program that I care so much about," Rutland said. "Hopefully, these publications will bring in more students to the university. I'm really big on the idea of bringing more talented people into the MAISS program at Augusta University."