Augusta University's Interdisciplinary Simulation Center is celebrating Healthcare Simulation Week Sept. 18-22. The week highlights the use of simulation in classrooms to provide high-impact experiences for students.
Simulation provides a safe space for health care students to perfect their skills before entering the real world. In order to combine real-world clinical expertise with high resolution simulation in a health care setting, the 45,000-square-foot ISC facility launched in 2015.
"Simulation gives students a hands-on opportunity to practice real-life situations in a safe environment so they are able to make mistakes and learn from these mistakes. Students are able to gain confidence and perfect these skills before they enter a clinical setting," said Pamela Witter, director of the Interdisciplinary Simulation Center.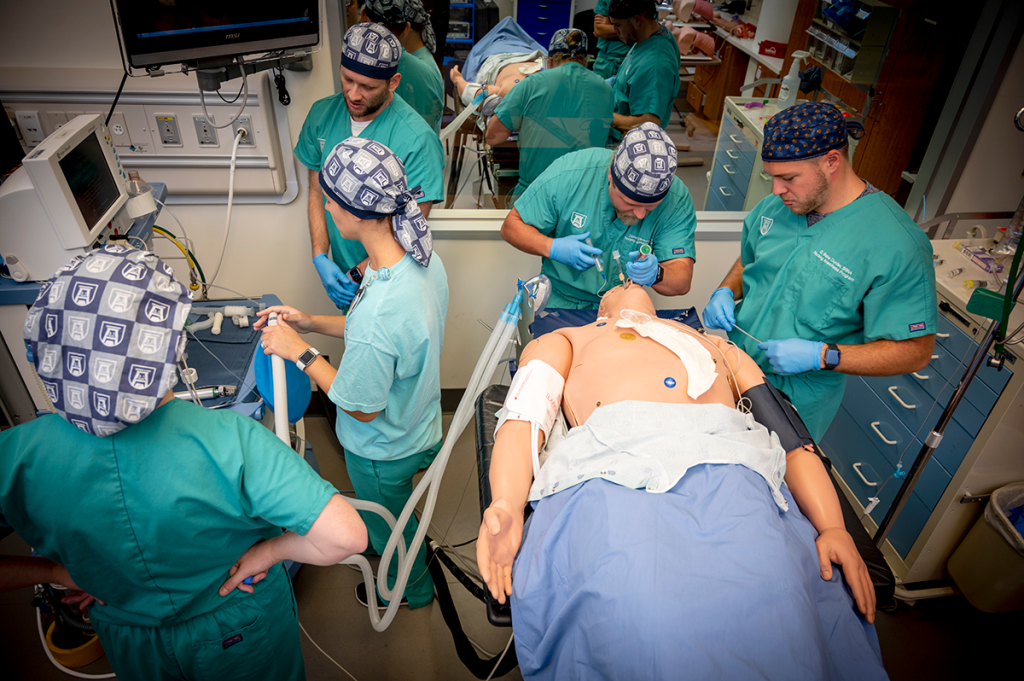 The facility has a committed team, a classroom with a capacity for 150 people, 10 high-fidelity simulation rooms (including suites for surgery/anesthesia, OB/GYN and pediatrics), 30clinical exam rooms, two eight-bed learning skills rooms, a home health suite and technological support sections.
The Medical College of Georgia at Augusta University, the College of Nursing and the College of Allied Health Sciences all benefit from the simulation center. The Dental College of Georgia also implements simulation into their curriculum.
Healthcare Simulation Week is not only about highlighting simulation as a high-impact practice, but it is an opportunity to thank all of the faculty and administrators that support using simulation in their curriculum.