In collaboration with the not-for-profit corporation Destination Augusta, which promotes tourism in the Augusta area, Augusta University recently launched JagPerks, a program that provides special discounts to students, faculty and staff at participating local businesses.
"This JagPerks program is designed to bridge relationships between the AU community and the greater Augusta community," said Russell Keen, EdD, executive vice president of administration and chief of staff to the president at Augusta University. "One of our strategic plan imperatives is to increase our community engagement."
"Augusta University is a significant and integral part of the Augusta community, and our faculty, staff and students contribute tremendously to the local economy by spending time at local eateries, shops and other business establishments," he added. "Through JagPerks, we are essentially reaching out to businesses in our community and asking them to partner with Augusta University by providing perks and special discounts."
JagPerks will give members of the AU community discounts at various Augusta area businesses that provide a wide range of products, entertainment and services. A valid JagID must be presented at the establishment for discounts.
"We have many new faces at AU, and JagPerks is a great way to get them out exploring the restaurants, businesses and services that the greater Augusta community has to offer," Keen said.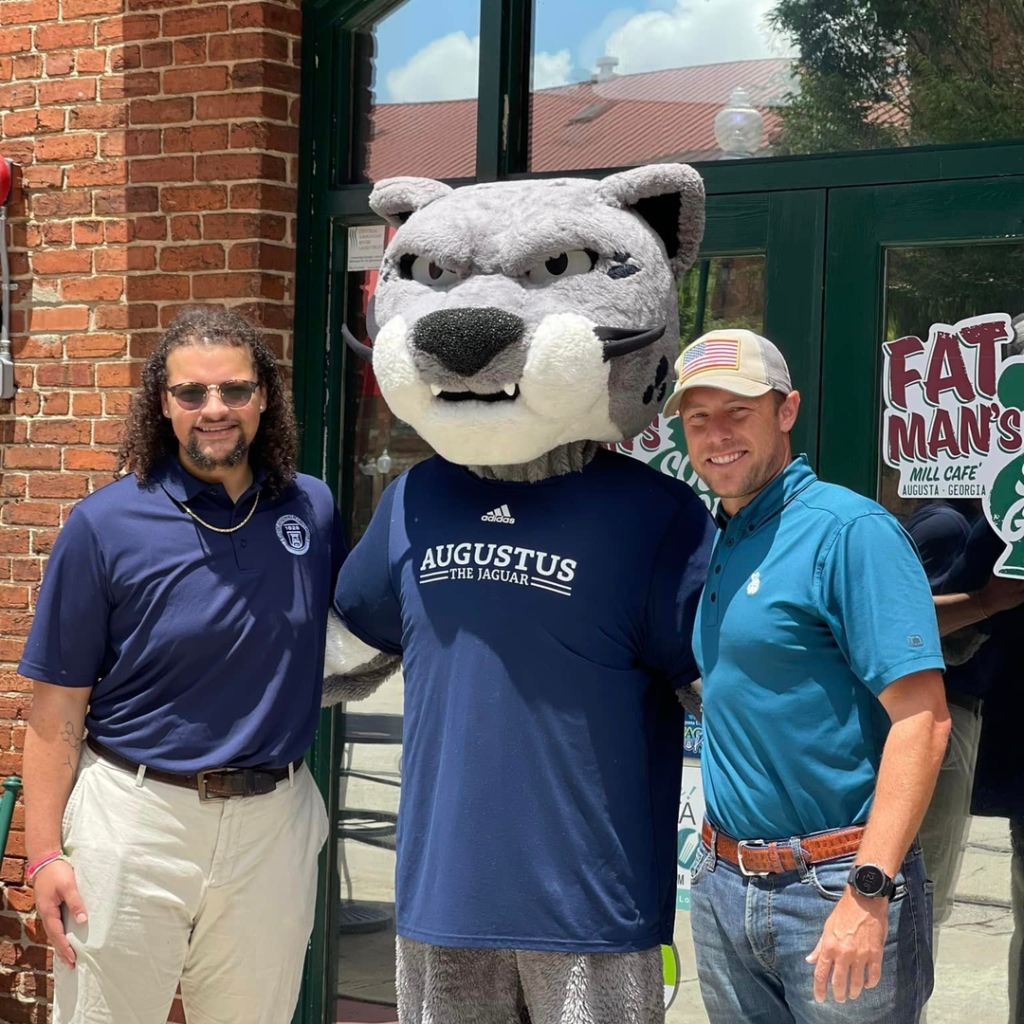 Some of the restaurants that have partnered with Augusta University include The Brunch House of Augusta, Ubora Coffee Roasters, Laziza Mediterranean Grill, Roly Poly Sandwiches, Fat Man's Café, Sno-Cap Drive-In, The Southern Salad, Tacocat, Farmhaus Burger, PHO-RAMEN'L Eating House, Namaste Indian Street Food, Hildebrandt's and Chicken Salad Chick.  
Attractions like Reserve & Ride Water Sports, Historic Meadow Garden, Historic Augusta, Inc. and Morris Museum of Art are also part of the program.
Local businesses such as Augusta Candle Company, Urban K9, Pedal Pub Augusta, Mod Ink and Fleet Feet Augusta offer a variety of discounts for Augusta University students, faculty and staff.
Visit Augusta University's JagPerks webpage for a full list of local partners, the addresses of the businesses and a description of each of the discounts.
"Currently, there are more than 20 businesses participating in our JagPerks program, but we hope to continue to add to the list as word starts to spread about the JagPerks program," Keen said. "There are many local businesses out there that currently attract or could attract our AU community, and we would welcome those owners to reach out to us about JagPerks."
Augusta University is excited to be able to offer this new program to faculty, staff and students and anticipates that it will continue to grow for many years to come, Keen said.
"We plan to continue fostering engagement between Augusta University and the greater community," Keen said. "When our local community thrives, AU thrives, too, and this success works both ways. It's a win-win for all of us."
Businesses interested in becoming part of the JagPerks program can complete the online JagPerks registration form on Augusta University's JagPerks website or call 706-729-2796. Employees or students with business suggestions can submit them to khasson@augusta.edu.