Rebecca G. Harper, PhD, an associate professor at Augusta University and director of the Doctor of Education in Educational Innovation program, recently took five of her students and an AU graduate to the National Council of Teachers of English Conference in Anaheim, California.
The conference was from Nov. 17-20, with the theme ¡Sueños! Pursuing the Light! Despite a highly competitive conference program, all of AU's student submissions were accepted for presentation, in addition to a half-day workshop and additional presentation Harper conducted as sole author. All of these students are collaborating with Harper on research projects.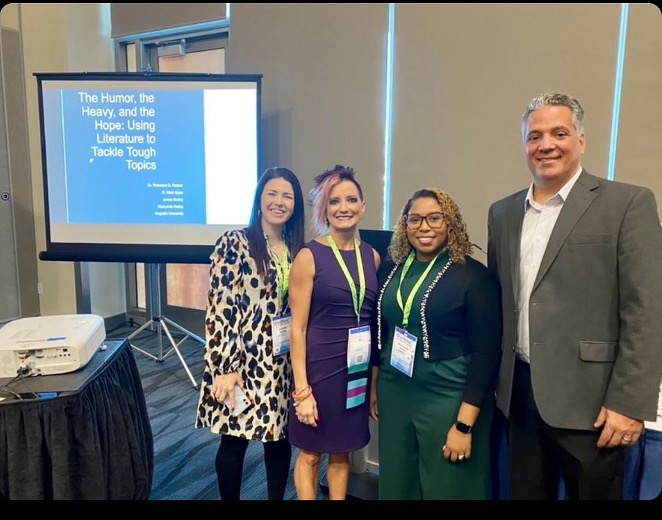 Jenna Gurley and R. Mark Epps presented their paper, "The Humor, the Heavy, and the Hope: Using Literature to Tackle Tough Topics," along with Augusta University graduate Marlynda Holley. Both Epps and Holley presented with Harper on additional topics at the conference, including "Literacy Escape Rooms" and "Using the Genre of Argument to Promote Democracy."
Three of Harper's other students, also working on doctoral research projects with her, had posters accepted. Xavier Bradley, Lauren Davis and Porsha Stephens gave a poster presentation titled "What Book are You Reading? Teachers Explain Their Multicultural Literature Book Selection." This research found most teachers are using some form of multicultural books in their teaching, be it in small groups or with the whole class.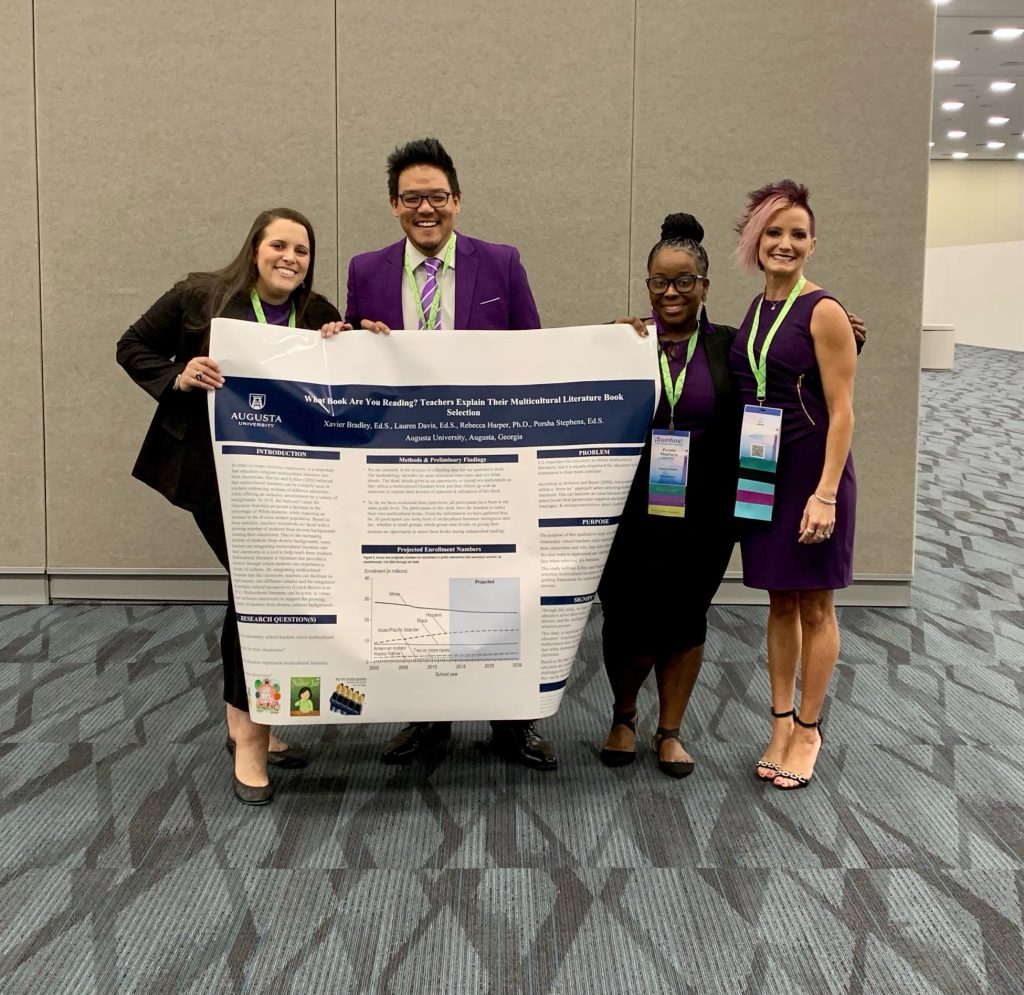 Harper is proud of the work by the students in her program, which is housed in Augusta University's College of Education and Human Development and The Graduate School.
"I commend these students for their hard work, excellence in scholarship and shining a light on AU and our graduate programs," Harper said. "We look forward to more great work from the College of Education and Human Development, and all our graduate programs, researchers and scholars."