Two music students at Augusta University are winners in a state-wide competition thanks to their composing skills.
Daniel Roush, a senior music education major with a track geared toward vocal performance, and Arendil Plummer, a junior piano performance major who studies both piano and composition, won awards for their work from the Georgia Music Educators Association.
Martin David Jones, DMA, a professor of music and piano at Augusta University's Department of Music, has taught both students. He said both Roush and Plummer were the only collegiate winners in the state to win awards this year.
"I was extremely proud about that and I think AU can be proud of that," he said. "Georgia's a fairly big state and there's a lot of great universities in it and our music department distinguished itself this time."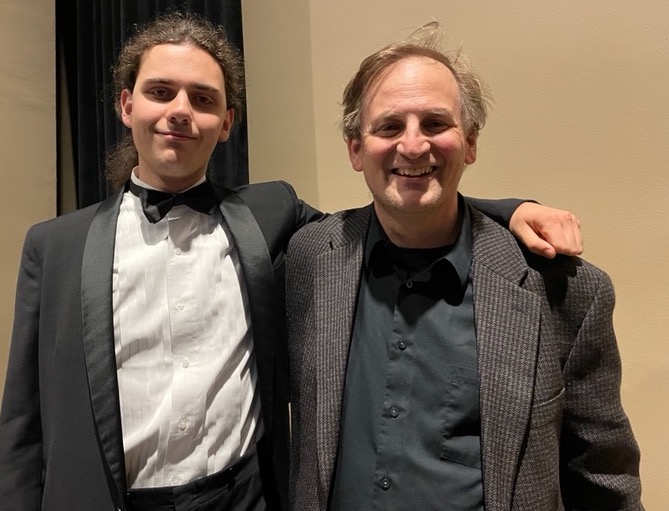 Jones said the students will have the opportunity to perform their pieces at the Georgia Music Educators Association Conference in January 2023.
"That's really good visibility. Anytime you win something, it makes you want to write more music," he added. "I think that's also a real positive there."
Plummer said he found the opportunity to win an award for his work to be a great accomplishment.
"It's an honor to receive this award, especially considering this is my first attempt at writing an invention," he said, explaining an invention is a short musical composition based around two-part counterpoint. "Winning this competition has inspired me to continue to compose more music and further develop my skills."
His musical piece, Invention No. 1 in F# minor, was something he worked on for one of his classes and entered into the competition.
"I wrote it for a composition class with Dr. Jones, focusing on counterpoint for this semester because that's the skill that I wanted to work on," he said.
Plummer had originally planned to study music technology but decided to study music at Augusta University.
"Dr. Jones encouraged me to go for the piano performance degree since I had the skills to back it up," Plummer said.
"He's one of our bright lights in the music department," Jones said of Plummer.
Roush's piece, "Three Somber Songs from a Shropshire Lad," was something that he composed as part of his honor's thesis project. His work applies a voice and music component to a poem in three parts.
"For me personally, this was really my first introduction to composing," he said. "If not for the honor's thesis kind of pushing me in this direction, I might not have ever gotten the chance to try my hand at composing."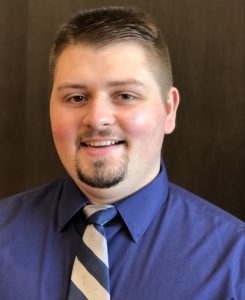 Jones said Roush also had leading roles in a lot of the opera productions at Augusta University.
Roush said he is looking forward to the opportunity to perform his piece at the Georgia Music Educators Association Conference next year.
"I'm very excited," he said. "It really is affirming to have your work judged favorably at a statewide conference."
Roush has been completing hours of student teaching as he prepares to graduate. In high school, he said he always enjoyed choir and decided to study it as a career choice. After graduation, Roush plans to continue teaching music and would like to start a youth group at a local church.
Mentioning his fellow winner, Roush said he and Plummer are great friends.
"He's quite a gifted performer and composer as well," he said.
Jones said he is pleased that the students have been recognized for their achievements.
"I think all of us in the music department are proud of Danny and Arendil," he said.