World-renowned anti-racist author Tim Wise will serve as the keynote speaker for Augusta University's sixth annual Diversity and Inclusion Summit. His presentation will take place at noon on Thursday, Sept. 8, at the Augusta Marriot at the Convention Center in Augusta.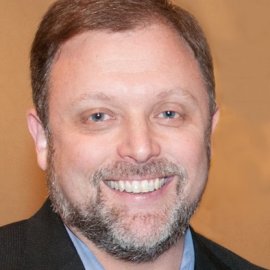 In his talk, entitled "Beyond Diversity: Steps for uprooting Racism, Privilege and Institutional Inequity", Wise will offer practical methods on dismantling discrimination in our society.
For over 20 years, Wise has provided anti-racism training to corporations and served as an advisor to the Fisk University Race Relations Institute.
Additionally, the award-winning author has published seven books, including his highly-acclaimed memoir "White Like Me: Reflections on Race from a Privileged Son," and co-produced the thought-provoking documentary "White Like Me: Race, Racism and White Privilege in America."
His work has been featured in numerous publications and he has shared his expertise on race relations on CNN, MSNBC and NPR.
Wise is a graduate of Tulane University and he received antiracism training from the People's Institute for Survival and Beyond.
To register for the Diversity and Inclusion Summit, call 706-721-6890 or visit augusta.edu/diversity/summit/index.php