When Francky Saintil first arrived at Augusta University, he felt a little alone.
As a black man, the native Haitian is part of a minority on a campus. Saintil, a second-year cell and molecular biology student, found a place to belong in the African American Male Initiative (AAMI). The program was formed by the University System of Georgia Board of Regents to increase the number of black males completing their postsecondary education from any University System of Georgia institution, including Augusta University. In Santil's case, it offers him support and mentorship as he works toward his goal of becoming a doctor.
"The AAMI is an initiative through the Board of Regents to help Georgia address the issue of closing academic equity gaps," said director Jerry Oliver Jr. "At AU, the one-year retention rate for black men has steadily improved, which leads to a more diverse campus. On the flip side, we still have to address the retention rates with particular academic programs at our university."
Augusta University's AAMI received $12,000 in state funds for the 2020 fiscal year to fund the program. The funds are used to pay for peer academic coaching, events such as the black male leadership conferences, workshops and mixers that provide opportunities for students to interact with faculty in an informal environment.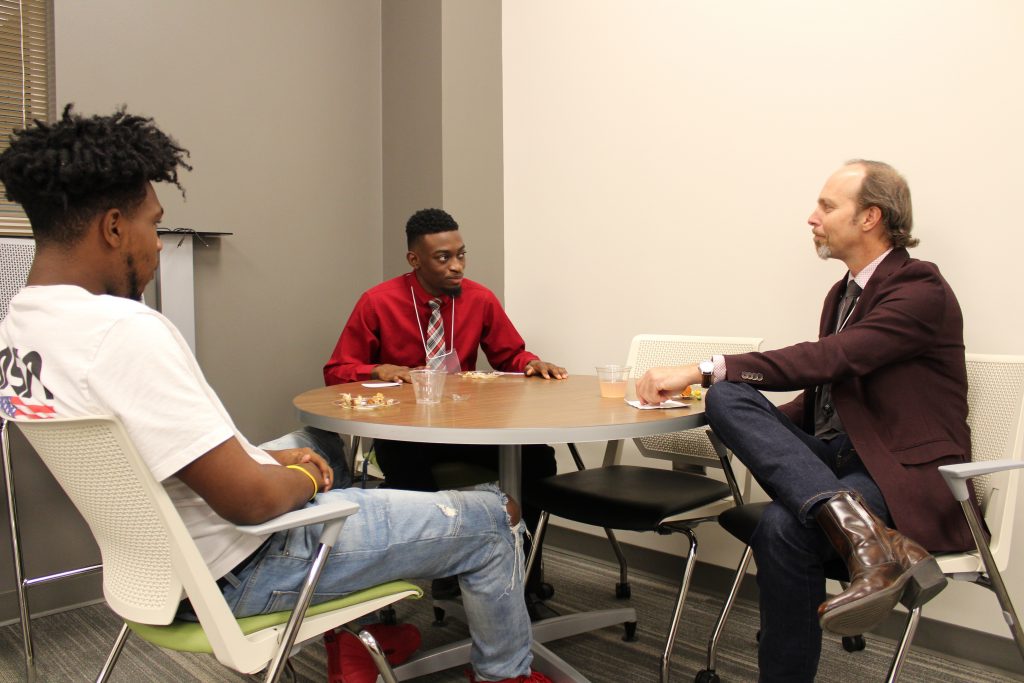 AAMI formed following a study conducted by the University System of Georgia Board of Regents that found many college-aged men felt alienated from mainstream college life, according to the AAMI Best Practices Manual. Many black men dropped out of college because they did not feel included and did not feel they had any peers or staff they could talk to about their unique experiences.
The AAMI is structured around a mentorship program to address this gap. It is not a student organization, fraternity or a club, nor does it restrict students based on GPA, type of degree pursued or full- or part-time status.
"The primary goal of the African American Male Initiative is to support black male undergraduate students with resources aimed at providing personal, social and academic success. Those resources impact student retention as well as help increase the sense of belonging for black male students at Augusta University," Oliver said.
Undergraduate students are paired with mentors who support their career and academic goals. Mentors may be upperclassmen, graduate students, faculty, staff and community partners. The pairs meet bi-weekly to plan long-term and short-term goals, study together and encourage each other.
"We all sit at a table together and we help each other out," Saintil said. "We are like brothers from another mother."
He said he looks up to his mentor, Reggie Benson, a third-year kinesiology major, because he makes all A's even in difficult subjects, and that inspires him to keep doing well.
"It's like you can't fail, because (the mentors) won't let you," Saintil said. "Even if you are not a minority, we need those people who hold you accountable."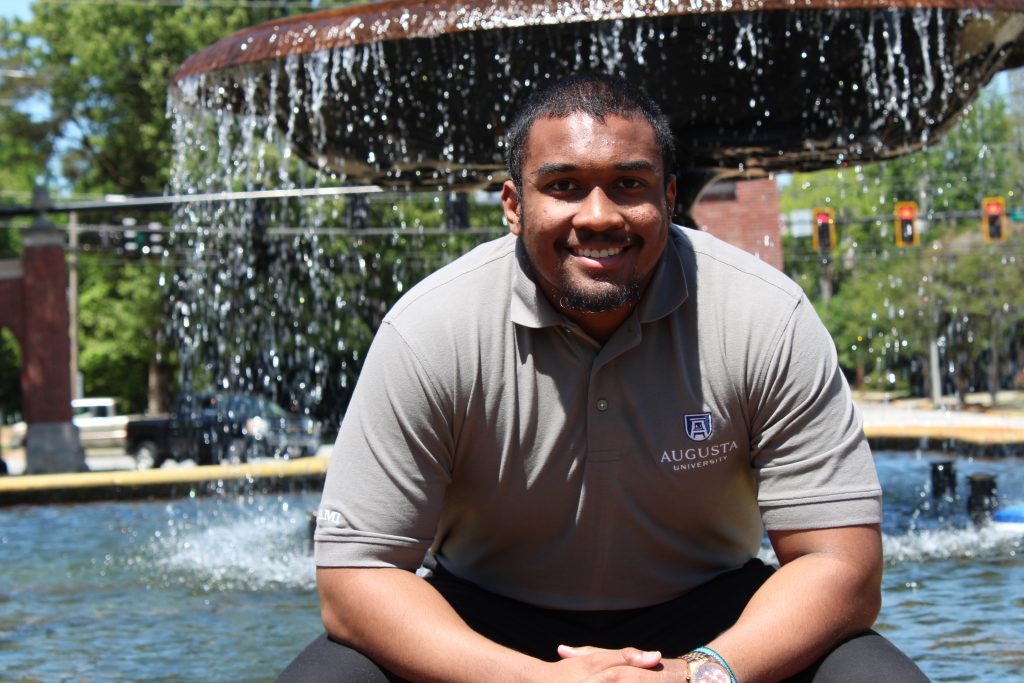 Benson said when he learned of the AAMI, he decided he wanted to be a part of the difference and help others like himself strive toward graduation.
"They become like friends and family," he said. "We can see likeminded people with the same goals and common interests."
Oliver said he would like to encourage community participation in the program. Community members can serve as mentors, offer networking opportunities, or donate funds to help create a scholarship program.
Learn more about AAMI or contact Jerry Oliver at 706-667-4808.