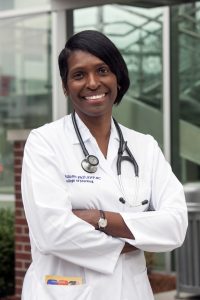 Dean Lucy N. Marion of the College of Nursing (CON) at Augusta University has announced the appointment of Dr. Lovoria Williams, as director of diversity and inclusion for the College of Nursing.
In her role as director of diversity and inclusion, Williams will design and lead the CON strategic and annual plans for advancing a culture of inclusivity and diversity within the CON community. Her efforts will be in alignment with and supportive of the vision and mission of the Augusta University vice president for academic planning and strategic initiatives and chief diversity officer, Dr. Quincy Byrdsong. She will collaborate with members of CON units and the chair and members of the CON Diversity and Inclusion Advisory Committee.
"As the incoming director of diversity and inclusion for the College of Nursing, I am honored and excited to champion efforts to foster a diverse and inclusive environment within the CON and to facilitate an environment where people from different backgrounds, perspectives, ideas and experiences are embraced," Williams said. "I envision the CON as a destination of choice for the best and brightest students, faculty and staff from all walks of life and backgrounds."
Williams, an associate professor in the College of Nursing, is one of 88 nurse practitioner leaders who were inducted into the Fellows of the American Association of Nurse Practitioners. Her work has had a positive impact on the health profession, making her a great asset to the CON. She earned her master's degree from Georgia Southern University and received her bachelor's and doctoral degrees from Augusta University.