Kristen Jones can't remember a time when softball wasn't a part of her life. She tried walking away from the sport for a year after graduation but quickly found her way back to it.
"My parents were great. They put me in T-ball and said, 'We'll let you do this for a year and then you can decide if you want to keep doing it.' I just loved it," said Jones, who graduated from then-Augusta State University in 2012 with a degree in kinesiology with a focus on exercise science and again in 2014 with a Master of Science in Kinesiology in Exercise Science. "The sport has always been kind of my heart and soul."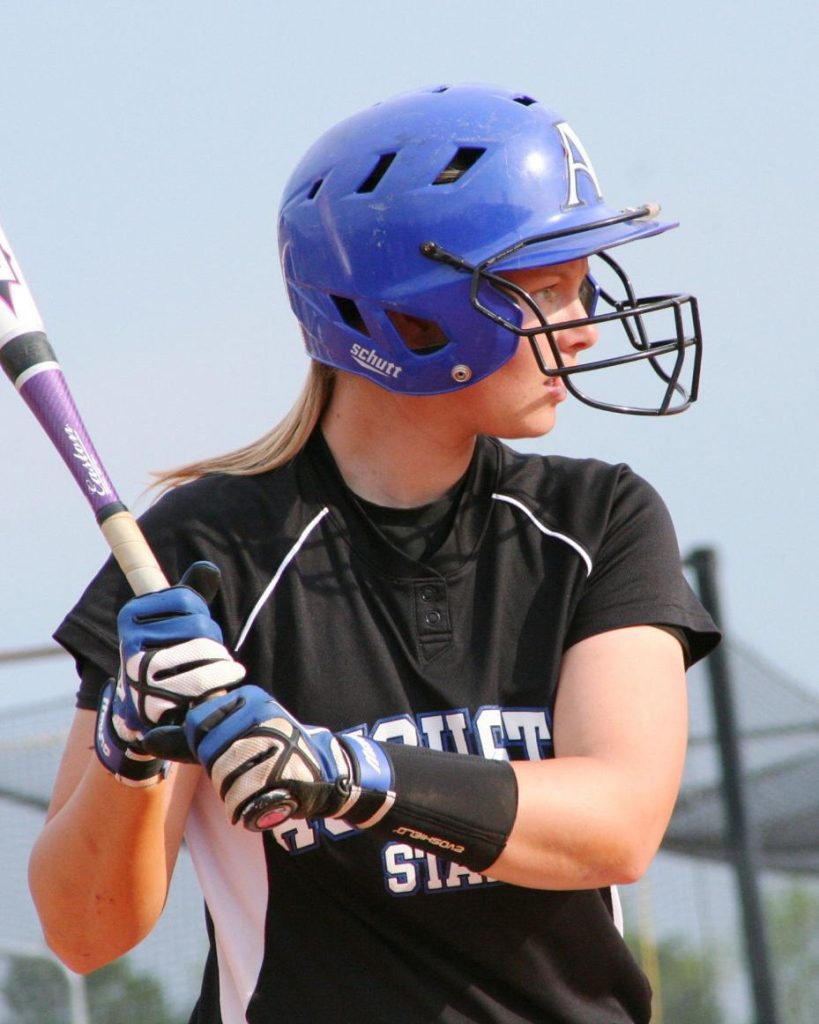 Jones said she loves what the game allows her to give to people, and she is currently doing that as associate head coach for Southeast Missouri State University, a Division I program that participates in the Ohio Valley Conference. She said coaching has been the most rewarding job in the world and she values working with the students.
"You're with them at a really formative time in their lives, and it's just fun," said Jones, who holds the record for most career games played as a Jaguar, along with former teammate Jessica Thornton. "I didn't have to grow up, and technically I didn't have to leave college. I love it and wouldn't want to do anything else."
Jones is from Plant City, Florida, the winter strawberry capital of the world, a fact that she bragged about to her teammates during her time in Augusta. She played travel ball that parlayed to high school, where she started generating interest in playing at the collegiate level. She admits she didn't play for a well-known team, and while she had chances to leave to enhance her recruiting, she considers herself very loyal and opted to play for the team and coach with whom she had always played.
Jones had several Division I programs express interest in her, including Georgia Tech, as well as some prominent Division II programs. She mentioned that Georgia Tech moved on to someone else, and she said it was probably the best thing that ever happened to her. She knew she could have played D-I, but as she tells anyone she's recruiting, "How many will play collegiately after high school?"
She recalls a conversation with softball coach Melissa Brocato that sealed the deal to become a Jaguar.
"This is your professional career in college; I wanted to go to a place where I knew I could play all four years. I didn't want to sit on the bench," Jones said. "But when I got on campus with Melissa … I can't even put my finger on it. I don't know if it was AU or if it was her, but the fit was perfect. I remember telling my parents before I left, this is where I'm going to school. It was a no-brainer.
"They told me, 'You still have other visits you need to take with other schools,' and I said, 'Nope, I'm done. I'm taking no more visits. This is where I'm going to school.' And it turned out awesome. I wouldn't change it for the world."
Brocato first watched Jones at a tournament in Columbia, South Carolina. She was looking for a pitcher and catcher and noticed that her team had a duo from the same high school, so she went to go watch them.
"Kristen was actually playing in right field in the game I saw, and she made a diving attempt at a ball, hit well and had good energy," said Brocato, who has been head coach of the Jaguars for the past 25 years. "I decided that was the kind of heart I wanted on my team."
Jones earned Peach Belt Conference Freshman of the Week honors in 2009 and was a PBC First Team member in 2010 and 2011; she also made the PBC All-Tournament Team in 2011. She was an NCAA All-American in 2011 and still holds the record for career RBIs with 150.
From 2009-2012, they went 142-76 and reached the NCAA Southeast Regional all four years. She loves that she contributed to the program, but she relishes playing next to Kacee Camp and Thornton all four years the most, from doing the "dumb stuff that college kids do" like playing Wiffle ball in the apartment to the bus rides and the big moments, such as beating powerhouse North Georgia for the first time.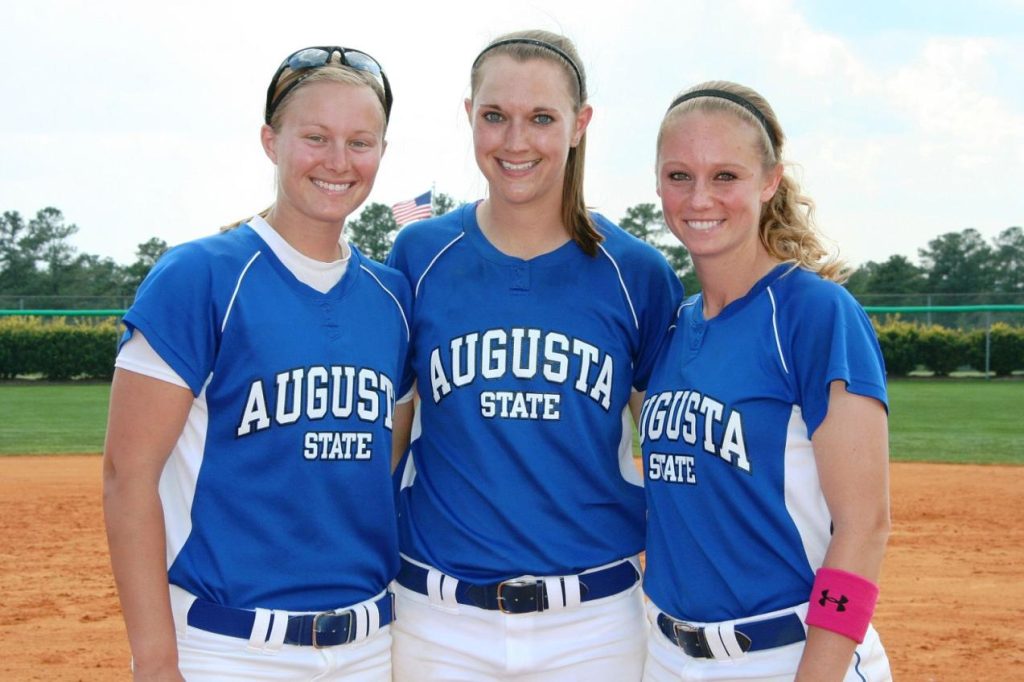 "That means the world, that my class that came in — me, Jess and Kacee — we stuck through that program for four years, and we're the winningest class that's ever come through there," Jones said. "To be a part of that was really special, and it makes me emotional because I think about that now from the other side as a coach. I think about the players that the three of us were and the loyalty we had to that program, the respect that we had for Melissa and the way we played the game. Those are the kinds of people and kids that I want to recruit today.
"You just don't find that all the time, and when you get a group like that, it's special. There aren't words to really articulate what it means. The records and stuff are great, but to just be a part of the success and help grow that program in that way, that's something that nobody can ever take away from us. It's always going to be there."
Jones said she appreciated the Summerville Campus and its vibe, her small classes, and, when she got into her major, both Chip and Shirley Darracott were instrumental in her education, as well as the other familiar faces that were around Christenberry Fieldhouse.
The relationship with Brocato remains dear to Jones' heart. When she began working on her master's degree, Brocato allowed her to be a graduate assistant coach. Jones said her former coach is one of the most authentic people you'll ever meet. If you do something good, she's your biggest cheerleader, Jones said, while noting she won't shy away from offering up some constructive criticism when something goes awry.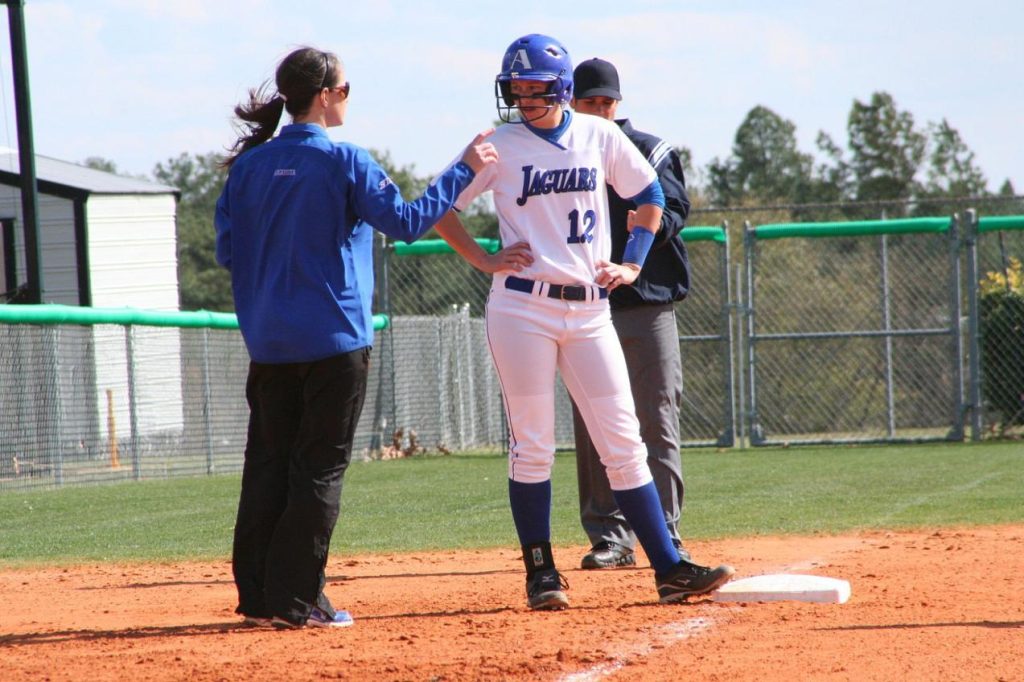 Brocato said Jones was an intense, confident player who always took her game seriously — "sometimes too seriously."
"But, oh, the stories I could tell on Kristen and the rest of that class," Brocato said laughing. "Kristen was super hard on herself and would get so mad if her performance wasn't perfect. We had a number of chats about that throughout her first two years, but by her junior year she was settling in and maturing.
"Kristen was a challenge to coach in all the good ways. As a coach, you want players who care about their performance, who work hard and have some fight and feistiness," Brocato added. "All of those things have to be coached and trained as well. Kristen was easy to coach because I always felt that she trusted me and knew my heart was for her."
Jones said the first two years she was there, she probably wasn't Brocato's favorite person because she wasn't the easiest player to coach. Jones noted, though, that no matter what, Brocato was always there pushing her to be not just a better athlete but a better person as well.
"We would sit down and have hard conversations. But she's your biggest cheerleader, on the field and off the field. I still have some handwritten notes from her from when I was in school. I'm a competitor, and everything's a competition. She told me, 'I know you strive to be perfect, but it's OK to be excellent; at the end of the day, who you are is more important than Kristen is as a softball player,' and that really stuck with me.
"Her coaching style and what she did for me really plays into my coaching style now and the relationships that I'm forming. I can't thank her enough for the opportunity because playing at AU just kind of helped springboard me to where I am now. I wouldn't be where I'm at if it weren't for her."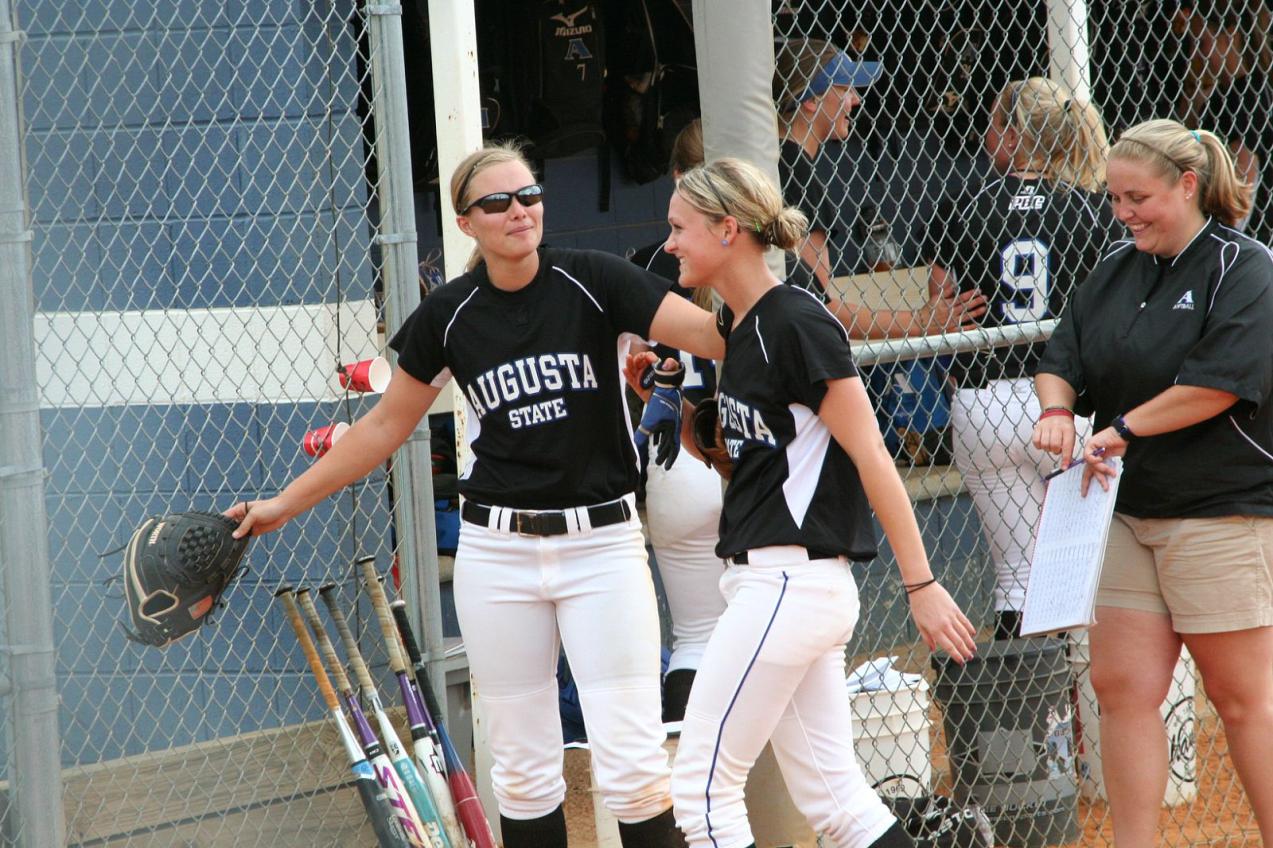 Brocato is proud of Jones and where all of her hard work has gotten her while being grateful to maintain their relationship with periodic chats.
"I'm thankful that she is giving back to the sport that gave so much to her. We chat every now and then, and sometimes I'm the one asking for her opinion or help on something," Brocato said. "Kristen probably knows way more about the game than I do, so my only consistent advice to her has been to follow her gut. Use the wisdom you have but follow your gut — whether that's about a job opportunity, people or situations. She has a good head on her shoulders, and she has and will continue to use it well."