Following an extensive national candidate search, Augusta University has announced the appointment of Nancy Young, DMD, as the next dean of its Dental College of Georgia. Young's appointment will take effect on Aug. 1. She has served in the interim role of dean since Jan. 1 following the retirement of Carol Lefebvre, DDS.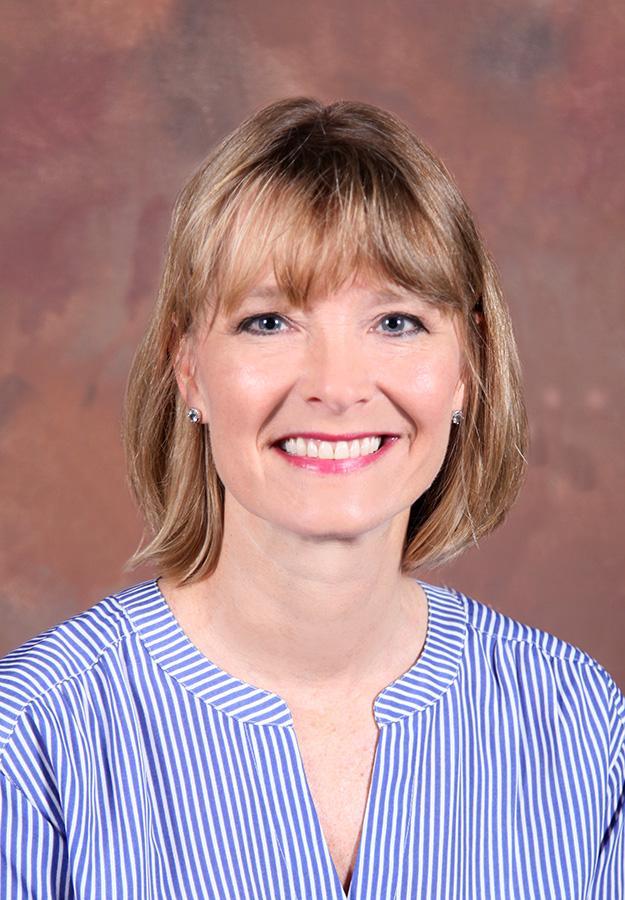 "I am honored for the opportunity to serve as the next dean of the Dental College of Georgia," Young said. "I am excited to work with Augusta University leadership, our Georgia dental organizations, our alumni and dentists throughout the state of Georgia. As an alumna, DCG holds a very special place in my heart. I look forward to building on our longstanding reputation of educating the next generation of dental professionals for the state of Georgia."
"Throughout her more than 10 years at the Dental College of Georgia, Dr. Young's outstanding professional accomplishments and leadership abilities have been strong complements to her commitment to our dental college students and our patients," said Augusta University President Brooks A. Keel, PhD. "This is an exciting time for Augusta University and the Dental College of Georgia, and I am confident that she will continue to uphold the college's values and steadily guide DCG with energy and poise. I want to thank our search committee, chaired by David C. Hess, MD, for recommending Dr. Young as our next dean of the Dental College of Georgia."
"Dr. Young has excelled in the interim role, and it was clear to me in reading through the evaluation forms from her finalist forum that faculty, staff, residents, students and alumni have appreciated her approachable personality and deep commitment to her alma mater, DCG," said Neil J. MacKinnon, PhD, executive vice president for academic affairs and provost. "She is the right person at the right time to foster a culture of transparency and workplace well-being at the Dental College of Georgia."
Young's appointment is the result of a national search process led by Hess, executive vice president for medical affairs and integration and dean of Augusta University's Medical College of Georgia.
"Dr. Young is an alumna and a longtime faculty member of the Dental College of Georgia, and she has done an exceptional job leading her alma mater as interim dean since December," said Hess. "Not only is she dedicated to educating the next generation of dentists, but to also ensuring that the patients they serve receive the quality care they deserve. I am grateful for her service and confident that under her continued leadership, DCG will continue to grow and succeed in its missions of excellence in oral health education, research, clinical care and service. I would also like to thank the entire search committee for their service over these last few months as we all worked to ensure we selected the best possible leader for the state's only dental school."
A faculty member since 2012, Young most recently served as the associate dean for student affairs, a role she assumed in 2018. She is an associate professor in the Department of General Dentistry, where she works with senior dental students in clinic. In addition, she is in the Department of Academic Administration, has worked extensively with other faculty on numerous research projects and publications and is the course director for several courses.
Along with being an alumna of DCG's DMD dentistry program (Class of 2006), Young also holds a Master of Education degree from the University of Georgia in Educational Psychology and a Bachelor of Science degree in Exercise Science from East Tennessee State University.
She is a member of the Georgia Dental Association and the Hinman Dental Society and is a Fellow in the American College of Dentists, International College of Dentists and the Pierre Fauchard Academy.
She is the recipient of multiple awards, including the American College of Dentists Faculty Professionalism Award, the DCG ASDA Advocate Award and the GDA Outstanding Faculty Award. She also is a member of the Omicron Kappa Upsilon (OKU) national dental honor society.