Garrett Phillips stood out during her two years in Augusta, and not just because she is 6 feet, 1 inch tall.
Phillips was a member of one of the early teams in women's golf program history, helping lay the foundation for years to come. She still shares the record for most individual wins and was nationally ranked during her freshman and sophomore years.
The St. Simons Island, Georgia, native wrapped her collegiate playing days at the University of Georgia but said the foundation to everything she has achieved in her career is deeply rooted in Augusta.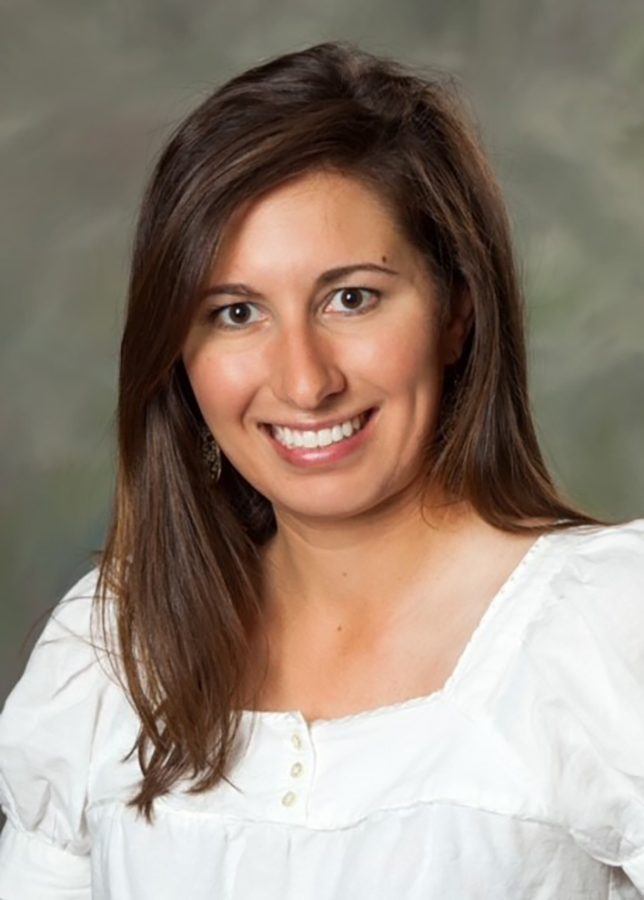 "I loved it. There were a lot of supporters and donors that live in that area, and it was a great place for me to be at that point in time," said Phillips, who graduated with a marketing degree and works at Nalley Automotive Group as a service adviser in Brunswick, Georgia.
When Phillips was about 7 or 8 years old, her mother's boyfriend at the time was an employee at Sea Island Resort, which allowed her to take lessons at the Golf Learning Center. His parents were retired and played golf every day. When his dad died, his mom would occasionally take Phillips out with a cut-off 7-iron to tag along, which got her interested in playing. She began taking lessons, attending camps and clinics and working with Jim Goergen in the beginning before connecting with Hank Smith, who coached her throughout her career.
Phillips played multiple sports growing up, but her mom, Judy, was a single parent and mentioned earning scholarships to go to college. Once Phillips started high school, all of her spare time was focused on golf and playing in junior tournaments.
"You feel the burden of your parents, unfortunately. I knew the struggle. … My mom worked several jobs, but I had a really good upbringing. My mom's mom lived on St. Simons, and she helped out a lot," Phillips said. "But golf is a very wealthy sport, so when you don't have that, you have to grind a little harder, because things aren't given to you. I remember when I was a kid, my mom bought me my first set of custom irons, which was a 5-, 7- and 9-iron. Then she'd say, 'You have to shoot 39 or lower, and I'll buy you more clubs.'"
Phillips said her upbringing shaped her immensely and she considers herself a hard worker with a Type A personality. She would achieve that goal of 39 or lower two months later, with the mindset from her mother: "If you want this, you've got to earn it."
Her game developed as she entered high school, and she was part of the teams that won the state championship at Glynn Academy during her sophomore and senior years.
"I was playing in a lot of tournaments, and I played on the Southeastern Junior Golf Tour, and that's where you get noticed by college coaches. I know at some point I sent out a bunch of résumés to see if I could get any hits on trying to play somewhere. Trelle McCombs was the coach in Augusta at the time, and she's the one that recruited me to come there."
After the two connected, they would see each other at tournaments, which eventually led to an official visit. Phillips said Augusta was a great place to go, especially with access to Forest Hills Golf Course and the private practice facility.
"When I went to visit, I loved it and I wanted to go here. I thought it'd be a great place to either start out or end up with my collegiate career."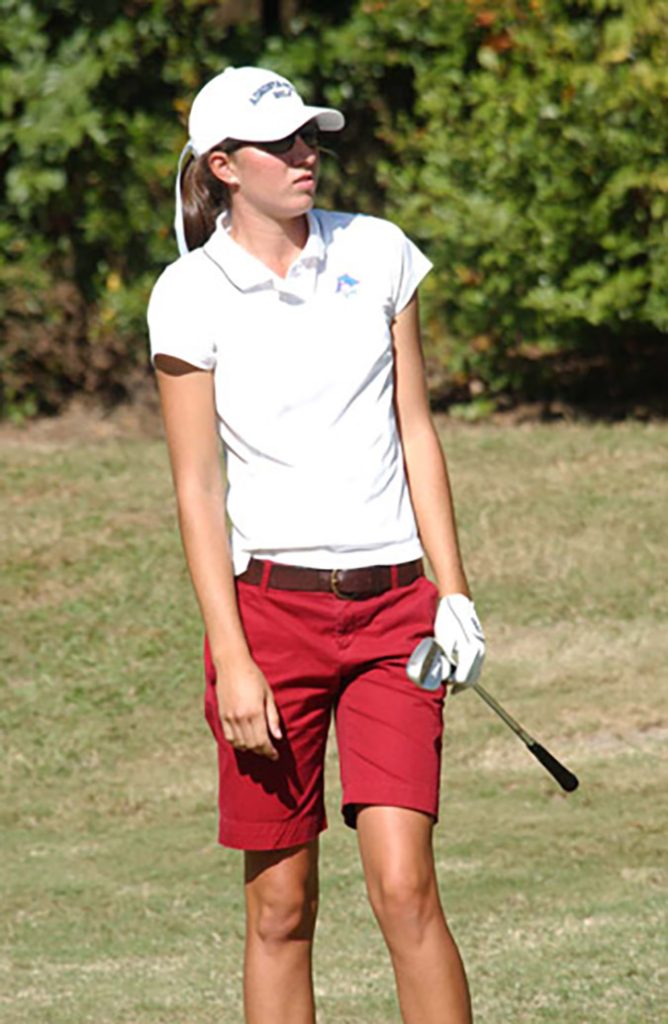 McCombs, who is now Trelle Beck, fondly remembers her time in Augusta and with Phillips, whom she considered "an unpolished stone, a diamond in the rough that was just absolutely waiting to shine" when she first met her.
"When I first met her, I think the biggest thing I did was, I just tried to relate to Garrett the person and not Garrett the golfer, and I think that is something you have to do in recruiting, because my players, to me, were not transactional," said Beck, who works at Schnake Turnbo Frank, a public relations firm in Tulsa, Oklahoma. "The student-athletes were not a means to an end. I truly wanted to get to know these girls, get to know their families. We got to know each other, and I think that was such a huge part in getting Garrett to come to Augusta. She knew that she was going to be taken care of, not only from a golf standpoint, but also from a family standpoint."
When Phillips came to then-Augusta State University, she was part of a top recruiting class that featured multiple freshmen on the team. Phillips recalled the team being ranked near 100 across the country, and by the end of her time, they were among the top 30 in the nation.
"We played really well, and I felt like we were finally putting the women's golf program on the map."
She won twice as a freshman, first at the Taco Bell Intercollegiate and the second time at Bonnie Hoover Invitational. She also won the Ann Rhoads Intercollegiate in 2005. Phillips said she remembers being nervous all the time but also cherishing the chance to play golf with friends and enjoy the camaraderie and the experience. As a team, they won six times during the 2004-06 campaigns.
"There were two girls I went to high school with who were on the team as well — Kim and Lucy Gibson. But we made friends with our other teammates as well, and it was cool to have different cultures, and I feel like that helped me for later on in life and how to work with people," Phillips said. "When you're that close; you're in study hall, workouts, traveling and living together. I feel like that just helped me be able to have friendships and relationships after college."
Beck knew when Phillips came to Augusta, it was only a matter of time before she won. Phillips won the individual at the 2004 Taco Bell Intercollegiate in Greenville, North Carolina, and helped the team win the event as well. Beck remembers seeing the smile on her face of achieving her goal after all the work she put into her craft.
"She worked hard to get to where she was then," Beck recalled. "Not literally, but she would work while others were sleeping. She would practice and get ready for tournaments and do the little things that she needed to do in order to become a champion. I still think of her as a champion. She was just a different kid, and she always wanted to learn. I never had a hard time with her wanting to learn a new shot or ask the question, 'Why are we doing this?' Special players do that."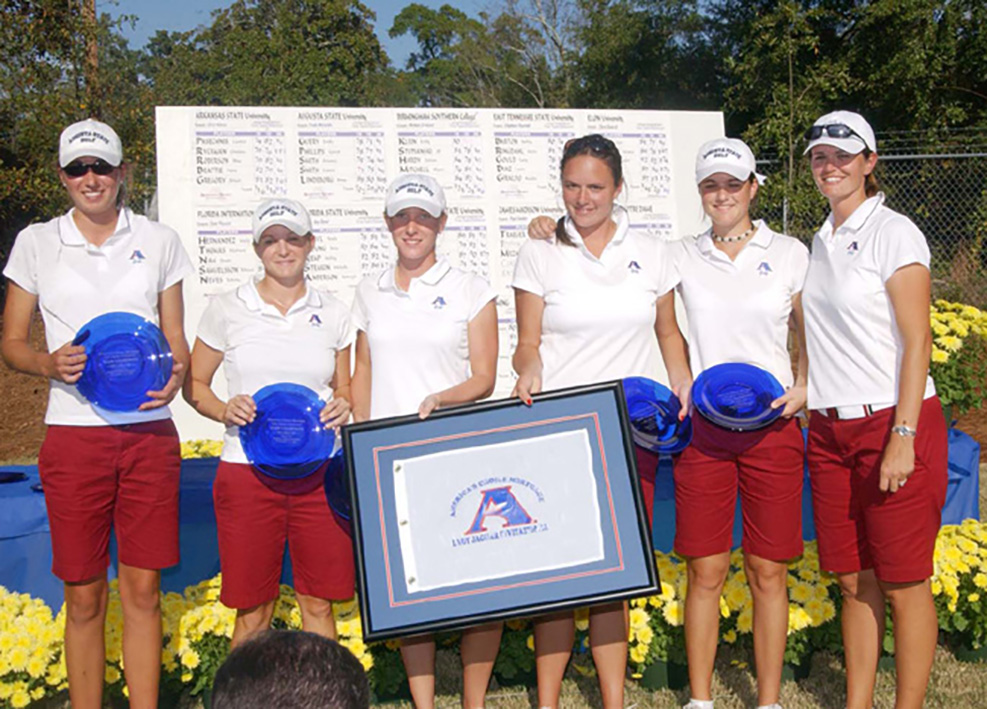 "I always thought in coaching, you have to be able to answer the question 'why' because you can't just say, 'Because I said so.' The best players out there want to understand how this is going to help me, and Garrett was one of those players."
Phillips said Beck was probably her favorite coach in college, from her big personality to her desire for everyone around her to do well.
"Hands down to me, she was one of the best," she said. "Trelle did make us feel like we were her kids, but she was a huge mentor for me, even when I left Augusta. Our motto, maybe my sophomore year, was 'Dream big.' Whatever goal you wanted to reach was endless; you've just got to work hard. I think it also helped that she played golf in college, and she's also from Georgia. I just felt like I could really relate to her, almost like an older sister."
Phillips said Augusta was a huge stepping stone for her to get her name out into the golf world while helping her become a better player. During her final semester, she attended Qualifying School and was able to secure full status on the Duramad Futures Tour. She later played on the Ladies European Tour in 2011 before getting a chance to play one year on the LPGA Tour in 2015.
She wore many hats during her professional career, and, while the results weren't what she was hoping for, she feels her time at Augusta prepared her for those life experiences, and Beck really pushed her to think outside the box.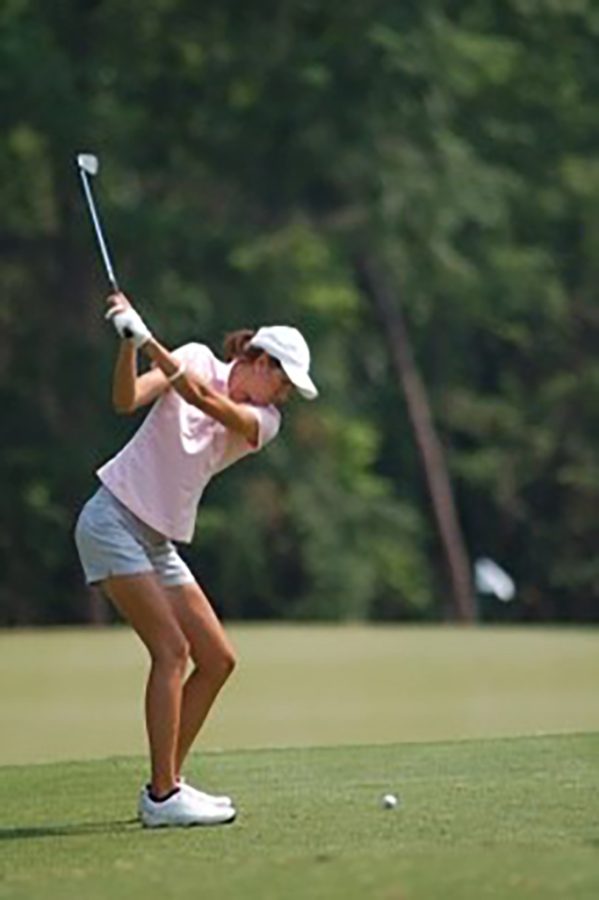 When Phillips originally came to Augusta, the university had a smaller feel to it. Being a student-athlete, you're singled out, she said, but everyone from faculty and staff to fellow students was supportive.
"The school knows who you are, and most of the faculty knows that you're an athlete because you have to kind of address that. You explain to your professors that you'll miss some dates because of golf, and you have to create a game plan," she said. "It seemed like everybody just kind of knew who we were, even in the community because it's a huge golf community. I've always loved Augusta and have great memories there."