In recognition of May as National Trauma Awareness Month, Jagwire will be sharing miraculous stories of survival from the region's only Level 1 Trauma Center at Augusta University Medical Center. Steven Hoggard is a trauma survivor and a charge nurse in the Emergency Department at AU Medical Center.
If someone had described the horrific motorcycle accident that happened in November 2013 to Emergency Department Charge Nurse Steven Hoggard, "I would have never thought that person survived," he said.
Hoggard would have been very close on the prognosis.
Something else he did not consider — the person in the crash that day was him.
Hoggard was rushed to Augusta University Medical Center, the region's only Level 1 Trauma Center, where a team of emergency nurses, doctors and trauma specialists — his own work colleagues — assessed his injuries and began administering the critical care he needed.
"I had a head bleed, internal injuries and a cranial nerve injury, which I later learned had affected my vision," Hoggard said.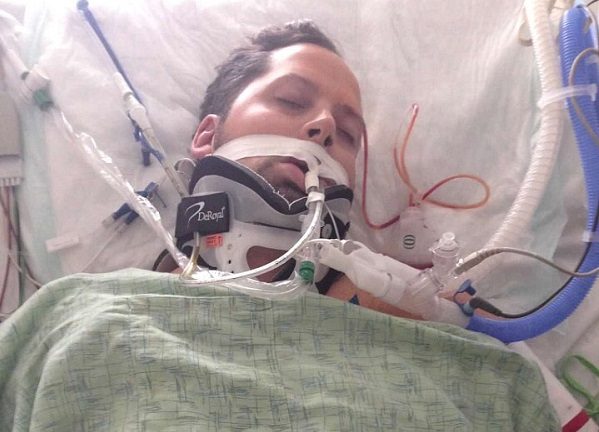 "They took me to MRI to do a brain scan and determined I needed to go straight to surgery, so they could relieve the pressure in my head. After that, I was taken to Shock Trauma; where I remained intubated for nine days."
It sounds routine to hear the 14-year nursing veteran explain his medical injuries, but the husband and father of two almost didn't live to tell the story.
"Basically, I died," Hoggard said. Three days after the accident, "they were rolling me back from CT, and they lost my pulse. So, they started CPR on me. Amazingly, the doctors and nurses were able to provide chest compressions, make all the right decisions and give me the appropriate drugs to bring me back."
But it would be nine days before Hoggard knew any of this. When he finally awoke and the breathing tube was removed so he could talk, Hoggard said he was "super anxious" when he saw where he was.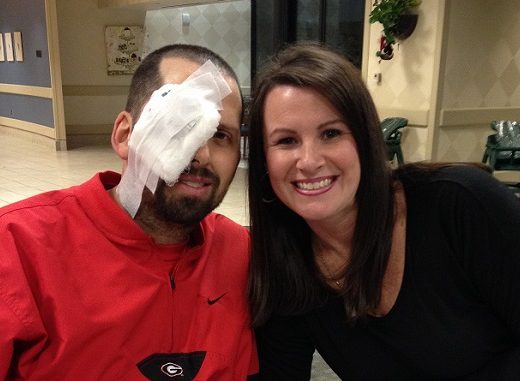 "I looked around and my ER nurse buddies were right there, and I was like, 'What in the world has happened?' It was definitely a humbling experience," Hoggard recalled. "My wife was there, and now I know what families go through. Those are such critical moments, and it helped me as a nurse to be more understanding and compassionate, especially with families."
Hoggard said he is thankful for the work of the caregivers at AU Medical Center and the dedication they put forth to take care of patients. "I'm sure it was difficult taking care of one of their own. I still can't imagine what it was like when they came in the room and saw that it was me."
After three weeks in Shock Trauma at AU Medical Center, Hoggard was transferred to the Shepherd Center in Atlanta for rehabilitative care for his traumatic brain injury.
"Rehab was difficult," said Hoggard, who required assistance for even the "simplest of things," like getting in and out of the bed, bathing and going to the restroom.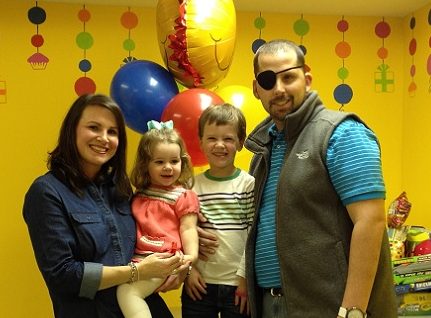 "I wasn't a fitness fanatic, but I was in decent shape. I was very surprised at how quickly I had lost the muscle ability to do that kind of stuff," said Hoggard. "There was so much I took for granted."
Hoggard spent two weeks at Shepherd, before being discharged home. He had to wear an eye patch for a short time because of his cranial nerve injury, which would eventually be improved through surgery.
Hoggard was permitted to return to work on light duty in March 2014. However, because he was not cleared to drive, his fellow nurses took turns driving him to and from work for the next eight months.
It took more than a year for Hoggard to feel like he was "back to my normal self, being able to do what I was doing before as far as the physical aspect of patient care," said the 2007 College of Nursing alumnus.
"We still talk about it sometimes … how everyone was starting to get upset when they saw it was me. But then the physician came in and took control," said Hoggard. "I work with these people every day, both here (in the emergency room) and in Shock Trauma. I know that it was the work of the physicians and the nurses — between them and the Lord — that saved me. I am so thankful for the staff here."