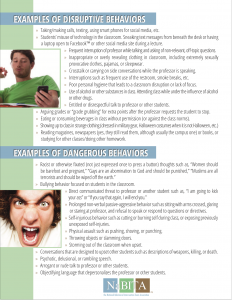 The world is full of uncertainty, perhaps now more so than ever.
If you ever have concerns about the behavior of a student or classmate, either on or off campus, the experts of Augusta University's Campus Assessment Response & Evaluation (CARE) Team are here to help. While primarily a behavioral intervention team, the CARE Team also handles threat assessments for the safety and well-being of students.
Gina Thurman, associate dean of Student Life, said submitting a CARE report for someone showing signs of concerning behavior—no matter how small—could make all the difference in preventing a crisis.
"Your report may contain one more piece to a larger puzzle needed by the CARE team in assisting the student in question," Thurman said. "Early detection and referral to appropriate resources is one of the best ways to help students before their issues and concerns become a larger problem."
Thurman stressed that no issue or concern was too small to be reported. In fact, submitting reports early and often could be key to de-escalating a dangerous situation before it ever gets started.
"Care reports may help to document a pattern of concern," she said. "A faculty member may not be aware of issues outside of his or her class, so if a student is withdrawn and uncommunicative in one class and then goes to another and gets easily agitated—the two incidents separately may not mean anything but together… they may mean a great deal."
Nor is there such thing as "too much" reporting.
"If you have questions about whether or not to report, we recommend erring on the side of reporting," Thurman said. "We would rather have a number of reports to manage than miss the one that could make a difference."
University staff are also encouraged to report their concerns, as many students make use of non-classroom commodities, such as the dining hall, cafeteria, or shuttles.
If a situation escalates before you can submit a report, and you find yourself or others in imminent danger, call Public Safety immediately at 706-721-2911.
CARE reports may be written after Public Safety responds to the situation to document the event and any additional concerns.
To submit a CARE report, visit the CARE Team website and select the "Submit a CARE Report" option in the menu to the left of the page.
Click the image above to view a list of disruptive and concerning behaviors.