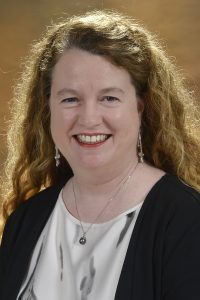 Dr. Wendy Turner, professor of History in the Department of History, Anthropology & Philosophy, has received a grant from the Leverhulme Trust for a Visiting Professorship at Swansea University.
Located in Swansea, Wales, Swansea University is the third largest university in Wales by number of students and is ranked one of the top 400 universities in the world.
The Leverhulme Trust, which provided Turner with the Visiting Professorship grant, was established in the Will of William Hesketh Lever, co-founder of Lever Brothers (now Unilever). Today, the Leverhulme Trust is one of the largest providers of all-subject research funding in the U.K., providing more than $110 million to researchers annually.
Turner received her Ph.D. in History from the University of California Los Angeles. Her research centers around the history of medieval mental health and intellectual disabilities and disability studies.