The grisly details of murder and true crime fascinate Americans.
Whether it's the current news about the horrific homicide of 22-year-old Gabby Petito, who disappeared while traveling in Wyoming with her boyfriend, Brian Laundrie, or the unsolved killing of child beauty queen JonBenét Ramsey in her home in Boulder, Colorado, almost 25 years ago, people are intrigued by murder.
People's obsession with true crime has also taken the entertainment industry by storm, leading to numerous popular documentaries, movies about murders, television series on cold case investigations and podcasts dedicated to homicide.
The genre is so prolific that Hulu's latest hit — Only Murders In the Building, starring Steve Martin, Martin Short, and Selena Gomez — centers on Upper West Side neighbors and true crime podcast fans who sleuth out a murder podcast on their own.
"Murder captures our attention," said Dr. Kim Davies, dean of Pamplin College of Arts, Humanities, and Social Sciences, who is also a sociologically trained criminologist with an academic focus on homicide and violence. "For a lot of people, I think it's the idea of solving a mystery. And many people who find murder so fascinating, haven't ever seen an autopsy and they haven't seen a death.
"When I taught my Sociology of Murder class here at Augusta University, I used to take students to autopsies and it's gruesome. It's not like what you see on television or in the movies."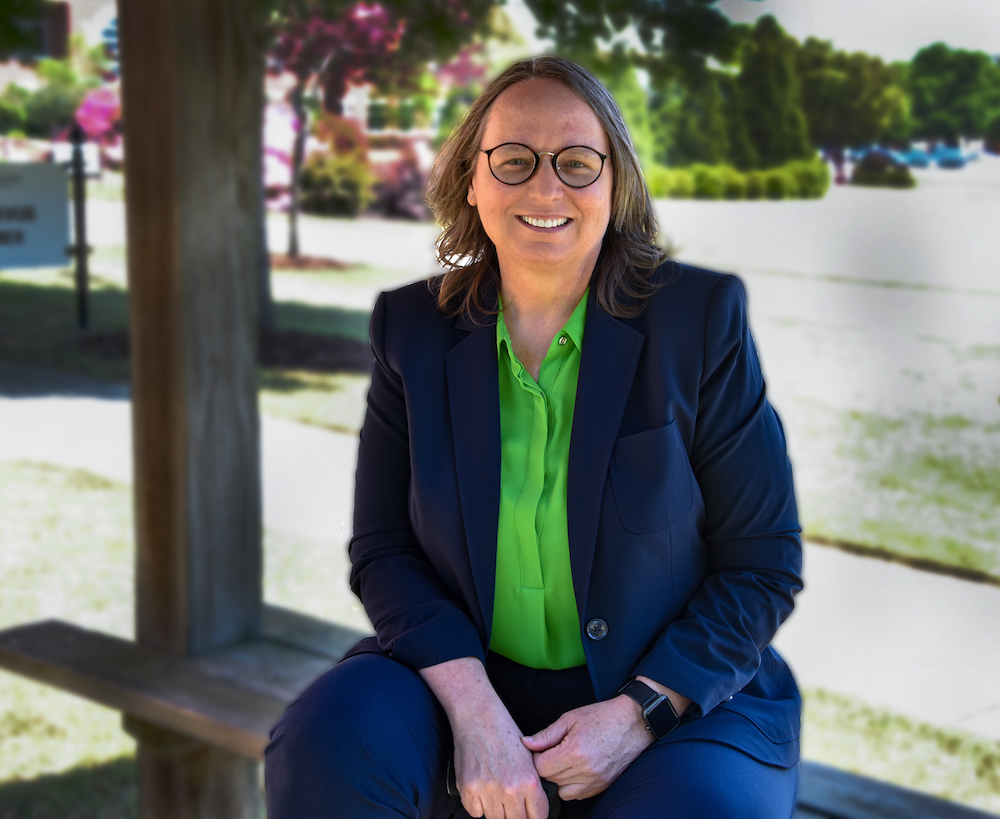 Just last month, Oxford University Press published Davies' new book, The Murder Book: Understanding Homicide Today. Back in 2007, Prentice Hall published The Murder Book: Examining Homicide by Davies, which was the only comprehensive textbook to focus on homicide. Her new textbook explores additional topics such as the increase in mass murders, the change in Stand Your Ground laws across the country and police shootings as it relates to the Black Lives Matter movement.
"Probably the biggest difference in the two books is the chapter on mass murder," Davies said. "Unfortunately, there have been a number of huge mass murders since the last book such as Sandy Hook, Virginia Tech and the Las Vegas shooting that killed 58 people. In fact, our society and our news media has focused on mass murders much more.
"When I wrote the last book, students were fascinated by serial murder, and a lot of students still are, but now it seems like we are more focused on mass murder."
The sociology of murder
While Davies has not taught her Sociology of Murder course since becoming dean earlier this year, she hopes to return to the classroom in the near future. The course is so popular at Augusta University that about 80 to 100 students enroll in the class each time it is offered.
"A number of students, especially that I've interacted with at Augusta University over the years since I started this course, have had somebody in their lives who have been murdered or who have murdered somebody. And they want to understand that," Davies said. "It just seems something so foreign that they can't understand how that could happen to somebody they know."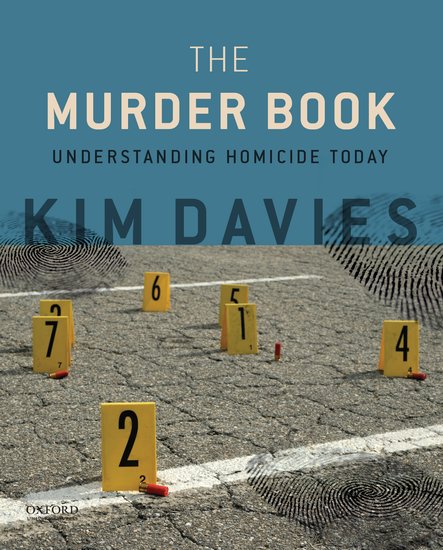 The emotional impact on those who have lost a loved one due to a homicide can be profound, Davies said.
"It's one of the worst types of grief," Davies said. "For example, if someone dies in a car wreck, it's so unexpected and it really hits you, but research suggests that murder is even worse than that because somebody purposely took somebody from you."
In her book, Davies also discusses homicide trends in the United States and across the world.
"In the United States, about 84% of murders have been committed by men," Davies said. "Why is that? And most of the murders that women do, we tend to kill our partners, but the percentage varies somewhat by country.
"Another thing that is different about our society, and I talked a little bit about it in the book, is true crime podcasts are huge now. In fact, I personally think the podcast My Favorite Murder is entertaining and sends good messages to women about being safe and trusting themselves."
My Favorite Murder is a bi-weekly true crime comedy podcast hosted by American comedians Karen Kilgariff and Georgia Hardstark that began in 2016. The hosts take turns telling the stories of real-world crimes, but they have the ability to find the humor in the stories while still honoring the victims.
"I think these kinds of podcasts are entertaining because the audience is like, 'Can I figure it out? Did they really do it? Why did people think they could get away with this?'" Davies said. "People want to solve the mystery behind the murder."
Murder in the United States
While murder rates have generally gone down since the mid-1990s, Davies said the United States experienced an increase in homicides since the COVID-19 pandemic.
In 2020, the United States experienced the biggest rise in murder since the start of national record-keeping in 1960, according to data gathered by the FBI.
Murder rose by almost 30% in 2020, but it is rising at a slower rate in 2021, according to a recent article in The New York Times. The Centers for Disease Control and Prevention's National Center for Health Statistics released new data this week that showed the U.S. homicide rate increased from about six homicides per 100,000 people in 2019 to 7.8 per 100,000 in 2020. Still, the rate is lower than it was in the mid-1990s.
"I was able to squeeze in the increase in the murder rate since COVID hit right at the end of the very last proofs to the book," Davies said. "That's the thing about writing anything in the social sciences dealing with current topics. It can quickly change."
While writing this new book, Davies asked students in her fall 2019 Sociology of Murder class to provide feedback on ways to improve upon her original book.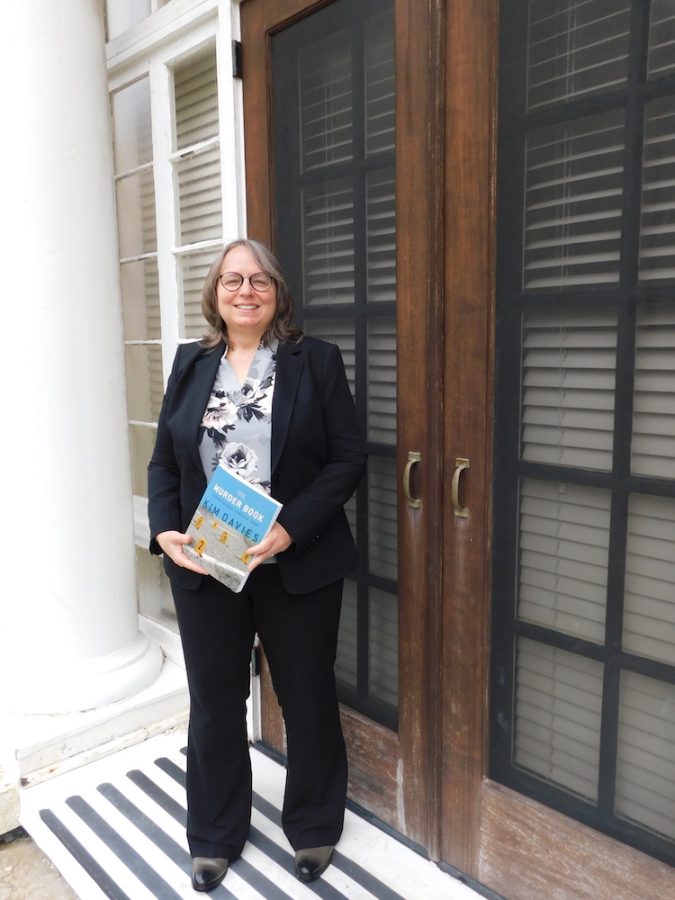 Deputy Keegan Bennett of the Columbia County Sheriff's Office was one of those students in her fall 2019 class, and she said Davies' book and course were fascinating.
"I decided to take Dr. Davies' course because I loved how she taught and the course material seemed to be a great way to end my bachelor's degree requirements," Bennett said, adding she particularly enjoyed the fact that Davies invited several guest speakers throughout the semester to discuss homicide.
"Honestly, the most memorable part of the class was two guest speakers, a mom and a dad of a young woman who had been murdered, who came to class and told their story."
The couple who spoke to the class was Gordon and Elaine Rondeau, whose daughter Renee was tragically killed in Chicago in 1994. Renee, a former Evans High School homecoming queen, attended Augusta University for a short time before graduating from the University of Southern California, Davies said.
Renee's life was brutally cut short when she was 29, but her parents were determined to bring attention to their daughter's slaying and bring her killers to justice.
With the help from political pressure from then-U.S. Rep. Newt Gingrich, Chicago detectives focused in on the case, which led to the arrest and eventual conviction of a man and woman — both with extensive criminal records, according to a 2012 story in The Augusta Chronicle.
In the preface to The Murder Book: Understanding Homicide Today, Davies thanked Bennett, as well as her fellow students Aaron Jefferson, Ashley Ngaoka and Austin Rudolph for providing their direct feedback about a draft of the book that Davies used the last time she taught the course.
Bennett said when she was reading The Murder Book, it didn't feel like studying a textbook.
"It is less like a textbook and more like a story to be told," she said, adding she was happy to provide suggestions to Davies about her new book. "I honestly feel honored to have been thought of, let alone mentioned in the preface."
While Bennett is a deputy in the sheriff's office, she is also a writer, poet and screenwriter who was inspired by Davies' class.
"Taking Dr. Davies' course made me more curious about the world," she said. "I look at the world in a way that I don't think my peers can. One where I study the world around me and its intricate details and apply them to the worlds I create on a page. I have nothing but thanks to give to Dr. Davies for that gift."