Award-winning performer will help raise money for James and Jean Culver Vision Discovery Institute at Augusta University
The Lions Club of Augusta will host "Terri Gibbs and Friends" at 6 p.m. Saturday, Oct. 28, at the Imperial Theatre – a benefit a concert for Augusta University's James and Jean Culver Vision Discovery Institute.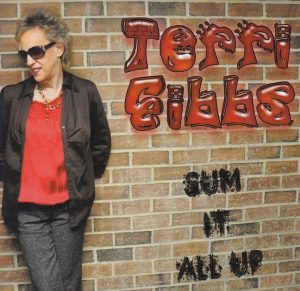 The Grammy-nominated performer in country and contemporary Christian music genres was raised in Augusta and graduated in 1972 from Butler High School. Gibbs, 63, is best known for the 1981 hit single Somebody's Knocking. The song reached No. 8 on U.S. country charts, No. 13 on the Billboard Hot 100 and No. 3 on the Adult Contemporary chart. A year later, Gibbs' single Ashes to Ashes made the Top 20 hit on the country charts as did her 1983 song Anybody Else's Heart but Mine.
Gibbs was named Top New Female Vocalist by the Academy of Country Music in 1980 and was the inaugural winner of the Country Music Association's Horizon Award in 1981. In 2012, she received a Lifetime Achievement Award from the Artists Music Guild.
Blind since childhood, Gibbs is using her fall performance to raise awareness of degenerative eye diseases. Proceeds from the concert will benefit the Culver Vision Discovery Institute and its research into new treatments and therapies for patients suffering from visual disorders and blindness.
Since 1971, when Lions Clubs International was founded, clubs like the Lions Club of Augusta have worked on projects designed to prevent blindness, restore eyesight and improve eye health and eye care for hundreds of millions of people worldwide.
Gibbs, who grew up singing in the church choir, returned to Christian music in the late 1980s, releasing several albums, including the Grammy-nominated Turn Around. She released Sum It All Up, her sixth and most recent album, in June.
Tickets for "Terri Gibbs and Friends" are available for purchase at The Imperial Theatre.
To be a sponsor or for more information on this event, please contact David Cantrell in the Office of Advancement at Augusta University at 706-721-1817.