In recognition of World Breastfeeding Week, two NICU programs ensure that newborns – and moms – get the right nourishment
World Breastfeeding Week is held each year during the first week of August to promote healthy nourishment for newborns. But for experts in neonatology and infant nutrition at Children's Hospital of Georgia, encouraging moms to breastfeed their babies and supporting them in these efforts is an everyday objective.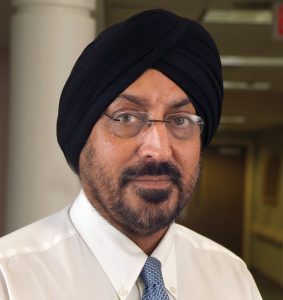 "There are no therapies or medications that we can provide that will match what mother can provide through her milk," said Dr. Jatinder Bhatia, chief of Neonatology at Children's Hospital of Georgia and chair of the Committee on the Fetus and Newborn with the Georgia Chapter of the American Academy of Pediatrics. "A baby should be connected to a placenta, but that's no longer true after delivery. So we do the next best thing and help mother provide what only she can produce that is specifically designed for her baby."
The professor and vice chair of clinical research in the Department of Pediatrics at Augusta University's Medical College of Georgia studies neonatal nutrition and other therapies to aid development in premature and sick newborns.
"Breast milk is a baby's first vaccine, and it's especially important for the premature baby," said Bhatia, former chair of the Committee on Nutrition for the American Academy of Pediatrics. That's why he and other experts in the neonatal intensive care unit at the Children's Hospital work diligently to advocate and support breastfeeding, including advocating its many benefits at conferences around the nation and abroad.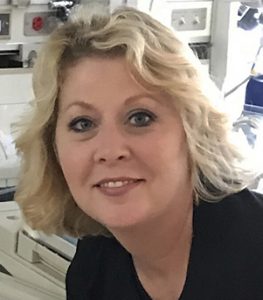 "In the very first days of a baby's life, there are more white cells in the mother's milk than there are in the blood; therefore, mom's milk helps give babies better immune systems," said Amy Gates, infant nutritionist and manager of the Children's Hospital's Milk Lab, a uniquely configured room designated for processing and storing mother's milk for the babies in the NICU. It was the first milk lab of its kind in area hospitals when it opened in 2012.
Another way the Children's Hospital of Georgia is ensuring that its NICU babies are getting the best possible nutrition is by helping to feed their mommies. Through the recently launched Meals for Moms program, the NICU provides up to three meals per day to all mothers who are nursing or pumping their breast milk for their babies.
"Our NICU moms may choose from a variety of in-stock healthy snacks and meals such as fresh fruits, salads and sandwiches," said Gates. "Plus, they're available 24/7. Our goal is to ensure we are giving these busy moms the vital nutrients they need to supply their babies with healthy breast milk," Gates said.
Some of the specific health benefits of breast milk are that it helps decrease the need for intravenous fluids; reduces the risk of NEC infection (bowel breakdown) and other digestive problems; improves growth and development; and cuts down on spitting up, according to Gates.
"We encourage all our mothers to provide breast milk for baby, because mom's milk has shown multiple medical benefits both in the infant and the mother," she said.
The 154-bed not-for-profit Children's Hospital of Georgia is the second-largest children's hospital in the state, providing the highest level of neonatal intensive care and pediatric critical care; a 24-hour, dedicated, 16-bed pediatric emergency room with trauma care; as well as a wide range of general and complex health care for children. Visit us on Facebook or follow on Twitter at @GAChildrens.