The anesthesia department at the Medical College of Georgia at Augusta University recently hosted a teen health camp where high school students could learn about a variety of health disciplines through seminars and simulations, with hopes of attracting a new crop of medical students.
The March 18 event brought together many volunteers from not only the anesthesia department, but also several other departments to provide students the most robust experience possible.
"We wanted to encourage students at a very early age to get incorporated and excited about medicine," said Krishna Shah, a fourth-year medical student and one of those spearheading the project.
MCG continues to focus on increasing diversity in its anesthesiology program, and the camp was an opportunity to reach out to students in Columbia and Richmond counties who might have an interest in anesthesiology.
Shah said the event was a success as 22 high school students participated, most of them freshmen and sophomores. She wanted to pique the students' interest early to give them a head start by earning advanced credits in high school, if they chose to pursue a degree in one of the fields represented at the camp.
The event included several simulations ranging from simple procedures to complex and urgent scenarios that the students could experience. Whether it was CPR or deciding which medication to administer to a collapsed patient, the students were able to get a glimpse of what it's like to work in the medical field.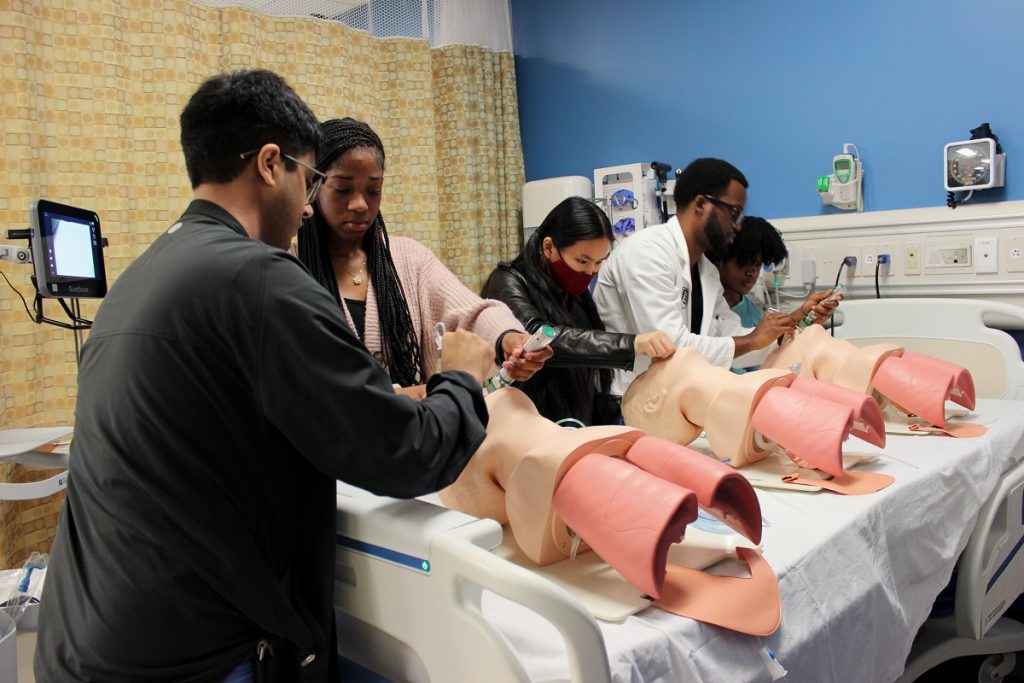 Shah said many of the students wanted to go back and do some of the simulations again since they were intrigued by the tasks and enjoyed them.
As another part of the camp, the high school students could ask medical professionals questions about their jobs and expertise. They also received guidance about financial aid opportunities Augusta University has to offer.
The camp succeeded in getting some students interested in careers in the medical field.
"I absolutely think they will. I mean, they were so interested and they were asking us questions about how they can further pursue this field," Shah said.
While anesthesia is Shah's main focus, she was happy to see the students take their time in exploring all aspects of medicine.
"So, overall, I think the students really enjoyed their time. And one of the students asked, 'Can we sign up for this again? When is the next camp?' So we're definitely going to do more of this in the future," said Shah.