Volunteer Services and Community Engagement is now accepting applications for its two summer volunteer programs: VolunTeen, intended for local high school students, and VolunJag, intended for current Augusta University students.
Both programs, running from June 6 to July 15, will help students explore a career in the medical field. Students will be assigned to various areas, including patient care units, outpatient units, the recovery room and office support.
This year's program theme is "World of Opportunity" and will feature programs designed to develop leadership skills, demonstrate the advantages of networking and offer professionally led career workshops that will mold participants into premier health care leaders.
Students will learn the daily operations of Augusta University Medical Center through hands-on training and gain a holistic view of their role in the lives of patients and families.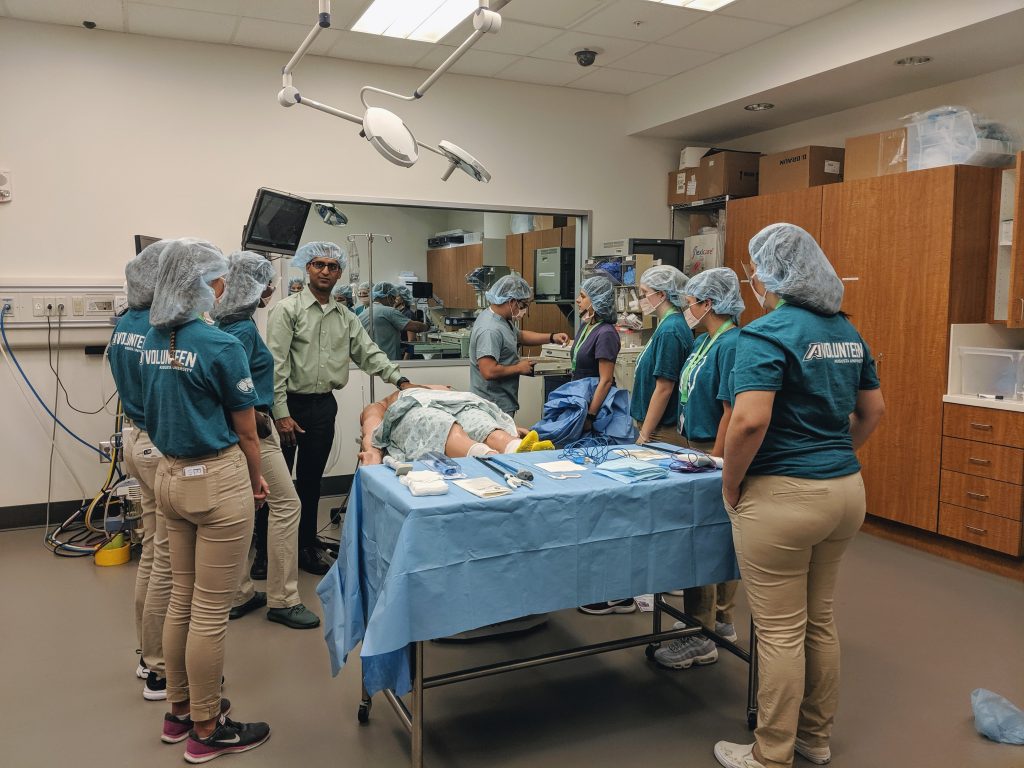 Both programs give a firsthand look into the roles of medical professionals, allowing students to absorb their knowledge and become familiar with proper practices in health care today. Students will get a chance to improve their communication and leadership skills by working within different sectors of the medical center.
Students will take part in professional development, learn tips for networking with medical experts and participate in academic panel discussions, pop-up workshops and more.
The deadline for all summer applications is Thursday, March 3. Note that for the VolunTeen Program, only rising high school juniors and seniors who are at least 16 years old may apply.
Call 706-721-3596 or email Volunteer Services and Community Engagement with questions.