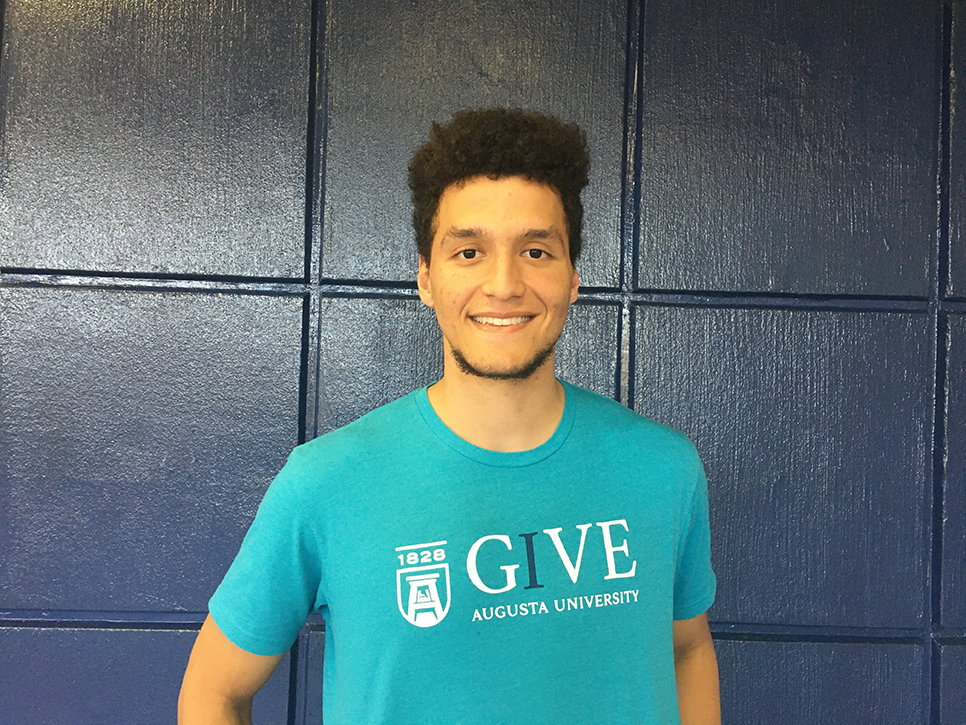 Rafael Monteiro is the lone senior on the men's basketball team this season. The 6-foot-4, 224-pound forward has led the team in scoring in four of the first eight games and is averaging 17.8 points per game.
Right ahead of the holidays, he offered up 23 points and 10 rebounds to help lead the Jaguars to victory over the Georgia Southwestern Hurricanes in the first conference game of the season on Dec. 19.
Here are some of his favorite holiday memories:
Did you believe in Santa Claus as a child?
Yes, I did.
What is your first Christmas memory?
When I was 5 or 6 I got a remote-control car.
What was the best gift you ever got?
I think it was my PS4.
What was the worst gift you ever got?
Clothes. I got a lot of clothes.
What is one family tradition you will carry on when you start a family?
On Christmas Eve going into Christmas Day, we would have a dinner as a family.
When do you start listening to Christmas music: the start of November or a few days before Dec. 25?
A few days before Christmas.
What is the one song that makes it feel like the holidays?
Let It Snow.
What is your go-to holiday movie?
How the Grinch Stole Christmas.
What is your favorite part of The 12 Days of Christmas?
All of the gifts.
What is the one dish you have to have for it to feel like Christmas?
Desserts, mainly cookies.
What is your least favorite holiday side dish?
Turkey; not a fan.
Do you unwrap gifts, on Christmas Eve or Christmas Day?
Christmas Day.
"It just feels like I'm in a family," Monteiro said of spending holidays with the team at Coach Dip Metress' house. Read more about the annual tradition.