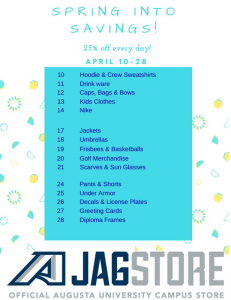 The JagStore has an offer you can't refuse.
Starting Monday, April 10, and running through Friday, April 28, the JagStore is offering a different 25 percent off sale every day.
That means every day something new will be on sale. Hoodies, jackets, scarves, sunglasses – just drop in each day from here until the April 28 and save big.