Construction is well underway at the Hull McKnight Georgia Cyber Center for Innovation and Training. Scheduled to open on July 10, the facility, which will house Augusta University's School of Computer and Cyber Sciences, is nearing completion.
The photo above is a sneak peek at the center's auditorium. Once completed, the space is expected to hold more than 300 people (340 max) and comes complete with four large screens for students and audience members. Each platform will hold two rows of tables, and the room can be accessed from both the first and second floors.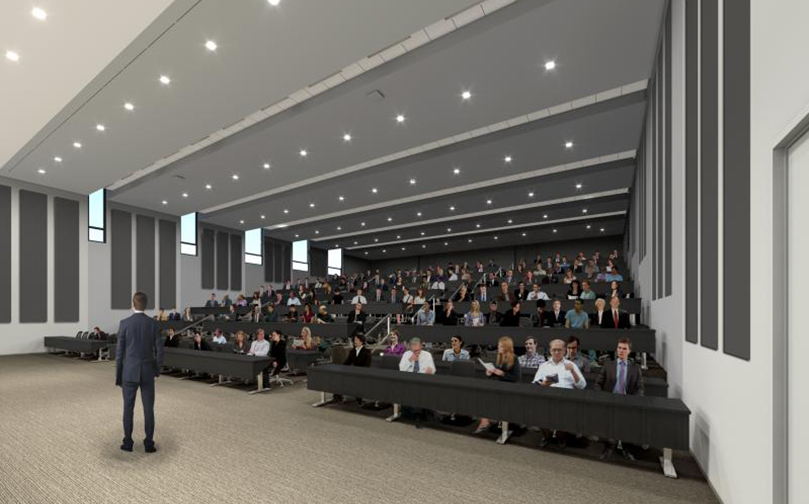 We'll be sharing more information about the center as we approach the opening date. Check Jagwire between now and July 10 for more information.