Two portions of roadway near the construction site of the new College of Science and Mathematics building on the Health Sciences Campus will be closed again for about two and a half weeks as water lines are connected for the project. A section of Goss Lane near Floyd Street and a section of Spellman Street near The Dental College of Georgia will be closed beginning Friday, Sept. 20, and should reopen around Oct. 9.
During this closure, vehicles must access Deck 4 from Goss Lane due to barricades near the deck entry. Likewise, Spellman Street access will be limited to the south end at John Wesley Gilbert Drive, as the north end will be blocked by construction.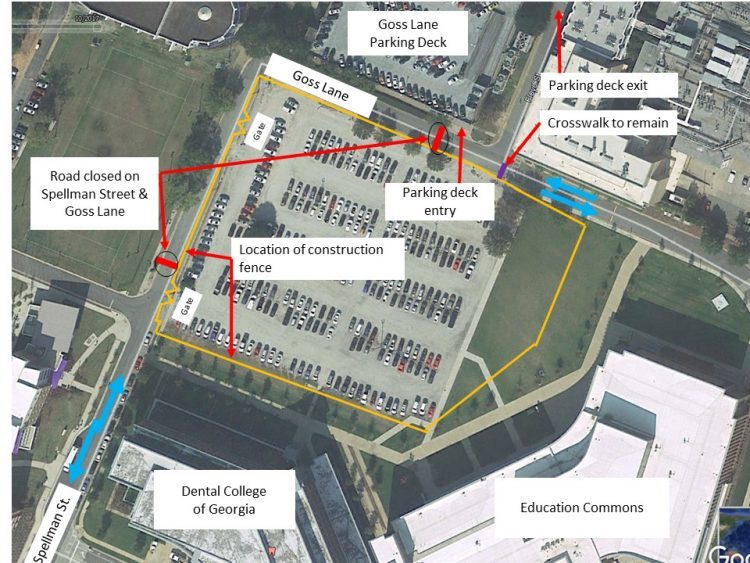 A formal groundbreaking ceremony was held Aug. 23, and construction of the $70 million project is expected to be completed in 2021.
Please Pardon Our Progress as we continue to grow Beyond Boundaries at Augusta University.