The Roosevelt Warm Springs Foundation has awarded a $62,000 grant to Roosevelt Warm Springs Rehabilitation and Specialty Hospitals to refurbish a historic cottage and purchase special equipment for swallowing studies in patients. The grant comes on the heels of a visit from Dr. Matt Roosevelt, a RWS Foundation board member and the great-grandson of FDR, who founded the Warm Springs campus.
"As a hospitalist with Kaiser Permanente in San Diego, Dr. Roosevelt was very interested in the medical education opportunities we offer at Warm Springs through our affiliation with Augusta University," said Roosevelt Warm Springs Hospitals CEO David Mork. "Of course he also wanted to see how the legacy of his great-grandfather was continuing through our work."
The $62,108 grant – the largest donation given to RWSH since AU Health assumed operations about five years ago – will go toward upgrading the Physio Cottage in order to provide accommodations for 10 additional students. More than 85 students from the Augusta University College of Nursing, Medical College of Georgia and College of Allied Health Sciences participate in long-term acute care and rehabilitation training each year at Warm Springs.
The money will also be used to purchase a new Fiberoptic Endoscopic Evaluation of Swallowing system to assess swallowing in patients, many of whom have difficulty in swallowing following a trauma, stroke, or other injuries.
"Because a FEES study can be done at the bedside in under 20 minutes without the use of radiation, it is revolutionizing dysphagia diagnostics in a way that positively impacts our patients and families at Warm Springs," Mork said. "We are extremely thankful for the generosity of the Roosevelt Warm Springs Foundation, and we hope this is just the beginning of what we can do together."
For more than eight decades, the highly skilled clinical teams at Roosevelt Warm Springs Rehabilitation and Specialty Hospitals have provided comprehensive, individualized care and medical rehabilitation for patients, enabling them to return to the most independent lifestyles possible in their homes and communities.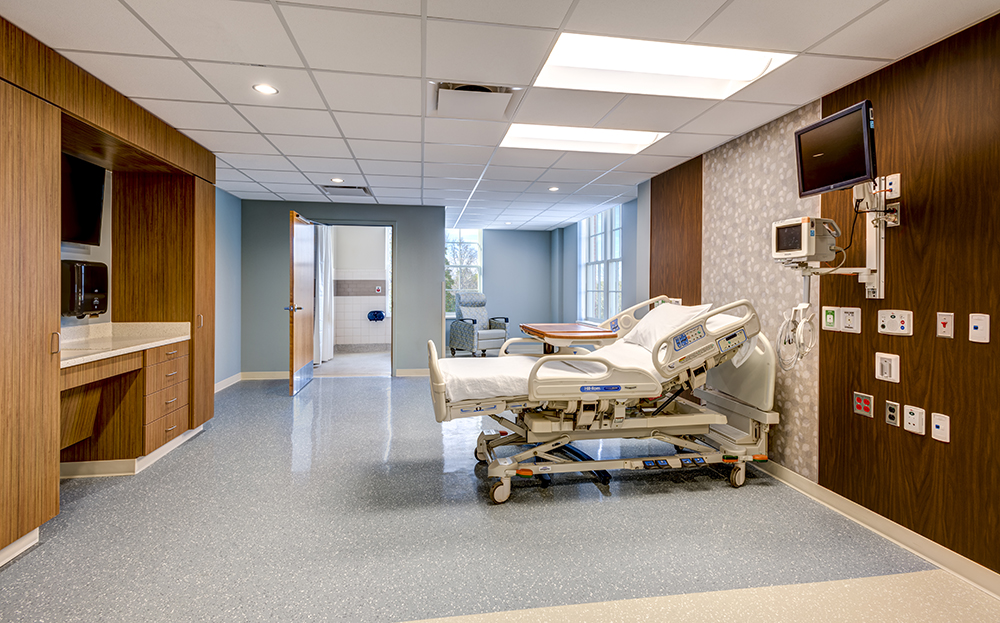 As many as 340 patients undergo rehabilitation in Warm Springs each year for conditions that include stroke, brain and spinal cord injuries and neuromuscular diseases. About 160 patients are admitted for long-term acute care – comparable to an ICU level of care – for needs such as being weaned from a ventilator, compound illnesses involving the respiratory and/or cardiovascular system, infectious diseases, or complex wounds.
Augusta University assumed management of the rehabilitation and acute-care services at Roosevelt Warm Springs in 2013, and in 2014, a new private hospital was created as part of the AU Health System.
Georgia Vocational Rehabilitation Agency shares space on the same campus where it operates the Roosevelt Warm Springs Institute for Rehabilitation; but the agency is operated independently of the hospitals.
AU Health recently finished $25.8 million in capital improvements, completely transforming the long-term acute care and rehabilitation wings into a modern, patient-centric environment. The renovations included relocating the main entrance to the front of the hospital for more convenient access and greater visibility.
"We have been good stewards of the history at Roosevelt Warm Springs, restoring much of the facility's original glory, while also dramatically improving infrastructure, technology, and amenities to ensure we give our patients advanced, quality care," Mork said. "This grant will enable us to further our mission here."