The late Michael Searles was a history professor with a larger-than-life personality who taught at Augusta University for more than 20 years.
Known as "Cowboy Mike" due to his ever-present cowboy hat and his expertise on the western experiences of Black cowboys, Searles is remembered as an engaging teacher and mentor to many. Even after his retirement, as a professor emeritus of history in Pamplin College of Arts, Humanities, and Social Sciences, he continued his research and relationships across the university and beyond.
After retiring in 2012, Searles toured the United States speaking about Black cowboys. In 2013, he made an appearance in a BBC special called The Forgotten Black Cowboys. Searles won the Stirrup Award in 2016, given by the Western Writers of America, for the year's best article published in Roundup Magazine. He also kept busy in retirement by working as a columnist in Burke County's newspaper The True Citizen.
Because Searles had been busy with recent presentations, many who knew him said they were surprised to learn about his unexpected passing on June 23 at age 80.
Those who worked with him over the years noted the loss affected not only Augusta University, but also the larger community.
"He was a true ambassador for history and for Augusta University, and he will never be forgotten," said Ruth McClelland-Nugent, PhD, chair of the Department of History, Anthropology, and Philosophy.
"Just the thought of his deep, sincere laugh brings back great memories of faculty meetings with him in my early days at AU," said Kim Davies, PhD, dean of Pamplin College. "More importantly, though, I remember how important his presence was on campus for all students. He was a wonderful role model for all. He was dedicated to our students, and he was a great colleague."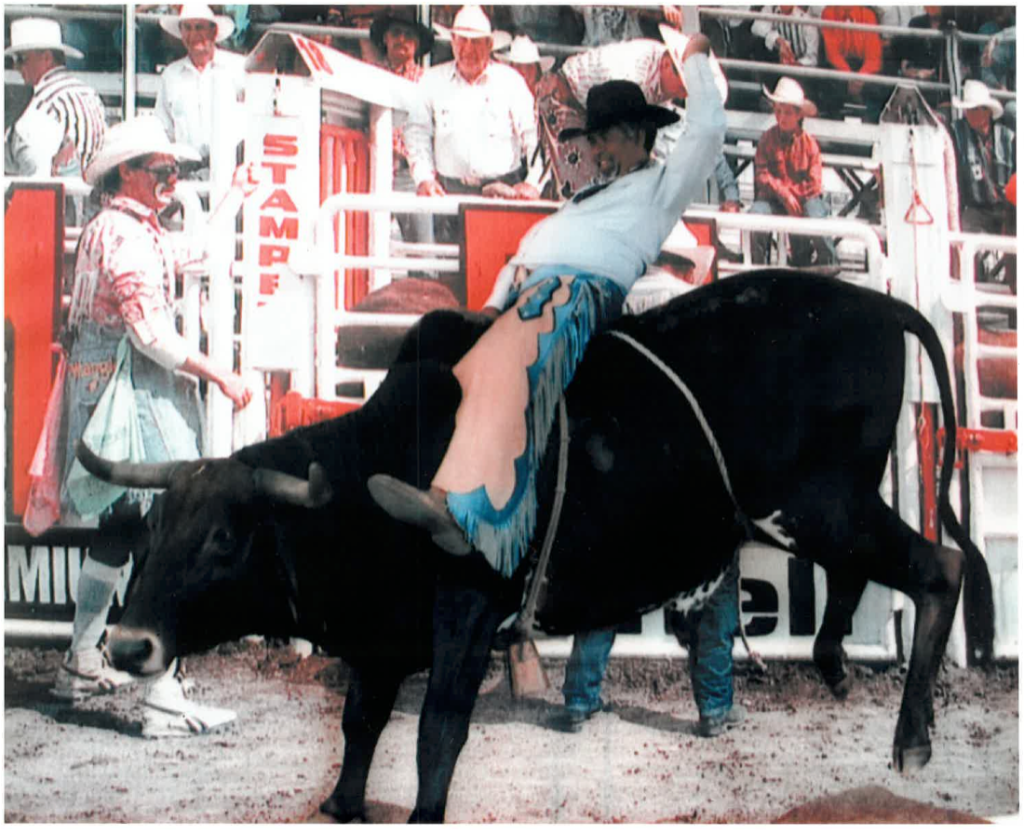 Students also appreciated Searles, with some saying his teaching style made them feel more engaged with the subject matter.
Shanese Nixon, a former student who took a post-Civil War history class from Searles back in 2011, said, "I'd never really had a professor like him. He'd actually talk to you and not read from a piece of paper or a PowerPoint."
Searles was a true scholar, his colleagues said. Through his travels, research on western history and embodiment of the spirit of western culture, Searles became a nationally respected expert on the subject.
"He drove some half-million miles in pursuit of this knowledge, even interviewing the few Black cowboys still living," said Lee Ann Caldwell, PhD, professor emerita of history and Augusta University historian-in-residence.
Join Pamplin College in celebrating the life and impact of "Cowboy Mike" Searles at a memorial service from 2 to 4 p.m. Friday, Sept. 15, at Maxwell Theatre on Augusta University's Summerville Campus.