After three years serving as dean of Pamplin College of Arts, Humanities, and Social Sciences at Augusta University, Dr. Elna Green is retiring on June 30. She plans to move to scenic Olympia, Washington, to be closer to her family.
"It's so green and lush in Olympia and my younger son lives there, so I'm going to be moving to the same city," Green said. "I look forward to being able to have more of a regular family life, instead of us being bi-coastal and having to book a transcontinental flight that takes you all day to fly there. It will be nice to just be able to drop in for dinner with family or go to the park and enjoy the day together."
While Green says she is anxious to be closer to her family, she will also miss the family she has formed at Augusta University with her faculty, staff and students at Pamplin College.
"I've been truly happy here and, while I've not finished all my projects that I wanted to complete, I feel like I've followed the Girl Scout rule and I've left my campsite better than I found it," Green said, smiling. "And the fact that we have an interim dean right here from within the college with Kim Davies, I think it will make the transition very smooth."
Dr. Kim Davies, who began her academic career at Augusta University in 1996, is chair of the Department of Social Sciences at Pamplin College. Over the course of her tenure, Davies was named Outstanding Faculty Member in 2001 and received the Louis K. Bell Alumni Research Award in recognition of outstanding contributions in the areas of research and publication by a university faculty member in 2009.
"Kim has been on board with me from the very beginning and she's been one of my strongest supporters," Green said. "She said to me early on, 'I trust your vision and I support your vision.' And she's such an experienced and accomplished leader. She knows everybody in the entire university, so I feel like she's really well positioned to seamlessly keep us moving forward."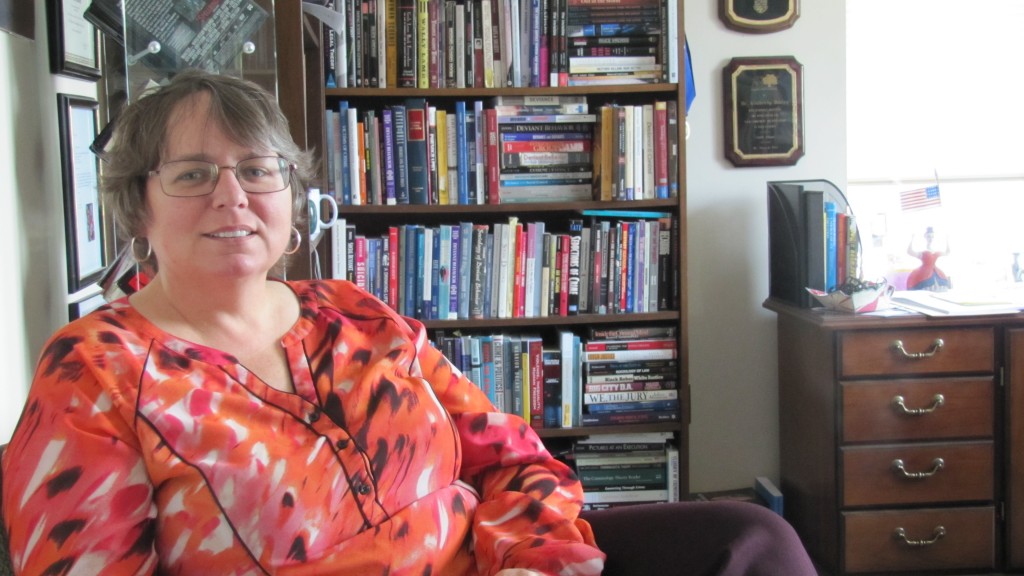 One of the most exciting and challenging aspects of being dean of Pamplin is the college's diverse curriculum, Green said.
"We have everything from poets to philosophers to political scientists," Green said. "It is a very diverse college with a lot of different ways of pursuing our scholarship research and creative activities."
Pamplin's diverse degrees and programs always piqued Green's interests and kept her calendar filled year-round.
"One of the great aspects of being the dean of a college like this is that, even though I'm not a musician, I love music and I want to go to all the concerts. And even though I'm not an artist, I love art and I want to see all the exhibits," she said. "I'm not a poet, but I love poetry, so I go to the readings. I love everything in this college. I love all these different disciplines, so I have personally had a great time."
But being dean of Pamplin isn't a 40-hour work week by any means, Green said, laughing.
"It has worn me out a little bit because we literally have events almost every single night here during a regular semester," Green said. "I had to learn to pace myself. In fact, my first year here, I had to learn that lesson the hard way. There were some days where there were two or three events a night. I finally had to say, 'No more than one event per night.'
"I wanted to let the faculty and students know that I was supporting all these programs and all these events, but I wore myself down that first year."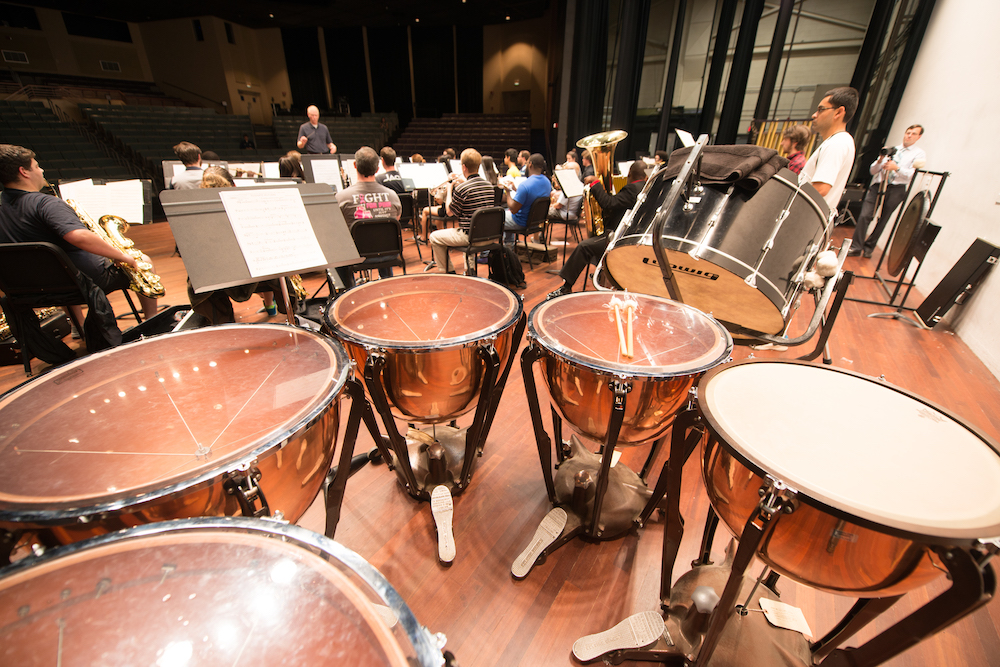 Green, who earned her bachelor's and master's degrees at Wake Forest University and her doctoral degree from Tulane University, has numerous scholarly interests, including the history of gender, race and poverty in the American South.
She has also written several books, including: The New Deal and Beyond: Social Welfare in the South since 1930; Looking for the New Deal: Florida Women's Letters during the Great Depression; This Business of Relief: Confronting Poverty in a Southern City, 1740–1940; and Southern Strategies: Southern Women and the Woman Suffrage Question.
In Southern Strategies: Southern Women and the Woman Suffrage Question, which was published in 1997, Green analyzed more than 800 biographies of women to better understand the females who were in favor and opposed their own enfranchisement. Her book also dives into how different factors such as class background, marital status, educational level and attitudes about race and gender played into their decision.
As an expert on the anti-suffrage movement, Green recently participated in a documentary produced by Nashville Public Television to commemorate the 100th anniversary of the ratification of the 19th Amendment, which was officially adopted in August 1920.
"In my first book, Southern Strategies, which is about the women's suffrage movement in the South, that was truly drawn from my own surprise at learning that the organization that opposed women's suffrage in my home state of North Carolina was led by a woman," Green said. "That blew my mind. I couldn't imagine why a woman would say no to women's suffrage. I kept asking myself, 'Why?' Well, that conundrum is what fueled my interest to write a dissertation about it and that dissertation turned into a book."
Green learned through writing the book that people's backgrounds tremendously impact their political views in life.
"Their class, their race, their gender, their religion, their history, their experience, their family, all of these different things affect their views on certain topics," Green said. "And what I learned was, it's not really all about women's suffrage. It's about other things, political things, such as who has political power."
Women's suffrage was never simply a question of whether women should have the right to vote or not, Green said.
"It was always about which women could vote and which level of government should control the right to vote," Green said. "It was always fascinating to me to find out the different factors that went into an individual's decision about whether they supported women's suffrage or not."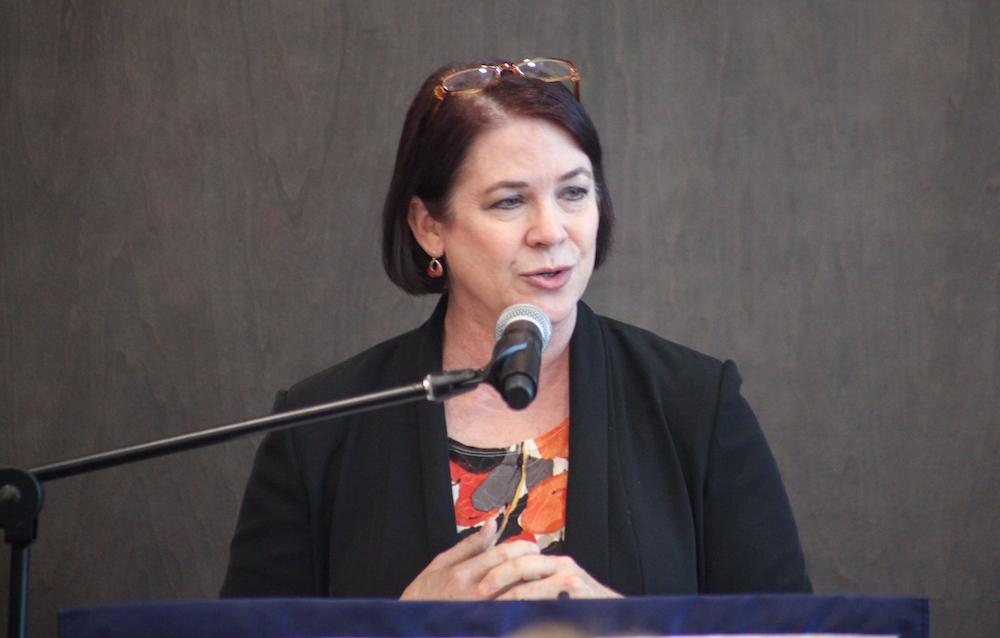 Besides authoring and editing dozens of publications, Green has also spent her career teaching classes on topics related to Southern history, all forms of diversity, and women's history, gender, and sexuality.
During this past spring semester, Green returned to teaching with a course on the introduction to public history.
"It was kind of neat to have my final semester back in the classroom," Green said. "It's a new course for our new program in public history. This is a new concentration in the history department. Teaching this course brought me back full circle because I started in public history before I went back to get my PhD and became an academic. I was an archivist at the State Archives of North Carolina for four years."
Green enjoyed working at the State Archives of North Carolina because it collects, preserves and provides access to historically significant archival materials for the state, including public records. Therefore, she jumped at the chance to teach the public history class at Augusta University.
Prior to the coronavirus pandemic, Green was able to take her students on several field trips and get behind-the-scene tours of places such as The Miller Theater and the Augusta Museum of History.
"We had a guest speaker from the Lucy Craft Laney Museum, Corey Rogers, come out to talk to the class about historic markers," Green said. "He talked about what goes into getting a historic marker. How do you do it? What are the rules? What are the problems? What are the things they look for? So, I really enjoyed being back in the classroom. I had a lot of fun with it."
While Green said she'll miss her friends and colleagues at Augusta University, she believes that there are great things ahead for the university and Pamplin College.
"Here at Pamplin, we just have to keep building on our foundation, keep getting our name out there for our own work and putting ourselves in the spotlight as much as possible," Green said. "We want and deserve to be recognized for who we are and the incredible work we do here in Pamplin."