Dame Anna Dominiczak, DBE, MD, FRCP, FAHA, FRSE, FMedSci, Regius Professor of Medicine and honorary consultant physician of NHS Greater Glasgow at the University of Glasgow, has been selected as the guest speaker for the Lois T. Ellison MD Lectureship in Physiology. The virtual event will take place at 1 p.m. Monday, May 24.
Recognized as a world-leading cardiovascular scientist and clinical academic, Dominiczak held a British Heart Foundation Chair of Cardiovascular Medicine at University of Glasgow between 1997 and 2010, and directorship of the Cardiovascular Research Centre between 2000 and 2010. Her major research interests are in hypertension, cardiovascular genomics and precision medicine, where she not only publishes extensively in top peer-reviewed journals, but also excels in large-scale research funding for programs and infrastructure.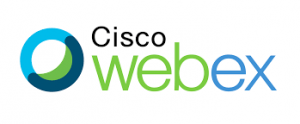 The lectureship was established in 2011 in the Medical College of Georgia's Department of Physiology as a lasting tribute to its namesake. The establishment of this lectureship through the Medical College of Georgia Foundation enables the department to bring outstanding leaders in physiology to the Augusta campus. It is expected that visiting lecturers will have an opportunity to exchange work and ideas with local researchers, while inspiring students and young investigators.
Dominiczak has also served extensively on national and international research committees and scientific advisory boards, including those of the Academy of Medical Sciences, the Royal Society of Edinburgh and the Max-Delbrück Centre for Molecular Medicine in Berlin. From 2012 to 2015, she was Vice President, Life Sciences of the Royal Society of Edinburgh. She is chair of the Medical Research Council's Translational Research Group and a member of the Medical Research Council's Strategy Board, the Medical Schools Council's Executive, the Academy of Medical Sciences' Council and the Scientific Advisory Board of the Inserm Unit, George Pompidou European Hospital in Paris. She is also a trustee of the British Heart Foundation.
Learn about previous presenters at the lectureship.