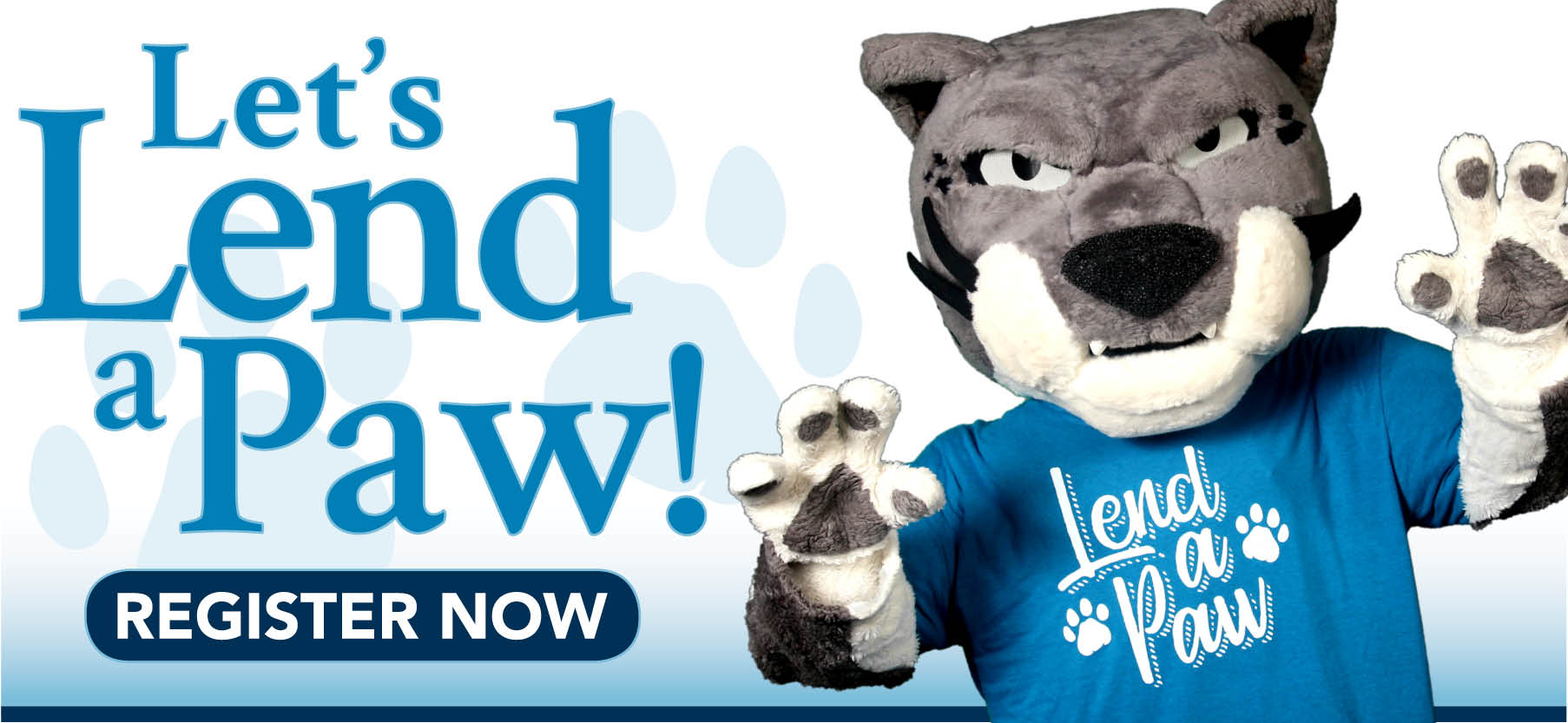 Sent on behalf of President Brooks A. Keel Aug. 29, 2018:
Let's Lend a Paw for our Community!
There is a spirit of service all around our campus and I'm proud to say that during our annual Augusta University Day of Service, that spirit spreads deep into our community as well. Day of Service is the dedicated day each year when the students, employees and families of Augusta University come together to make a positive difference in our community. With more than 40 community partners on board, we have the opportunity to make big things happen right here at home.
Please join me on Saturday, Nov. 3 for our 2018 Day of Service. Your service ensures the continued growth and prosperity of our community for years to come. Thanks to our community partners, we are able to offer a wide variety of volunteer opportunities to ensure that you can connect with the organization that speaks to your personal passions and interests.
In appreciation for your service, we would also like to invite all participating volunteers to join us for our Day of Service Volunteer Appreciation Picnic. This family-friendly, drop-in picnic luncheon will take place on Saturday, Nov. 3 from 11 a.m. until 1 p.m., featuring delicious food, great music, good friends. All participating volunteers will also receive the exclusive 2018 Day of Service volunteer t-shirt.
Day of Service volunteer registration opens today and runs through Sep. 25. Be sure to register soon to ensure that your favorite service project is still available. Volunteer slots will go quickly. You can get more information about Day of Service and register today on our website.
Your gift of service is what the jaguar spirit is all about, and I look forward to serving with each and every one of you. Let's make our community better together. Go Jags!
With gratitude,
Brooks A. Keel, PhD
President, Augusta University
CEO, AU Health System