Janice Whiting, a professor in the Department of Art and Design, retired in December after four decades at Augusta University.
Born and raised in Augusta, Janice Whiting never thought she would return to her hometown after graduating from the University of Georgia and receiving her Master of Fine Arts degree from Indiana State University.
But everything changed in 1981 when she was looking for a job as an art professor in the College Art Association's booklet.
"Back then, the jobs were listed in a book that was in alphabetical order. I remember opening the book and the first thing I saw was Augusta College and I immediately closed the book," Whiting said, laughing. "That was the very first listing. You must understand, I never intended to come back. I was living in Ohio at the time and I said to myself, 'I'm not going home.' But I remember opening the book back up and staring at the listing and thinking, 'Did they write that for me?'"
Obviously, Whiting knew that the job listing wasn't specifically written for her, but she could not shake the feeling that she was intended for the job. She was right.
Coming home
In 1981, Whiting would begin a career at then-Augusta College that would span for 40 years. During the past four decades, Whiting has taught thousands of art students in her drawing, painting and humanities courses; has had her own paintings, drawings and sculptures included in exhibitions across the world; has raised four of her own children; met and married her current husband — Dr. Raymond Whiting, associate vice president for curriculum and instructional innovation at Augusta University — and helped raise three step-children.
"Coming back to Augusta ended up being really good for me because I had family around and my kids grew up with their grandparents," Janice Whiting said. "I needed them because I had four children in six years. Three of my kids I had in under three years. To be honest, there were a few years there that I don't remember too well because I didn't get much sleep."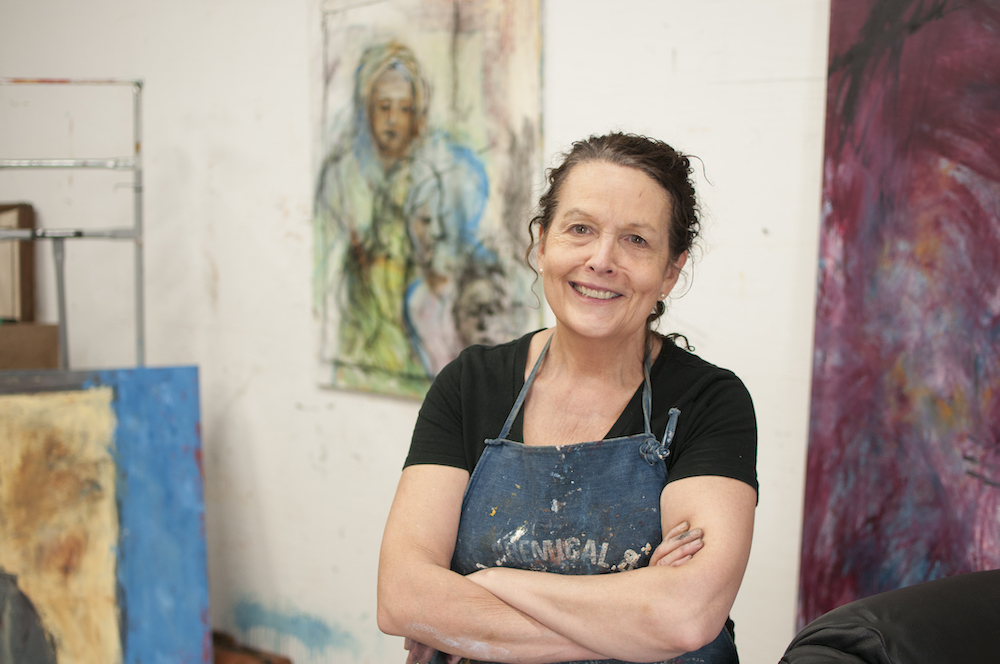 Her love for teaching and mentoring students also came naturally.
"My dad was a legendary baseball coach, in Augusta anyway," Whiting said, smiling. "His name was A.L. Williams and the baseball field at Richmond Academy is named after him because his baseball teams won seven straight years of state championships and three Southeastern Championships. It's a record that has never been broken."
Coach Williams joined the faculty of the Academy of Richmond County in 1948 serving as teacher, coach, athletic director, assistant principal and principal before retiring in 1983. During his time as head coach at Academy of Richmond County, more than 60 of his players went on to play college baseball and approximately 30 played professionally.
"My father was a graduate of Augusta Junior College and was drafted during a two-week semester break while transferring to Wake Forest University on a baseball scholarship," Whiting said. "He served in the U.S. Army Air Corps during World War II and was shot down over Kiel, Germany. He was a prisoner of war for 16 months."
"After the war, he returned to Wake Forest to complete his college education and went to graduate school at Vanderbilt University," she added. "Then, he came back home and went right back to Richmond Academy to teach at the same place he had graduated from high school."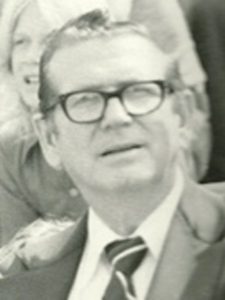 Her father passed away in 2011, but he will always be an inspiration to her and many of the students and players he coached, Whiting said.
"When my father was the assistant principal at Richmond Academy, that meant he had to be the disciplinarian, but he just thought that somebody sitting in detention, doing nothing, was a terrible idea for anyone," Whiting said. "I remember him telling me, 'Well, legally I couldn't make them do anything, but I could offer them something else to do.' The students could choose to sit in detention or they could choose to do a job like mop the floors or paint the curbs."
Apparently, many of the students Williams had to discipline at Richmond Academy decided to take the chores instead of serving detention and they respected him for giving them a choice, Whiting said.
"Honestly, I can't tell you how many times I heard my father talking to parents and saying, 'Well, he's not a bad child. He is mischievous, just like my daughter,'" Whiting said, laughing. "Yeah, that's me."
Looking toward the future
The solid foundation from her family helped Whiting become such a devoted professor, artist, mother and now grandmother, she said.
After serving as a professor for four decades at the university that she never thought she would call home, Whiting decided to retire at the end of last semester.
"My family has always been supportive of me. In fact, I started taking art classes down at the Gertrude Herbert Institute of Art when I was 7 years old," Whiting said, adding that her retirement party was held at the Gertrude Herbert Institute in December. "My family was trying to figure out where to have the retirement party and my son-in-law, Daniel, walked in the room and said, 'Why are you even fretting about this? Call the Gertrude now. Just call them. That's where she started. That's where we should have the party.' It was perfect."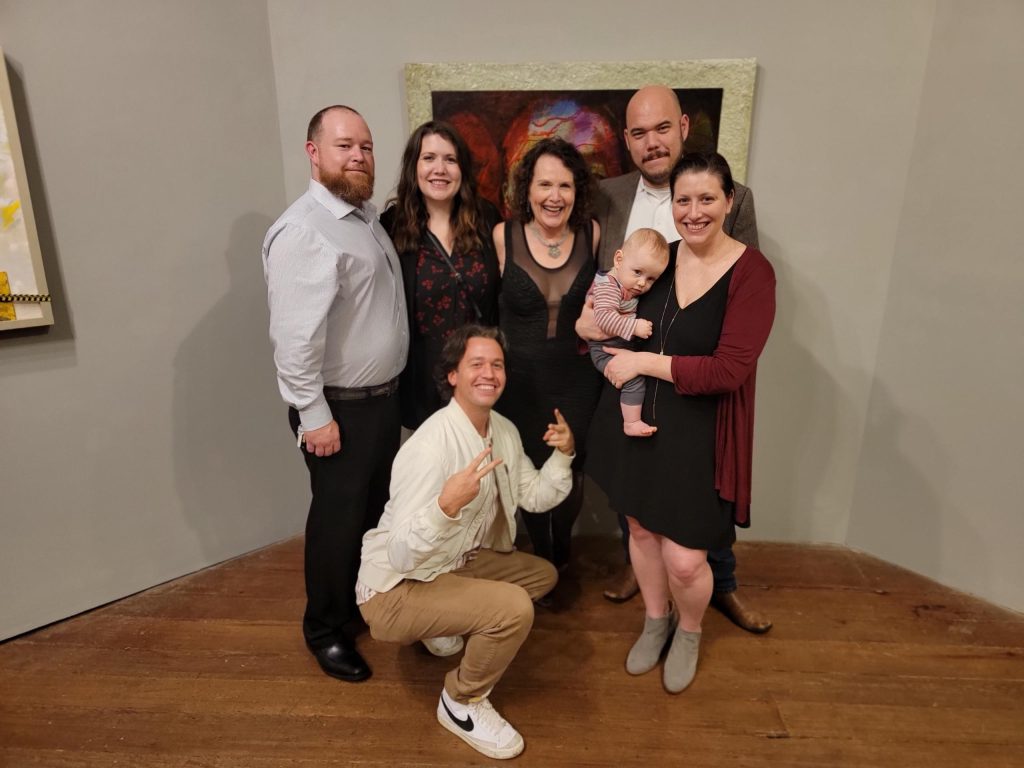 Over the years, Whiting's artwork has been included in exhibitions at the Boston Institute of Contemporary Arts, the Cleveland Museum of Art, the New York Historical Society, the Philbrook Museum of Art, the Columbus Museum of Art, the Tennessee State Museum, the San Jose Museum of Art, The Mint Museum in Charlotte, the Honolulu Academy of Arts, the Hudgens Center for the Arts in Atlanta, The Morris Museum of Art, Gertrude Herbert Institute of Art and the Istituto D'Arte Dooso Dossi in Ferrara, Italy.
Whiting's honors and awards include a Baird Gallery Resident Fellowship in Painting in St. John's, Newfoundland and two additional Canadian residencies at The Pine Resident Fellowship in Painting in Trepassey, Newfoundland. She also served as a visiting artist at the Pennsylvania Academy of Fine Arts in Philadelphia and she is a fellow of the Society for the Arts, Religion, and Contemporary Culture.
In 2020, Whiting and her husband established the Janice and Raymond Whiting Endowment to fund two scholarships: one for baseball/softball and another for an art student.
"Over the past 40 years, Janice has demonstrated passion and excellence in all facets of her job," said Scott Thorp, chair of the Department of Art and Design at Augusta University. "A good number of our faculty and staff know her as their teacher, not just a colleague. In recent times, Janice has been known for teaching color experience and watercolor. But she's taught a full range of drawing, painting and humanities courses. Her influence seems omnipresent."
Mentoring students
As an art professor at Augusta University, Whiting said she has had the pleasure of teaching some extremely talented students over the years.
"I've been really fortunate because I've had some wonderful students from a variety of places," Whiting said. "Even when we were Augusta College, aspects of our community such as Fort Gordon, the Medical College of Georgia and Savannah River Site would bring in a lot of different people to the university, which is good. I've really enjoyed it."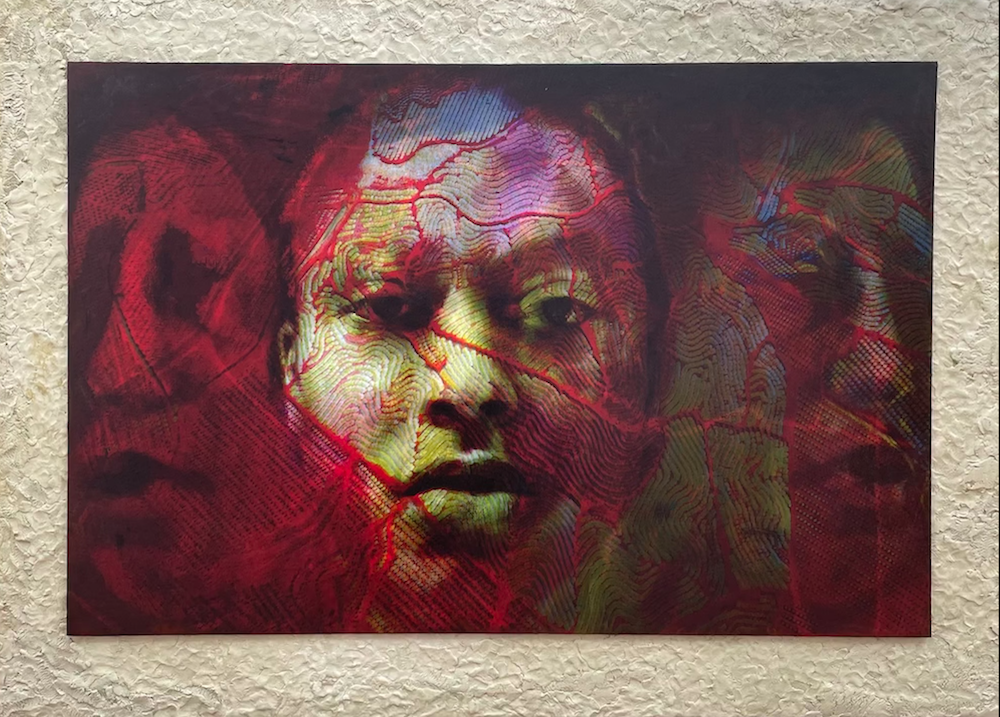 Whiting has taught everyone from Raymond Sturkey, who is a current art teacher at Evans High School, to one of her neighbors, artist Edna Martinez Sanchez, to her own daughters when they attended Augusta University.
"My oldest daughter, Laura, was in a class at Augusta University that was team-taught, so I didn't grade her," Whiting said. "On the first day of class, one of my favorite questions I like to ask is, 'Who designed the Vietnam Memorial?'"
The Vietnam memorial's creator was Maya Lin, an unknown 21-year-old student with no professional experience. As an undergraduate at Yale University, Lin beat out more than 1,400 other artists in a competition to design the memorial.
"I looked around the classroom and saw Laura's face and she was smiling because she knew the answer," Whiting said. "So, I announced, 'Laura, you should know that.' After class, one of the students came up to me and said, 'Professor Whiting, I think you were a little hard on the girl named Laura.' I just smiled and said, 'Yeah, that's my daughter.'"
Her daughter, Laura Evans, actually now works for Augusta University as the communications specialist for the College of Nursing.
"She grew up on this campus," Whiting said. "I can still see her rollerblading all over this place when she was like 11 years old."
Inspired by a student
While Whiting has met thousands of wonderful students over the years, one particular student will always stick out in her memory.
"Sam Singal was the retired dean of the School of Graduate Studies at the Medical College of Georgia," Whiting said. "As soon as he retired, he immediately became an art student and stayed an art student for years and years until he had to eventually move into an assisted living facility in his 90s."
"When he could no longer take art classes, he was not happy about it at all," she added. "I swear, he worked harder than anyone in the painting studio."
In 2011, Singal passed away at 95, but before he died, he established Samuel J. & Sarah Singal Scholarship, which is a need-based scholarship awarded to the most outstanding student in art with a 2.5 GPA or higher. Singal created the scholarship to honor his parents, Russian immigrants, who believed the only way out of hardship was through education.
"Sam was such a good influence on so many students because it is kind of hard for students to complain about doing so much work if you got an 80-plus-year-old man working next to you," Whiting said. "I still think I should make a little plaque and put it where he painted that says, 'This is the Sam Singal Memorial Painting Area. If you're willing to work harder than anyone else in the room, please stay. If not, you should move on.'"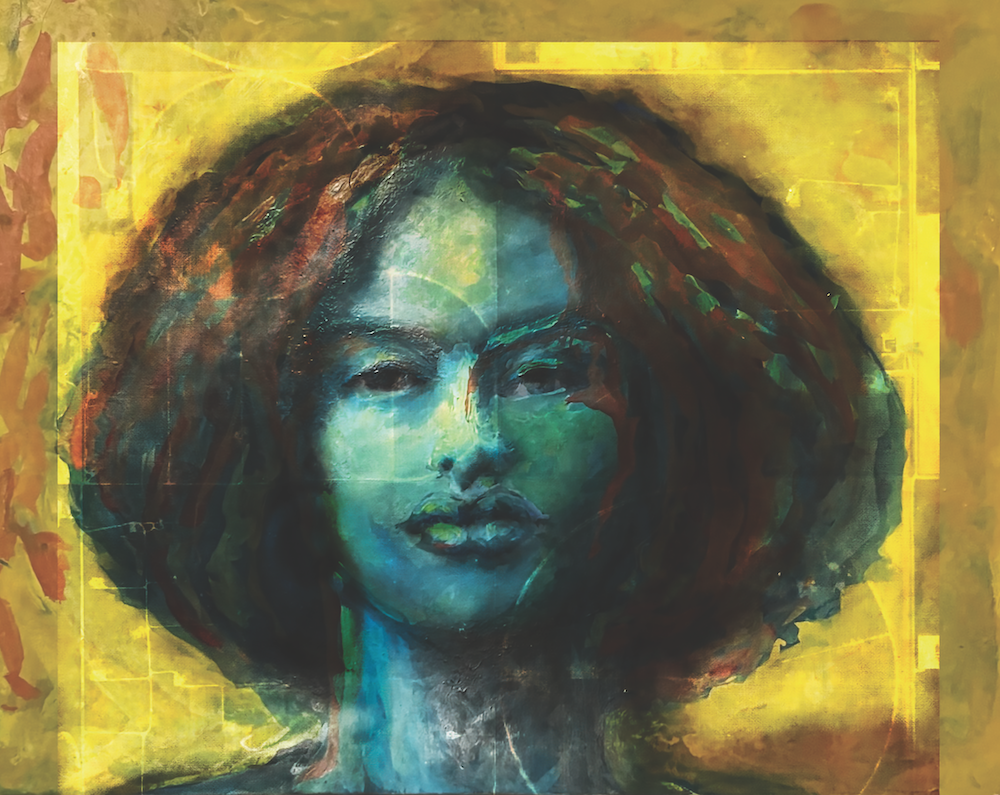 Before he moved into the assisted living facility, Singal won the Outstanding Art Student Award at Augusta University and he couldn't have been more thrilled, Whiting said.
"Sam had this bushy head of white hair and bushy eyebrows, a little bit like Albert Einstein's, and I remembered he was so proud," Whiting said, smiling. "He just was beaming walking across the stage and I remember there were parents and students looking at their program completely puzzled and thinking, 'This is supposed to be the art student?'"
The dean of Pamplin College, at the time, gave a speech during the honors night that concluded with a memorable quote from Singal, Whiting said.
"The last line of the speech was, 'And since retirement, with the help of students and faculty, I've learned to loosen my grasp of reality and seek a greater existence,'" Whiting said, laughing. "With that, the house came down. People loved it."
The professor becomes a student
While Whiting is officially retired, she said don't be surprised to still see her around campus.
"I'm actually coming back as a student," Whiting said, adding she got the idea from sculptor Larry Millard, who is the husband of Augusta University's former Morris Eminent Scholar in Art Cheryl Goldsleger. "Larry is a sculptor and a retired professor from the University of Georgia. The first thing he did when they moved here to Augusta was to sign up for art classes at AU."
Millard said he enjoyed working alongside students, Whiting said.
"I remember Professor Brian Rust told me, 'It's great having Larry here because it's like we have another faculty member. If somebody needs help in class and we're already helping someone else, Larry jumps right in,'" Whiting said. "So, right before Cheryl and Larry moved back to Athens, he said, 'Don't forget, you have to apply for classes, because you'll be miserable if you don't.'
"I kept my promise, so you'll see me around. Augusta University isn't done with me yet."