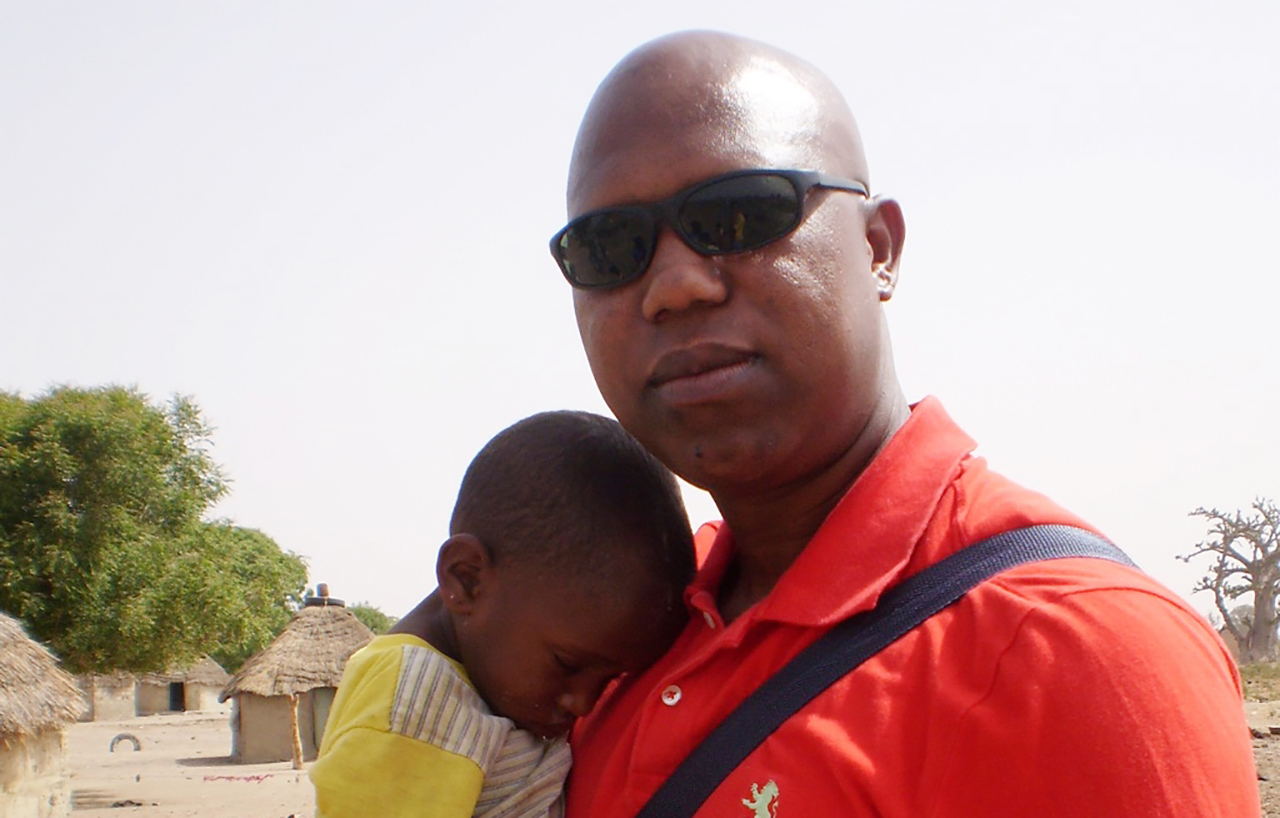 "Hey! America!"
Smiling, James Mayes (BBA '08, MBA '10) rounded, torn from the sight of the Eiffel Tower painted against a backdrop of early evening sky. The structure's gentle curves — lit up and glistening with the dusky glow of a thousand lights like candle flames — had become a comfort during his brief stay in Paris. So too had that familiar call. Since coming to France a few days before, Mayes and his friends in the Augusta University Study Abroad program had made a habit of sneaking off from their hotel to wander the Champ de Mars by night. The local Parisians, generous with their time and with their wine, had made a habit of finding them.
Across the lawn, a man was gesturing toward him now, signaling for James and his group to come over to share a drink and some moonlit conversation.
"They asked us about America," Mayes said. "We asked them about France. This was just before the [2008 presidential] election, so they all wanted to know about [Barack] Obama. 'Tell us about Obama. We want to know more about Obama!'"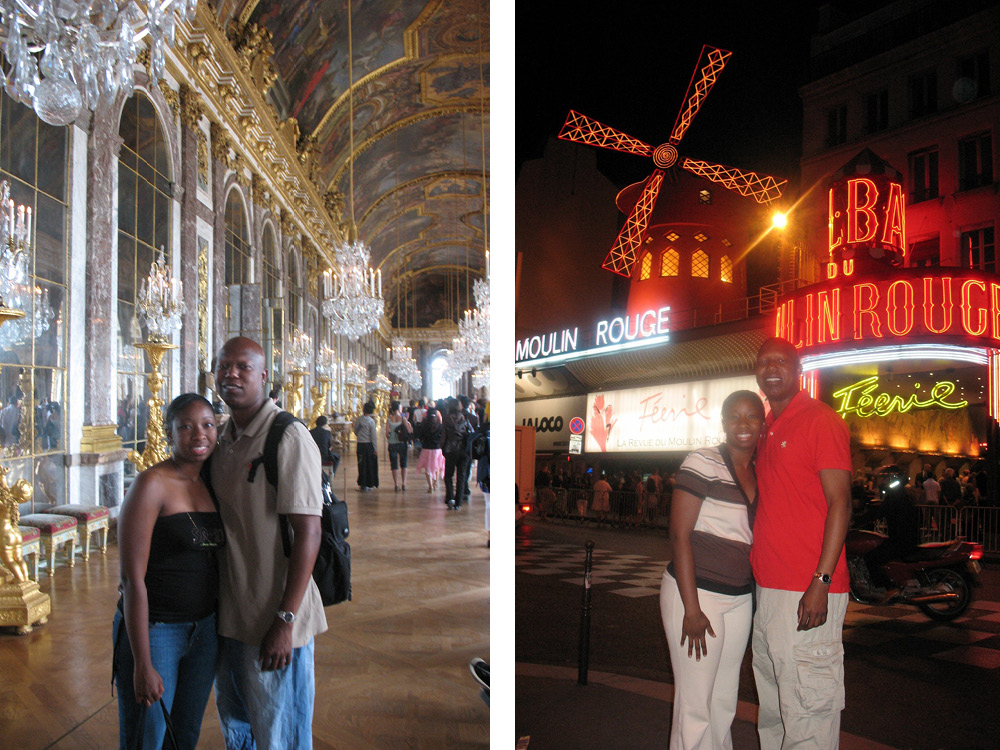 Then-candidate Obama had recently come to France as part of a European tour, and curious Parisians were desperate to learn all they could about the smooth-talking politician from Chicago.
"It was a blessing," Mayes said. "It was just incredible, having those conversations with people."
Years later he would recall this encounter, along with so many others, with an almost crystalline clarity.
Here are some of the highlights.
A Citizen of the World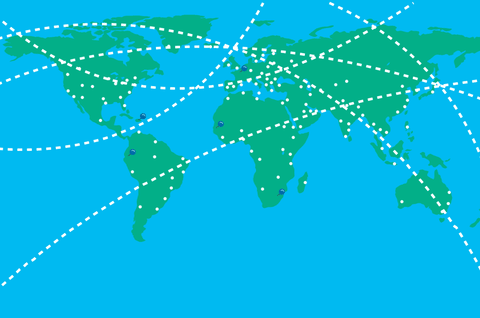 The second of Mayes' five student trips, Paris would prove one of the most eventful. In three weeks' time, the young marketing major would meet not only the international marketing director for French fashion phenom Louis Vuitton but also the marketing director for the U.S. Embassy. The latter, during a student visit to the embassy, asked Mayes and company where "home was." A Florida native, Mayes told the director about his connection to the Sunshine State; the response was almost too good to be true. Singling Mayes out, the director explained that Charlie Crist, then-governor of Florida, was in Europe vying for a spot on then-presidential candidate John McCain's 2008 ticket.
"He's having dinner with the Prime Minister of France this evening," the director said. "Would you like to meet him?"
Mayes agreed, and later that week, found himself dining at the Hôtel de Matignon — the "French White House" – alongside his governor and several other dignitaries, both French and American, as a formal guest of the U.S. Embassy in France.
"That's one of the reasons I decided to keep going with Study Abroad," Mayes said. "You're never going to get the opportunity to do things like that on your own."
Opportunity can be a funny thing, though.
Opening Doors
Mayes has a few stories like the one above.
He holds a Study Abroad record, having taken more trips paid for by scholarship and fundraisers than any other student or alumni in Augusta University's history. The first student ever to pay for a Study Abroad trip by way of scholarship and fundraiser, he sold Yankee Candles — sometimes door-to-door, but usually to businesses around the holidays — to pay his way overseas. Forty percent of every candle sold went toward his trip goal.
"With the different fundraisers, you see the money coming in," Mayes said. "You see the tally starting to come down, so it was an on-going process."
Today roughly 35 percent of the university's student travelers use scholarships and fundraisers to pay for trips — a drastic increase in just the last decade. Maria Darley, director of Study Abroad, said that number is still climbing. Last year, Study Abroad awarded more than 120 scholarships to student travelers, each paying for around 10 to 20 percent of a trip's total cost. The number of repeat travelers is also increasing.
"Twenty percent of our students have been on a study abroad trip in the past year," Darley said. "People raise funds or apply for scholarships and they see, 'Oh, this isn't so bad,' and so they're encouraged to do it again."
That's a windfall for students looking to enter the job market right after graduation. In an industrial climate that's become more globalized than ever before, a deep appreciation for cultural diversity reads more like a resume boost than a point of pride to potential employers. Simply put, more travel means more experiences. Those experiences, in turn, open doors.
Mayes encountered one such door on his first international outing.
"To listen to the story of what happened to her daughter and what came after, how she cared for these two men and how they cared for her. She's just an angel."

During his first "real" trip outside the country — excluding a brief Caribbean vacation — Mayes underwent something of an awakening. From an academic standpoint, he earned credit for a business technology course and another on social problems, but from an emotional standpoint, he left South Africa with something more. A deeper, more nuanced definition of love.
In Cape Town, he met an angel.
Named for the late Amy Biehl, a white anti-apartheid activist and victim of racial violence in South Africa, the Amy Biehl Foundation strives to develop disadvantaged communities and prevent violence in and around Cape Town. While visiting the country, Mayes and his group met with Easy Nofemela and Ntobeko Peni — two of the four men convicted of Biehl's murder — as well as the woman who fought for their release from prison. Amy's mother, Linda Biehl. In the aftermath of Amy's murder in 1993, Linda "unofficially adopted" Nofemela and Peni after the pair approached her and her late husband, Peter, begging their forgiveness. The two men still work for the South African branch of the foundation.
They call Linda "grandmother." In turns, she's referred to both men as "the soul of her organization."
The meeting had a lasting impact on Mayes.
"To listen to the story of what happened to her daughter and what came after, how she cared for these two men and how they cared for her," he said. "She's just an angel."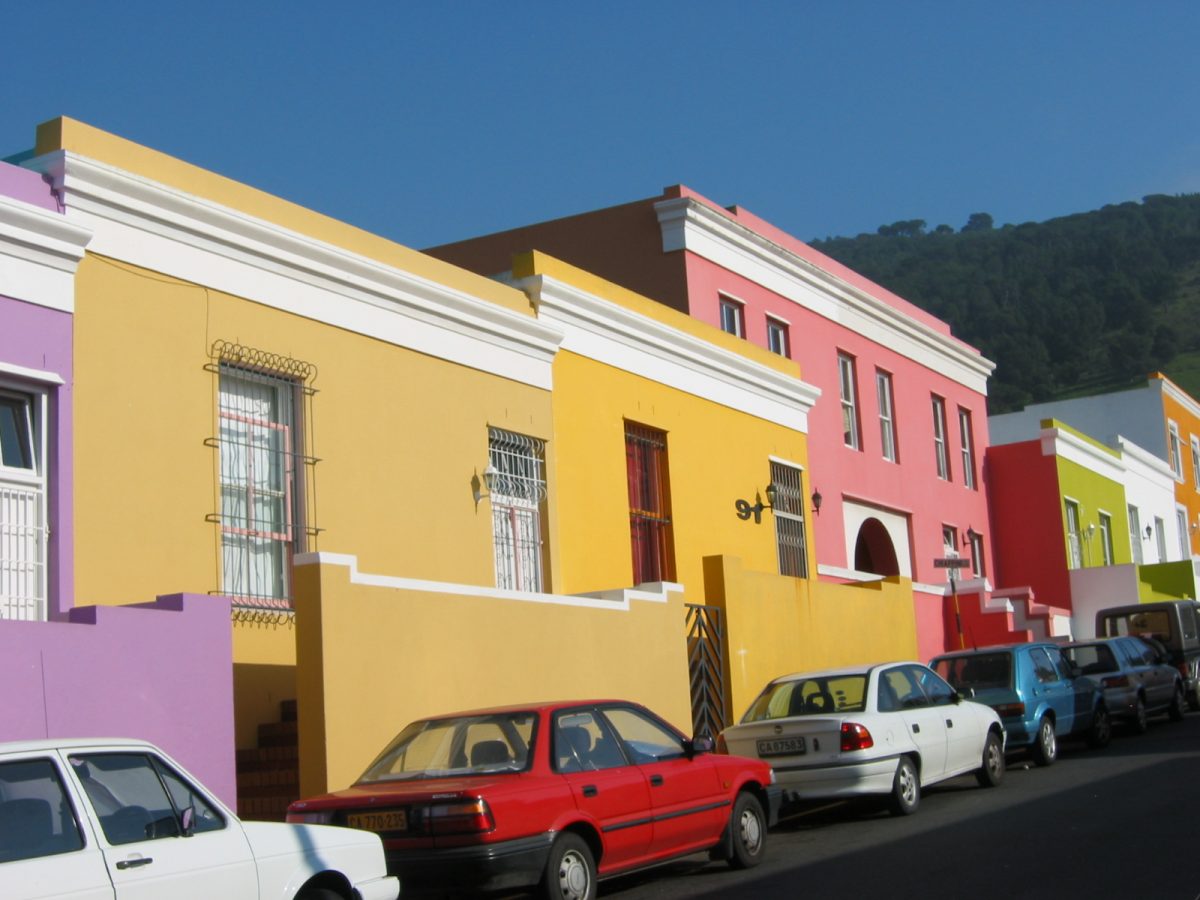 Eager to lend their support, Mayes and his group worked alongside local students and representatives from the foundation to build a greenhouse for a community with no access to running water. Working in the heat, far from home and all its comforts, Mayes couldn't help but feel privileged. He'd worked hard to make it this far. Harder than many, if not all, of his peers in the program. But he knew even at his most exhausted, he'd never worked as hard as the children next to him — teenagers hefting heavy panes of glass and lining up metal framework, not to experience or witness something new, but to bring something vital to their own community.
"Getting the opportunity to talk to [those students] and see how appreciative they were for things we take for granted here, it's hard to explain it," he said. "It was just incredible to know that something so simple could have such a big impact on so many people's lives."
Something to Appreciate
Mayes' third trip, to Senegal, got off to a rocky start.
"On the connecting flight from Paris, we get on the plane and … you just hear this young man scream out Allahu Akbhar from the back of the plane," he said. "Our defenses kicked in immediately."
By that time in his academic career, stories about Mayes' fundraising efforts had gotten around. A few of the other students on the trip — for some, their very first trip outside the country — had paid their way using his advice. Scared for his life, Mayes said he was keenly aware of that fact. But the young man, he would soon learn, was no threat to anyone. He was a Senegalese detainee slated for deportation.
"[He] was being sent back to Senegal," Mayes said. "He was trying to make as much commotion as possible so he wouldn't have to go."
Flight attendants made the rounds after the group had finished boarding, reassuring passengers that everything was alright. But by then, the impression had already been made.
Things got even heavier on the ground. During their trip, Mayes and his group met with representatives of the SEED Academy, an organization that promotes education and basketball to Senegalese youth in the hopes of sending more students off to college. According to UNESCO data, roughly 60 percent of Senegal's population is under the age of 26. One of the world's youngest countries situated on the world's youngest continent, Senegal struggles to educate its youth. Less than 10 percent of students make their way to university. The SEED Academy, an arm of the greater SEED Project, aims to change that by teaching students useful trades and supplementing their education with basketball practice. Several SEED Academy graduates have gone on to attend college in the United States on basketball scholarships.
"That was emotional because you really get an opportunity to see how blessed we are here. There was no running water through the camp. They all had to get water from a well to do anything. So, one of the first things we did was help them carry water."

While visiting with SEED officials, Mayes met an up-and-coming star: Gorgui Dieng, current center for the Minnesota Timberwolves. Gorgui, one of SEED's greatest achievers, would go on to transfer to a high school in the United States before attending college at the University of Louisville on a basketball scholarship. From there, it was a short leap to the National Basketball Association.
"We met some incredible men and women on that trip," Mayes said. "But him — he's the one I really remember."
On the same trip, he traveled to the country's interior where he and his group visited a small village. They met with the women and played with the local children, trading stories and learning about the day-to-day struggle for life in rural Senegal.
"That was emotional because you really get an opportunity to see how blessed we are here," Mayes said. "There was no running water through the camp. They all had to get water from a well to do anything. So, one of the first things we did was help them carry water."
Meeting the village's children was an especially emotional experience.
"We had little pieces of bubble gum and candy, just little trinkets we'd bought, but the kids were so thankful for them and the women were so thankful that we shared with them," Mayes said. "It was really emotional to see how a family of six or seven could live in these small huts, these one-room buildings with dirt floors."
The image of that little village, six or seven tumbledown huts all packed to the brim with families, stays with him.
"You pull off on this dirt road … and you see this little community, you see these kids run out and they know you're visiting and they're just so thankful to have visitors to talk and play with," Mayes said. "That reminds you, you know. You've got something to appreciate."
Paying it Forward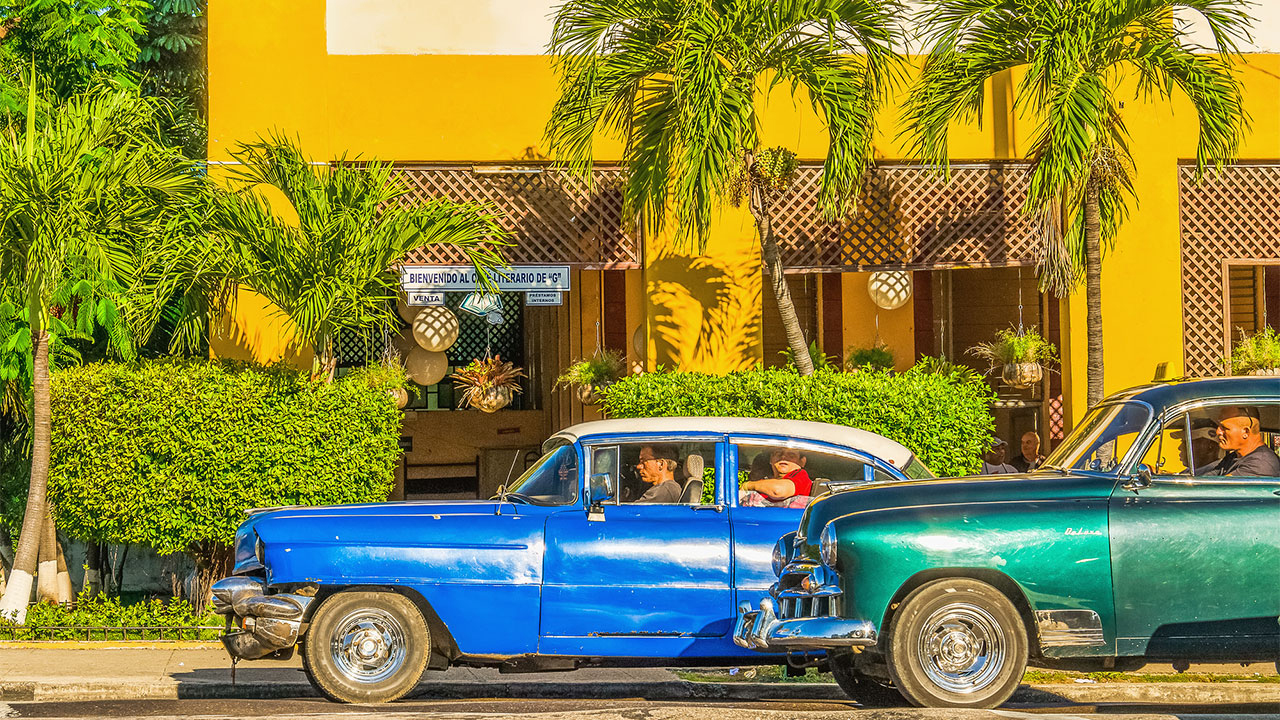 In the spring of 2019, Mayes, a program manager in the James M. Hull College of Business, will lead his first solo Study Abroad trip for the university. After co-leading the university's Cuba trip for two years, he'll take a group of his own — 24 students in total — to jolly old London.
Mayes said he's confident his experiences will make his trips something special.
"I can understand both sides of it," he said. "I'm not so far removed from study abroad as a student. That adds something to the experience."
Darley agreed. She said Mayes' experience with study abroad, both as a student and a trip leader, means he can relate on a more personal level with students.
"He's able to tell them his story, and that's what sells trips," she said. "Students are excited to go, but what really pushes them is that one-on-one discussion."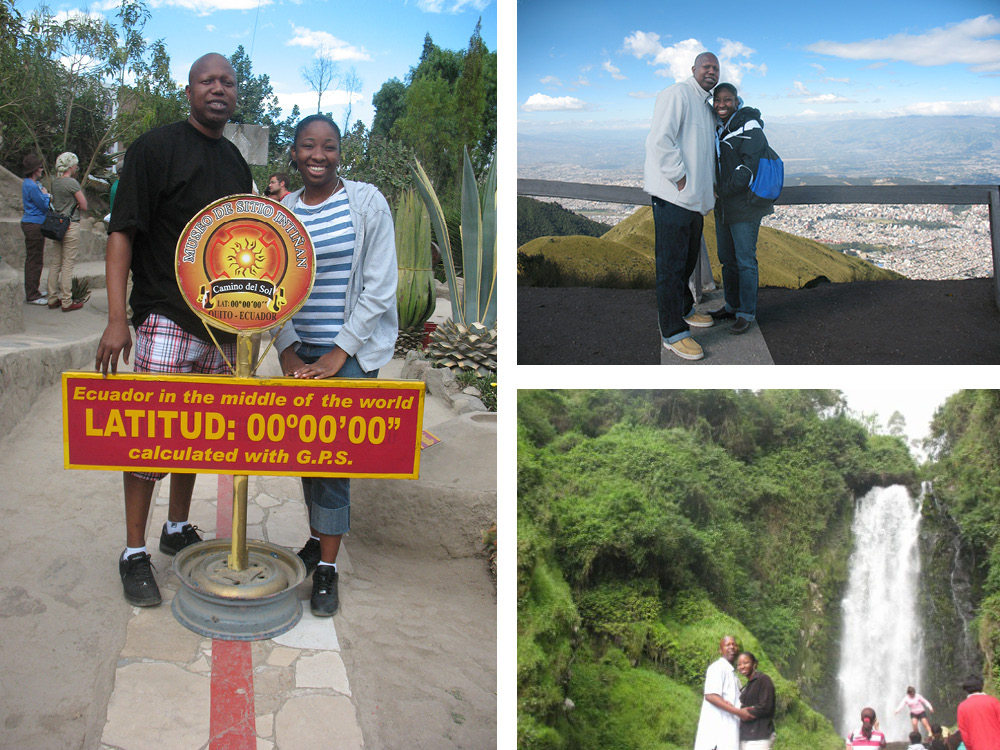 Mayes said he hopes his students get to experience some of same opportunities he did while traveling, that they get a chance to expand their worldview and learn something new about themselves in the process.
After all, that's what it's all about.
"It's one thing to sit at home and study French and see Paris in the movies, but it's a totally different feeling when you go to the Louvre and see the Mona Lisa for the first time," he said. "Some places humble you. They remind you of what you have, of how much you have, and how grateful you should be to have it."
"That," he added, "is something I definitely want to pass on."
Mayes' London 2019 trip may be full, but there are still plenty of opportunities to see the world at Augusta University.  Sign up now for a chance to visit Belgium and The Netherlands, Scotland, New Zealand, or more than a dozen other international destinations.