The Rev. Brennan Francois of Augusta University Health's pastoral care team was a little surprised when he received an email from Jennifer Dill, an institutional information analyst at Augusta University.
After doing due diligence that included a phone call to her to ensure the email was legitimate, he opened it to find a joke and literally laughed out loud.
"Since that day, everything she sends is an email with a nice touch of humor that makes me smile and laugh," he said. "And what it's done for me is just giving me a spark every day to face the challenges that I face."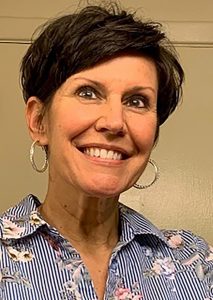 Francois and Dill are Paw Pals, a new volunteer program developed by several departments, including the Office of Protocol and Special Events and Patient- and Family-Centered Care, to provide encouragement to hospital workers in the health system.
Even though she works on the health sciences campus, Dill felt removed from the battle on the front lines of COVID-19. She wanted to support her colleagues in health care but didn't know how.
Then she heard about the Paw Pals program. It's similar to pen pals, but pairs non-health care workers across the enterprise with health care workers to offer words of encouragement and support.
"My first though was, oh my gosh this is a fabulous idea to support these people," Dill said. "I have been so, so happy that I did that. It has been a great experience."
Every day, Dill sends something funny to Francois — a little joke to brighten his day. And he writes back.
"His response is a play on words from my joke," she said.
Francois said he appreciates the thought. As chaplain, he spends a lot of time providing support and comfort to other people.
"We've been here since the inception of COVID-19. And so we've got plenty to shoulder in this climate, and a big part of it is keeping our hospital staff encouraged, working with patients who — for a period of time — had no visitors other than us. And at the same time, supporting family who couldn't be with their loved ones," he said.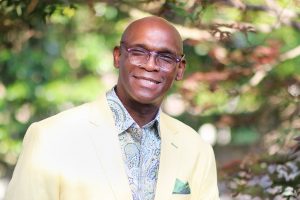 Dill said they don't talk about work, though once Francois did mention that he lost two patients. She knew that must be hard for him, but "I decided to keep this light, happy, smiling," she said.
Paw Pals find ways to communicate that work best for them. Angela Maskey sends her Paw Pal a text every Friday, telling her she hopes she had a good week and wishing her a great weekend.
Maskey, administrative assistant for Dr. Jorge Cortes, director of the Georgia Cancer Center, felt like the Paw Pals program gave her the perfect opportunity to do something for employees on the health care side. She was paired with Stephanie Hillary, a registered nurse in the float pool.
Sometimes Maskey will just send a text that says, "Thank you for what you are doing." They chose to connect on Facebook, and Maskey will sometimes mention something happy she sees on the social media site.
"She almost always responds back," Maskey said. "She gave me her birthday and work anniversary, so when those come around, I'll be sure to acknowledge those days and I hope for a chance one day to meet her in person. She sounds delightful."
Josette Johnson, a rehabilitation technician who assists physical therapists, said it's nice to have someone check on her.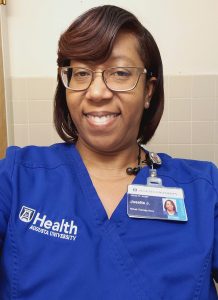 "This time is just difficult for everybody," she said. "It just helps to be able to either check on somebody or have somebody check on you, you know?"
She and Laura Meyer-Chapman, interim director of Environmental Health and Safety, exchange emails on Monday morning, wishing each other a good week. On Friday, they may exchange another email wishing the other a good weekend.
"She reached out a couple of weeks ago, you know, having a bad day, and said some extra prayers would really be appreciated," Meyer-Chapman said.
Registration is still open for employees who would like to participate.
"You don't know when a little hello from you might make all the difference in someone's day," Meyer-Chapman said.